Side By Side Ukrainian Film Festival, Curzon Soho - cameras of courage and resistance |

reviews, news & interviews
Side By Side Ukrainian Film Festival, Curzon Soho - cameras of courage and resistance
Side By Side Ukrainian Film Festival, Curzon Soho - cameras of courage and resistance
The festival shows war-torn Ukraine in turmoil but unbowed
Wednesday, 20 September 2023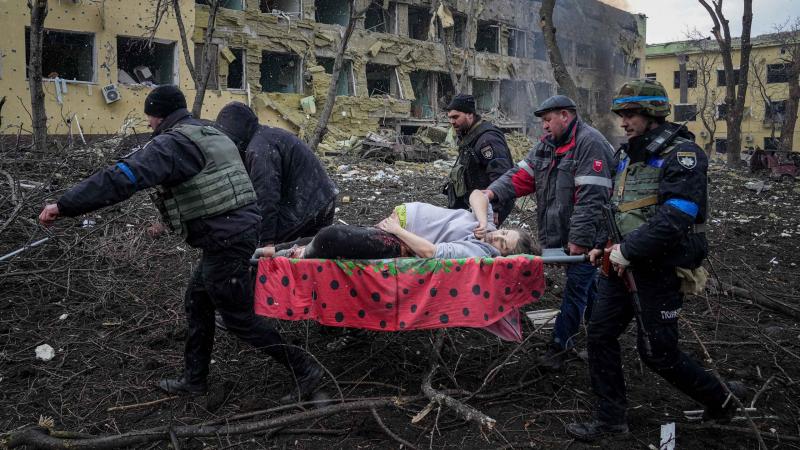 A pregnant woman is carried to safety in Mstyslav Chernov's '20 Days in Mariupol'
François Truffaut said that there is no such thing as an anti-war film because cinema inevitably glorifies the horror of conflict. The premise was robustly challenged over the weekend at the Ukrainian Institute London's fourth annual film festival, Side By Side, which screened a handful of films, documentary and narrative, feature-length and short, that compelled the audience to reflect deeply on war's horrific nature.
A recurring festival theme was a sense of filmmaking itself being overtaken by events in the wake of last year's Russian invasion of Ukraine. In I Did Not Want to Make a War Film, for instance, the award-winning documentarian Nadia Parfan returns from holiday to her Kyiv apartment shortly after 24th February 2022 but soon begins to question the ethics of filming in a country under attack.
She talks of exploitation, of "war porn", and worries that Ukrainian voices are being drowned out by the rising drumbeat of Western media coverage. Yet her brief sketch of the astonishing resilience of people in the face of violence shows that the movie camera has a part to play in the struggle against military oppression.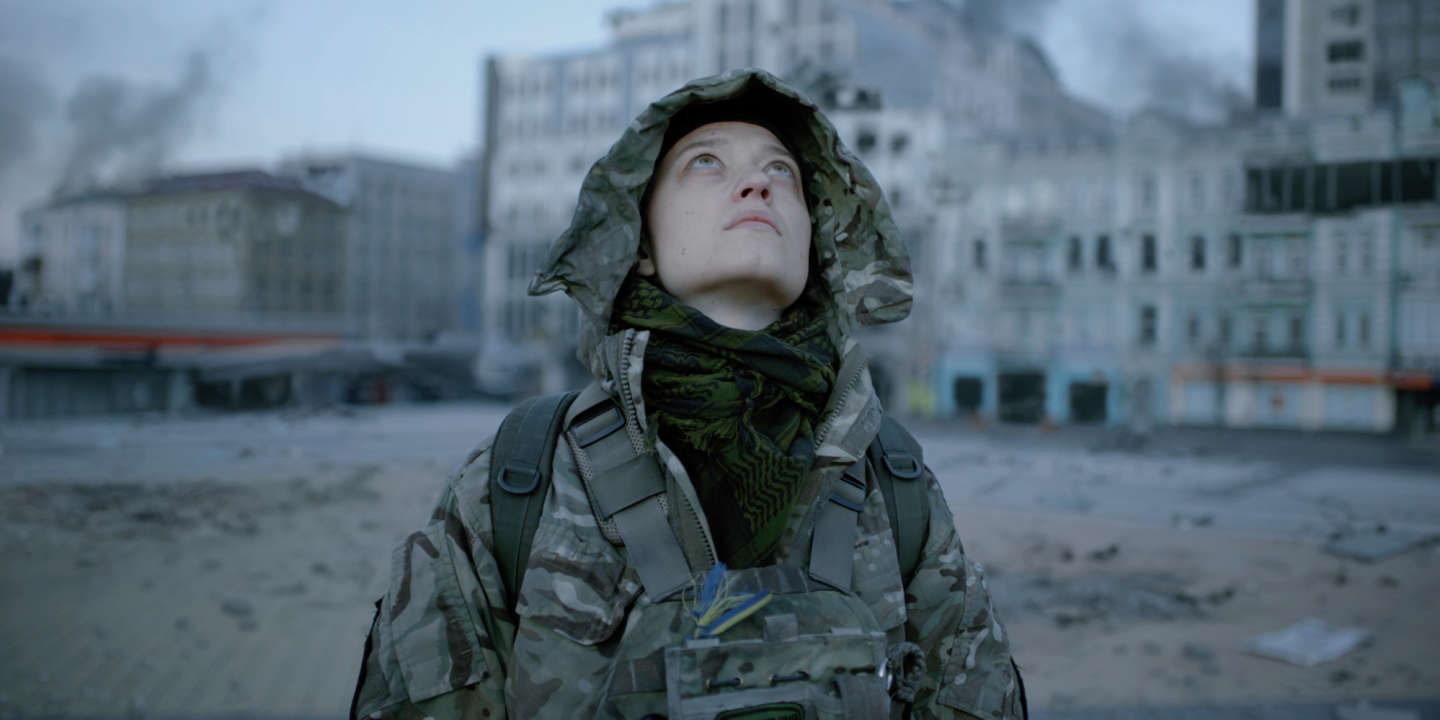 The festival opened and closed with Mstyslav Chernov's 20 Days in Mariupol, which won the World Cinema Documentary Competition at Sundance this year. It goes on UK release on 6th October.
Nobody could accuse Chernov of glorifying or exploiting war. He and his Associated Press colleague, Evgeniy Maloletka, were trapped in the eastern port city when it was besieged and shelled by the Russians in the early weeks of the war. A brave and innovative visual storyteller, Chernov routinely places himself in harm's way in order to capture the human stories behind the news footage – of which, ironically, he was also the main supplier as one of few photojournalists to witness the Siege of Mariupol at first hand.
Maksym Nakonechnyi's uncompromising debut feature, Butterfly Vision, was finished only days before Putin launched his "special military operation". It casts a troubled eye over divisions in Ukrainian society that are often conveniently ignored by the war's international cheerleaders. Set during an earlier phase of the conflict that began in 2014, it tells the fictional story of a drone pilot, Lilya (Rita Burkovska, pictured above), nicknamed "Butterfly", who returns home from the Donbas after being held captive by Russian separatists.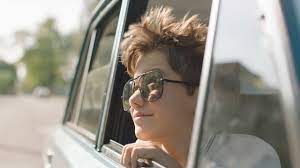 The cinematographer Khrystyna Lyzohub presents Lilya's reunion with her family in the format of a news bulletin, with emojis and online comments flashing across the screen. She is championed for her heroism. But we get the impression that neither her doting mother (Myroslava Vytrykhovska-Makar) nor her sullen husband Tokha (Lyubomyr Valivots), who joins a far-right vigilante group that attacks the Roma community, really wants to know that Lilya was raped by her torturers and has become pregnant. We see her physical scars and later glimpses of traumatic flashbacks alongside satellite targeting imagery and pixellated video clips that seem to internalise a hybrid war. In one of the most disturbing scenes Lilya is thrown off a bus because the driver refuses to accept her veteran's free travel card. "It's not my war," he shouts.
Nakonechnyi co-wrote the screenplay for Butterfly Vision with Iryna Tsilyk, whose debut feature as a director, Rock Paper Grenade, was also screened at the festival. A poignant coming-of-age tale set in the early decades of post-Soviet Ukraine, the film is based on an autobiographical novel, Who You Are, by Tsilyk's husband Artem Chekh, and is unusual in the way it uses gentle comedy to address painful and often violent episodes in the country's past.
The movie's protagonist Timophiy is shown first as a child (Andriy Cherednyk, pictured above) but soon grows into a teenager (Vladyslav Baliuk) who forges a bond with his grandmother's boyfriend, an Afghan war veteran and drunkard called Felix (Yuriy Izdryk), as he navigates the ambiguous space between adolescence and adulthood. Rock Paper Grenade is a tragicomic film about the fall of communism with a marvellous central performance by Baliuk.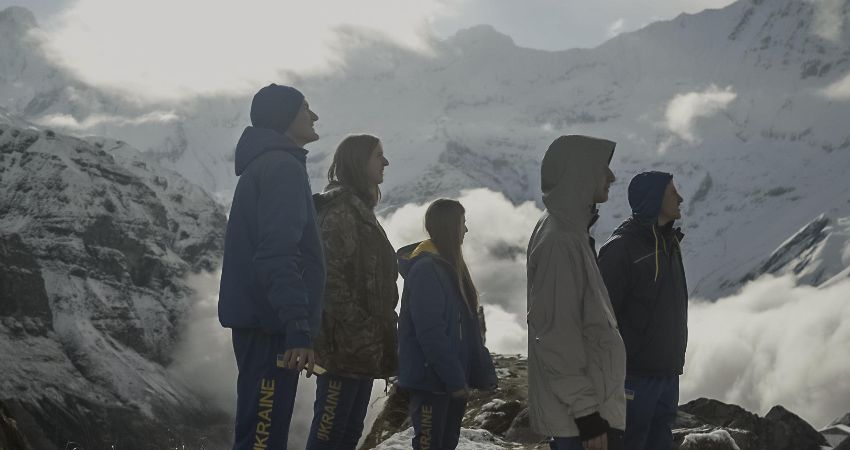 The double impact of war on the lives of young people, destroying not only the present but also threatening to ravage their futures, is the subject of the documentary We Will Not Fade Away directed by Alisa Kovalenko.
Set in the eastern Luhansk region shortly before last year's Russian invasion, the film chronicles the lives of five teenagers (pictured above) whose refusal to abandon their hopes and dreams in the midst of gunfire is rewarded when they get an unexpected invitation to go on a trip to the Himalayas. The cinematography by Kovalenko herself and Serhiy Stetsenko conveys the dark clouds hanging over the Donbas and sunlight over a Nepalese mountain with striking beauty.