Reminiscence review - looks great but doesn't deliver |

reviews, news & interviews
Reminiscence review - looks great but doesn't deliver
Reminiscence review - looks great but doesn't deliver
Lisa Joy's sci-fi blockbuster undone by cliches and feeble characterisation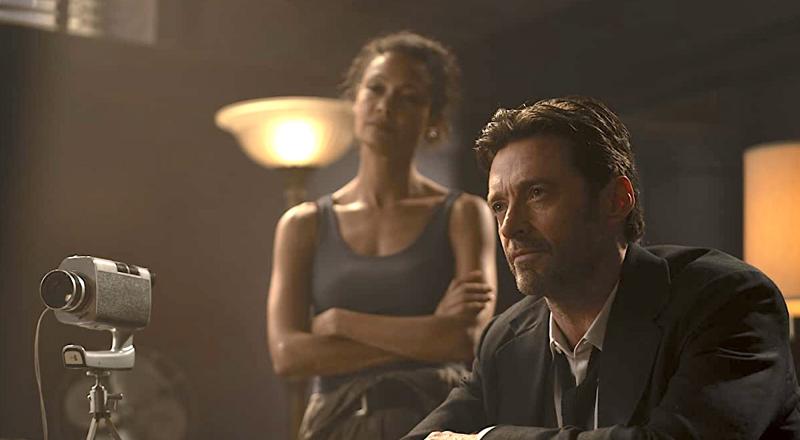 Unforgettable? Thandiwe Newton as Watts, Hugh Jackman as Nick Bannister
Written and directed by Lisa Joy, who masterminded HBO's Westworld TV series, Reminiscence is a grandiose sci-fi blockbuster that looks great, sounds deafening, but ultimately disappoints because it's a genre-sampler that can't find a distinctive voice of its own.
A powerful cast, notably the
trio
of Hugh Jackman, Rebecca Ferguson and Thandiwe (formerly Thandie) Newton, do their best, but their hands have been tied by echoes of
Casablanca
,
Waterworld
,
The Big Sleep
,
Chinatown
and probably many more.
Joy is emphatically in the Nolan camp (she's married to Jonathan, co-creator of Westworld and producer of this movie, and is thus the sister-in-law of Christopher), so it was probably inevitable that the narrative would be a labyrinth of mind-bending jumps through time. This is achieved by having Jackman's Nick Bannister being in charge of the Reminiscence machine, a remarkable gadget that, by means of a flotation tank, drugs and electrodes enables the participant to plunge into their subconscious and live again their most treasured memories. These are now rendered so vividly that they spring into three-dimensional holographic life before our eyes. Nick himself has become an expert emcee, leading his clients back into their memory banks with a suave salesman's patter: "You're going on a journey, a journey through memory. All you have to do is follow my voice."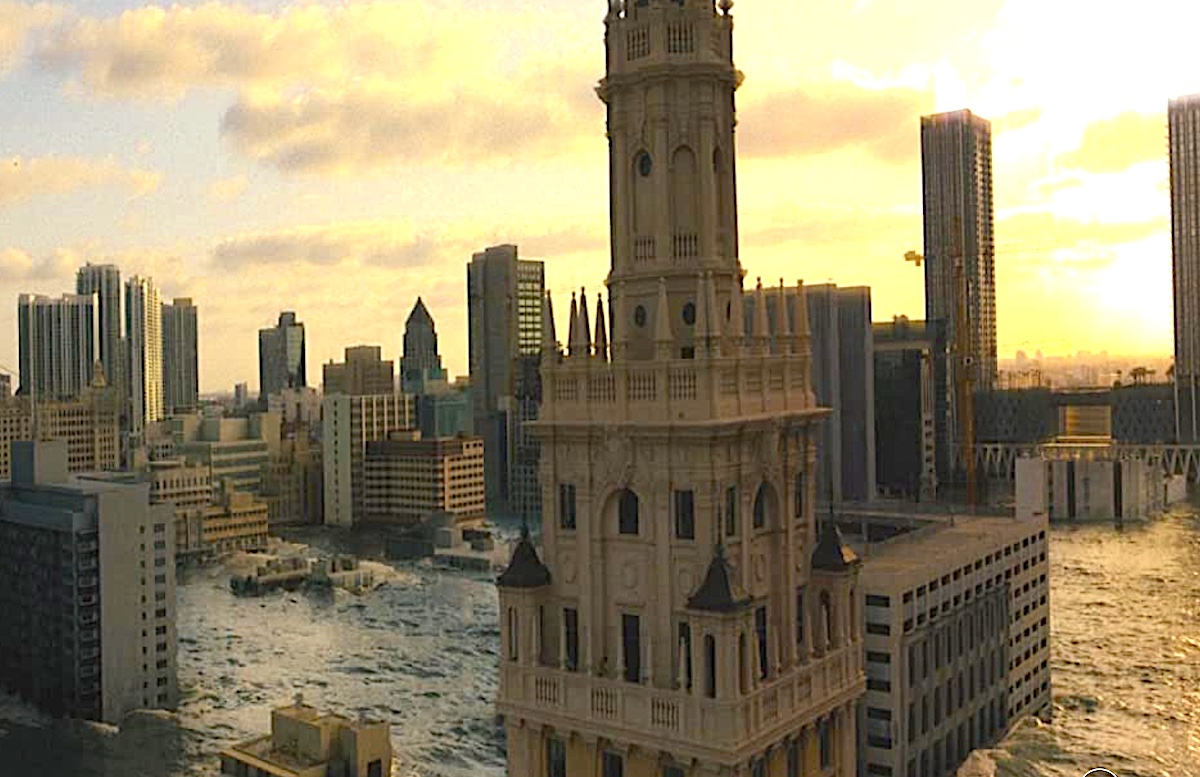 Such a machine would surely be a thing of wonder, but Nick is struggling to find enough customers to make ends meet. He can barely afford to pay a salary to his irascible but faithful assistant Watts (Newton), and the customers he does have he's liable to give a freebie to, like his old buddy Falks (Sam Medina), who's lost both his legs. Like Falks and Watts, Nick is a veteran of the wars which have devastated the planet, though all this back-story stuff is left to hang amorphously, untroubled by tiresome detail.
Nick is a kind of memory-detective, which presumably is why his gumshoe-style voice-over consists of portentous aphorisms which sound like samples from Raymond Chandler filtered through an exasperatingly literal-minded algorithm. They pop up everywhere – "there wasn't a lot to look forward to, so people began looking back", or "nothing is more addictive than the past", or "to find where she'd gone I had to know where she'd been".
It's another of Nick's soundbites which informs us that "when the waters began to rise and the war broke out, nostalgia became a way of life." And the waters have risen very literally indeed. The film opens with a breathtaking panoramic shot of Miami, but a Miami whose streets are now waterways, navigated by countless small boats (pictured above, a watery Miami). Ocean waves batter restlessly at the dams which protect selected dry areas (though it's still disagreeably damp underfoot), while the uber-rich "Barons" have retreated to private island-fortresses securely walled off from both the Atlantic and the proletariat. Many citizens flooded out of their homes have taken refuge on the so-called Sunken Coast, which feels vaguely reminiscent of the French quarter of New Orleans, but wetter. The poor folks are liable to rise up and riot at any moment.
It all adds up to a hugely atmospheric milieu, so it's a shame that it's peopled by such paper-thin characters. At the core of the piece is an unfolding murder mystery, a disputed inheritance and mostly Nick's growing obsession with a femme fatale called Mae, played with head-turning glamour but not much soul by Ferguson (pictured above, Hugh and Becs get it on). Actually the camera seems quite content just to sit there and gaze open-mouthed at her, but as Mae's story gradually unravels through Nick's memory-grabs, she is steadily revealed to be not what she seems, but a compilation of familiar traits from Hollywood history. The notion of Mae as a sultry barroom chanteuse sinks without trace because she can't sing (though Nick thinks she's fantastic), while she woefully lacks the sass and street-smarts of a Veronica Lake or a Lauren Bacall. The bad guys are unpleasant, especially evil bent cop Cyrus Boothe (Cliff Curtis), but just not very interesting. It's only Newton who brings some welcome grit and cynicism to the party, jolting Nick back to earth with caustic comments about "just some bullshit memories".
If anything lingers in the memory it's the cinematography, from the shots of turbulent ocean crashing on the shoreline to a striking scene of a grand piano sinking slowly into the depths of a cavernous submerged ballroom. But we never get the answer to Nick's metaphysical question: "Was she running from the past, or racing back towards it?" Hmm, deep.