The Fire of Love review - awe-inspiring footage of volcanoes marred by sentimental narration |

reviews, news & interviews
The Fire of Love review - awe-inspiring footage of volcanoes marred by sentimental narration
The Fire of Love review - awe-inspiring footage of volcanoes marred by sentimental narration
A love affair conducted in a volcanic cauldron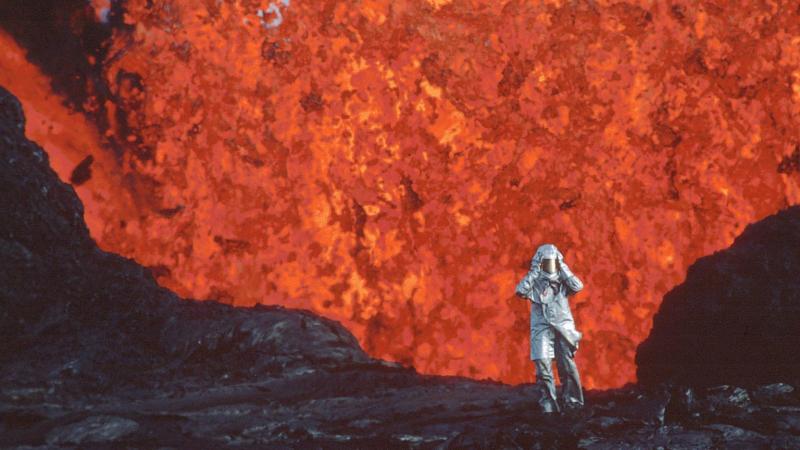 Katia Krafft wearing aluminised suit standing near lava burst at Krafla Volcano, Iceland
Katia and Maurice Krafft spent their married life going from one volcanic eruption to the next. These self-styled "volcano runners" were not just thrill seekers, but serious volcanologists keen to gain a better understanding of how volcanoes work so as to further science and save lives.
Sara Dosa's documentary about the couple from Alsace, who bonded over their singular obsession, is created mainly from footage shot by Maurice (and colleagues) along with glorious stills by Katia. Over a career lasting 23 years, the couple diligently recorded everything they witnessed and Dosa had access to their archive which contains 200 hours of film. And not surprisingly, the visuals are awe inspiring.
Bright red lava spurts into the air like a giant firework display or surges like a waterfall on fire. Rivers of molten rock seethe, bubble and splutter as they race downhill at 70 kilometres an hour; dollops of magma plop into the sea, hissing and steaming as they rapidly cool from the mind-boggling temperature of 1200 degrees centigrade. One of the most spectacular shots shows Katia watching a flaming wall of lava shoot into the air from Iceland's Krafla Volcano (main picture).
These red volcanoes look spectacular, but according to Maurice, "are no more dangerous than walking along a road in Belgium or elsewhere," because they are predictable. "It's a question of calculated risk," he says grinning at the television camera. The couple became celebrities, and you can see why. Their charm and boundless enthusiasm is so inspiring it enabled them to fund their countless expeditions with books, films, lecture tours and chat show appearances.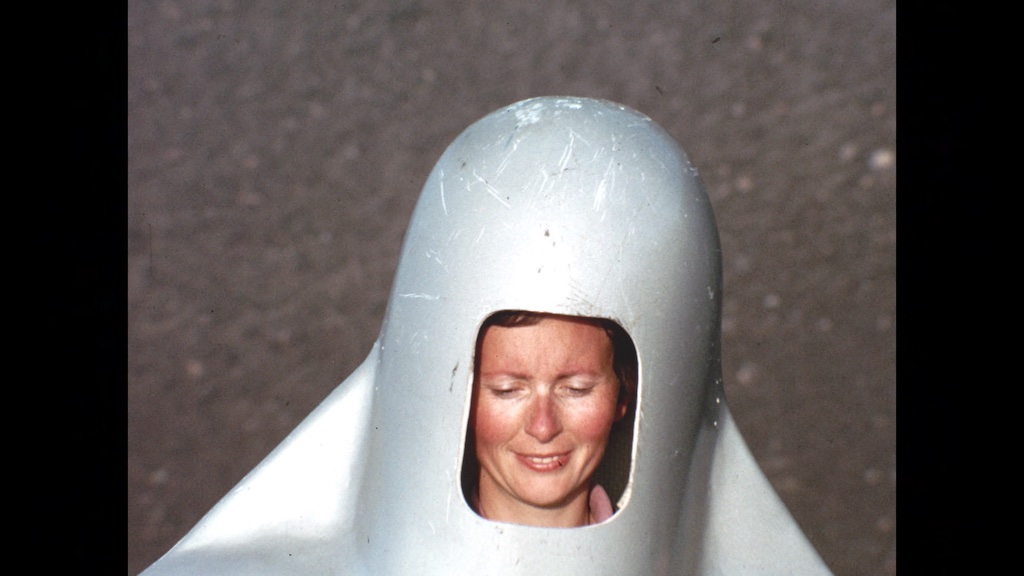 Maurice regales the audience with descriptions of hair raising exploits. They include rowing a rubber dinghy across Java's Kawa Ijen, a lake of sulphuric acid so concentrated it ate through the steel cable holding his sample jar. The couple usually did everything together, but as a geochemist, Katia understood the insane risk he was taking and refused to join him.
Yet she acknowledges a similar "fascination with danger… with the pleasure of approaching the beast and not knowing if it will catch you." Her motto? "Curiosity is stronger than fear." They were well matched. Maurice relishes their "kamikaze existence. I want to get closer, right into the belly of the volcano. It will kill me one day but that doesn't bother me at all. I prefer an intense and short life to a monotonous, long one," he declares gleefully and describes his dream of one day canoeing down a red hot lava flow.
We learn very soon that his prediction came true. "This is Katia and this is Maurice", says the voice-over. "It's 1991, June 2nd and tomorrow will be their last day." The next day the couple were engulfed by a giant ash cloud belched out by Mount Unzen on the island of Kyushu, Japan. Knowing the pair will die adds a distinct frisson to watching them camp inside a crater as lava bombs rain down or prancing round the lip of a volcano dressed like space men.
Mount Unzen is a grey volcano. The couple decided to concentrate on them as they are less well understood and, being unpredictable, are even more lethal than red ones. The scale of their eruptions beggars belief. In 1980, for instance, Mt St Helen's spewed a cloud of gas, rocks and ash over Portland, Oregon with a force equal to 25,000 atom bombs the size of the one dropped on Hiroshima.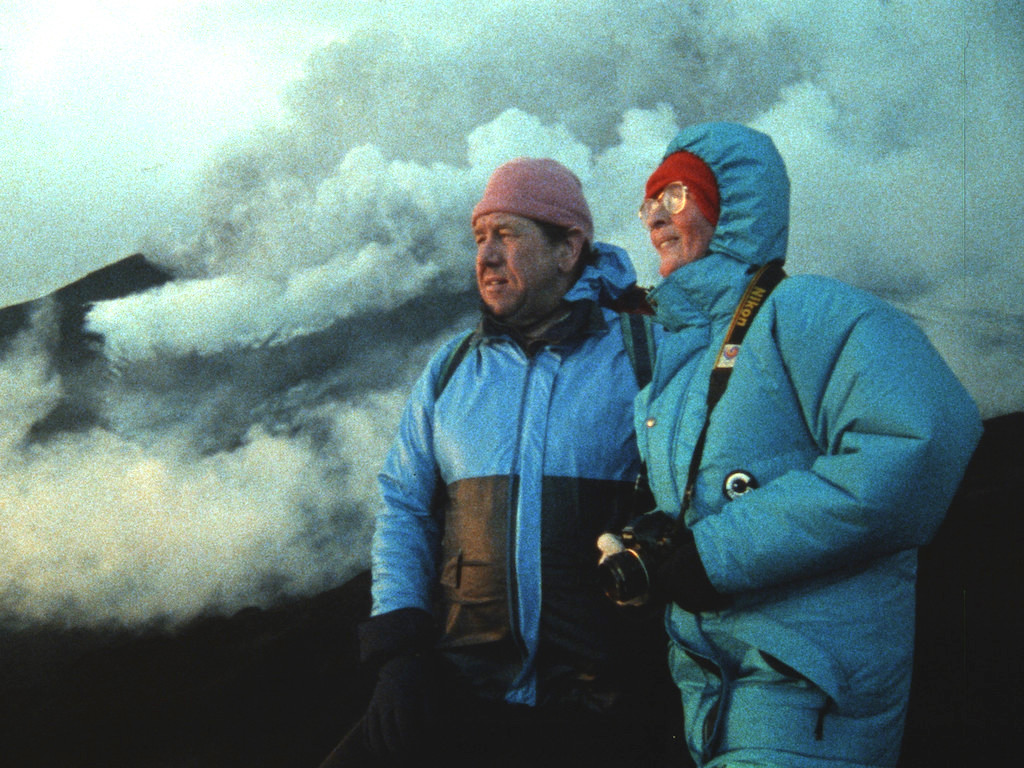 Seeing the ash plume unfold in the shape of a mushroom cloud 40 kilometres high – beautiful but deadly – is awe inspiring. But Dosa undercuts the raw power of such glorious moments with hideous sentimentality. "In this world of fire," intones Miranda July in a croaky voice suggestive of pathos, "two lovers found a home."
A billowing cloud of dust swoops inexorably down Mount Unzen towards the camera. It was the last thing the couple saw and, standing directly in its path, they knew they were about to die. Such powerful footage speaks for itself; it doesn't need the addition of an attempted summary. "Across humanity's 2 million years, two humans are born in the same place, at the same time, and they love the same thing and that love moved us closer to the earth."
By coincidence, Werner Herzog has also made a film about the couple, which has yet to be released. Judging by the trailer, The Fire Within, Requiem for Katia and Maurice Krafft is adulatory in tone. It will be interesting to see footage gleaned from the same archive used to very different effect.
The Fire of Love is in cinemas from 29th July