The Favourite review - scintillatingly warped portrait of the court of Queen Anne |

reviews, news & interviews
The Favourite review - scintillatingly warped portrait of the court of Queen Anne
The Favourite review - scintillatingly warped portrait of the court of Queen Anne
Yorgos Lanthimos's mischievous analysis of royal deviousness and dysfunction
Wednesday, 02 January 2019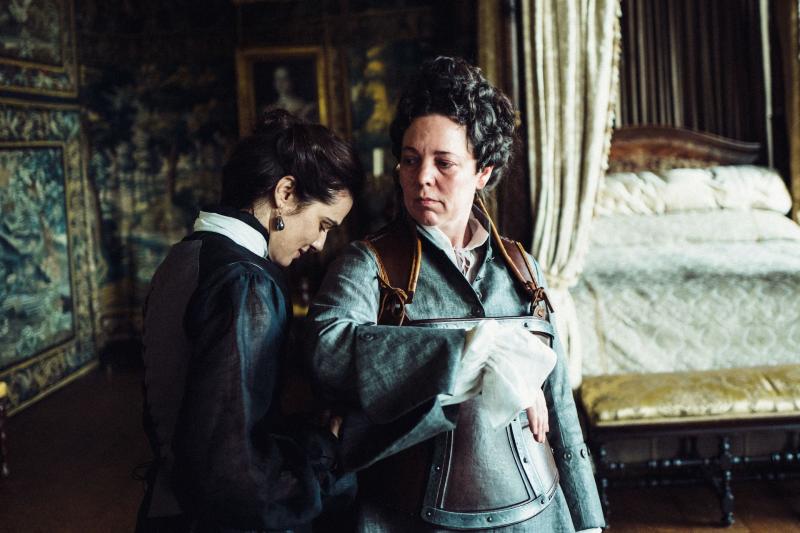 Royal intrigue: Olivia Colman as Queen Anne, Rachel Weisz as Lady Sarah Churchill
It can be fascinating to see ourselves as others see us.
In this case, Athens-born director
Yorgos Lanthimos
(
The Killing of a Sacred Deer
,
The Lobster
) brings his acute eye to the
English country-house
period drama in a scintillatingly warped portrait of the dysfunctional court of Queen Anne.
It's the beginning of the 18th century, and England is struggling with the increasing costs of war with the French. The ageing and mentally erratic Anne (Olivia Colman) quails at the prospect of decision-making as preening politicians screech and chatter around her, wrestling for political advantage and squabbling over the proposed doubling of the landholders' tax. The garishly painted Tory fop Robert Harley (a superbly serpentine Nicholas Hoult, pictured below) is determined that landowners shall not be bled white, but the Duke of Marlborough (Mark Gatiss) wants to escalate his campaign and deliver a decisive blow to the enemy.
Anne, an almost tragic figure whose 17 stillborn or deceased children are pathetically commemorated by her collection of pet rabbits, is blown helplessly hither and yon by the conflicting currents. She relies on her friend Lady Sarah Churchill (Rachel Weisz) as both political counsellor and carer, since her mental condition resembles a kind of dementia, but Sarah is Marlborough's wife, and enthusiastically promotes the case for more military spending.
It's the queen's vulnerability which triggers a triangular lesbian sex-and-power struggle, as Lady Sarah finds her privileged access to Anne challenged by a newcomer to the court, Abigail Hill (Emma Stone, pictured below). Abigail happens to be a distant cousin of Sarah's, a lady fallen on hard times thanks to her dissolute father, who gave her away in a card game. However, her initial posture of gratitude and deference dissolves gradually as she ingratiates herself with Anne and teases eligible males with a sexual frankness they're powerless to resist (not the least of Lanthimos's feats is to have discovered an Emma Stone we haven't seen before). Fortuitously eavesdropping on a sapphic tryst between the queen and Lady Sarah, Abigail instantly grasps where the levers of power lie. A discreet but merciless battle ensues for Anne's affection and patronage, Sarah realising too late that the comely arriviste is a ruthless strategist who will stop at nothing.
Supercharged by zesty, pin-sharp dialogue by writers Deborah Davis and Tony McNamara, The Favourite is both a glittering comedy of manners and a bloodthirsty knife fight in which no prisoners are taken, as well as a detailed yet ingeniously twisted historical portrait. The Lord Treasurer Sidney Godolphin (James Smith) parades his coveted racing duck on a lead, dancing in the royal ballroom disintegrates into a mix of Strictly and a riotous night at Cargo, and gentlemen of the court amuse themselves by pelting a naked fat man with oranges.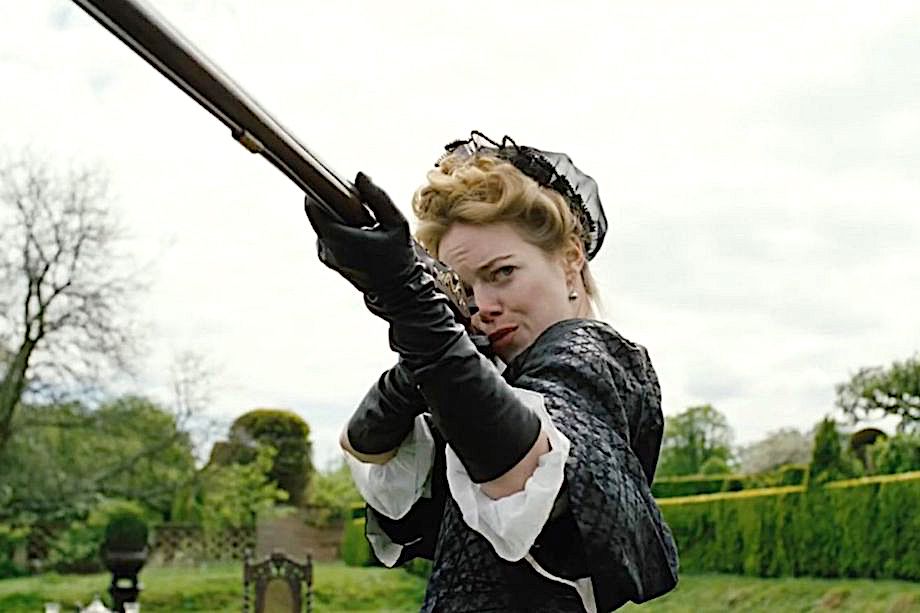 Meanwhile, the palace chambers, gardens and corridors are photographed in expansive wide-angle detail by cinematographer Robbie Ryan, capturing interiors with an architectural sense of space using natural daylight, and illuminating nighttime scenes with tremulous candlelight. Set design, costumes (by Sandy Powell) and the Baroque soundtrack have likewise been approached with fanatical attention to detail, as the court becomes a minutely-observed laboratory of intrigue and human behaviour at its most unscrupulous.
Critical to Lanthimos's cunning plan is excellence from his actors, and they don't fail him. Colman has never been better, deftly and touchingly catching the queen's abruptly changing moods from panic and petulance to sudden generosity or flashes of royal anger. Weisz skilfully plays both loyal friend and bossy and decisive lieutenant, brusquely marshalling national policy while the queen succumbs to her latest attack of gout. As for Stone, this performance crammed with sly and subtle nuances may be a landmark moment for her, the point where the road ahead forks towards tantalising new pastures.
The court becomes a minutely-observed laboratory of human behaviour at its most unscrupulous
rating
Explore topics
Share this article