Blu-ray: Mildred Pierce |

reviews, news & interviews
Blu-ray: Mildred Pierce
Blu-ray: Mildred Pierce
A film-making masterclass from Joan Crawford and director Michael Curtiz
Tuesday, 28 February 2017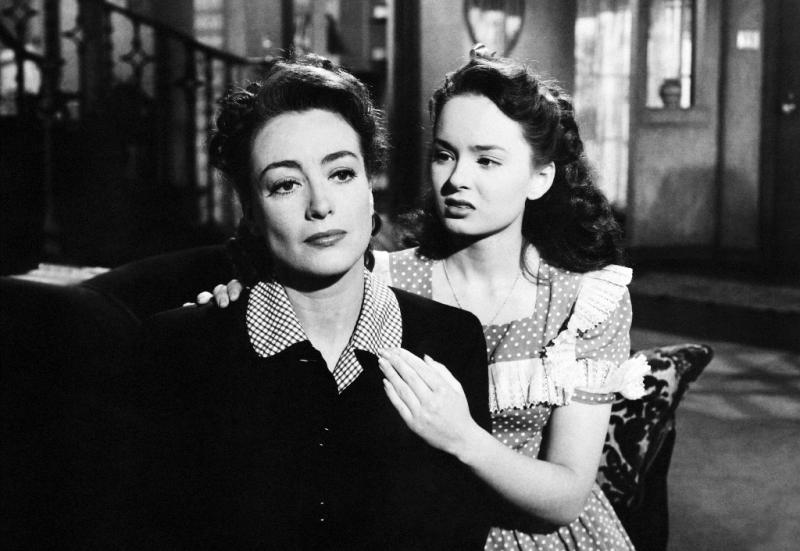 Mommie dearest? Joan Crawford as the titular Mildred Pierce with Ann Blyth as her on-screen daughter Veda
Joan Crawford's towering, lauded and Oscar-awarded lead performance in Michael Curtiz's powerful 1945 film Mildred Pierce has the potential to diminish appreciation of the film as a whole. It can be watched for her career-reviving depiction of the titular character, and that could be enough. But it is a film of rare depth, extraordinary subtlety and can be taken many ways.
It is about female empowerment, made when many of America's men were otherwise occupied. It is also about a mother's sacrifice for her daughter. It has a string of venal characters whose goal is to use others for their own ends.
Yet despite its many components, this is a gripping, seamless psychological melodrama. It is not quotidian film noir. Its distinction hinges on the combination of Curtiz's acute grasp of the film he was making and superlative performances. Curtiz was free with James M Cain's source novel, and added his own elements to heighten the sense of drama. The director did not initially want Crawford and the tension between actor and director is manifest. Ann Blyth, as Mildred's daughter Veda, becomes so loathsome she makes the flesh crawl (her playing here must have influenced the 1956 film The Bad Seed). As slimeball lothario Monte Beragon, Zachary Scott is also magnificent. Overall, light and shade balance against a clear dramatic arc.
This masterclass in assured film-making has been issued for home cinema many times before, but this sparkling new Criterion edition stands apart. It is freshly restored: work undertaken from scratch with, in the main, the original 35mm nitrate negative. The extras include the 90-minute 2002 TV documentary Joan Crawford: The Ultimate Movie Star (which trots through her life and film career on a feature-by-feature basis), a fascinating 1969 US TV interview with Cain and the original trailer. Best of all is Crawford's 1970 appearance on The David Frost Show, during which the host is so nervous he is almost incoherent. Twenty-five years after Mildred Pierce, Crawford still exuded power.