Blu-ray: Cinema of Conflict: Four Films by Krzysztof Kieślowski |

reviews, news & interviews
Blu-ray: Cinema of Conflict: Four Films by Krzysztof Kieślowski
Blu-ray: Cinema of Conflict: Four Films by Krzysztof Kieślowski
Polish cinema at its most unashamedly political
Monika Gozdzik and Boguslaw Linda in Blind Chance (1981)
Early in The Scar (1976), the opening film in Arrow Academy's Cinema of Conflict limited edition quartet, Stefan Bednarz (Franciszek Pieczka) requests a partial reshoot of what is to be his first interview as the newly appointed director of a large chemical factory, built in his hometown of Olechów. "This is not a feature film … no second takes", comes the reply, unheard by Bednarz, from the journalist and filmmaker behind the camera.
The Scar
is, of course, Krzysztof Kieślowski's very first feature-length film, this ultimately inconsequential scene a telling precursor of what would emerge as a career-defining concern: the challenge posed to film, and filmmakers, by the oppressive
communist
state.
Kieślowski was not the only figure in Polish cinema grappling with this existential dilemma. The fifty-six years of his life spanned a tumultuous time for Poland, extending from the chaos of the Second World War through the brutal rule of the Soviet-backed Poland United Worker's Party, to communism's eventual collapse. It is a historical period that exerts inevitable influence across the host of renowned directors who would later be grouped within the 'cinema of moral anxiety' – including Krzysztof Zanussi and Andrzej Wajda. Kieślowski was no exception, turning from his early success with short films and documentaries in search of a form for political and artistic expression more appropriate to the realities of the time.
Cinema of Conflict charts the development of this creative venture, from The Scar's gritty depiction of party meetings, office-room discussions, and public debates – a hangover from Kieślowski's documentary instincts – to No End (1984), his fourth feature. Though they bookend the collection, the two films have much in common. Intended as a critique of communism, The Scar presents in the honest but quietly arrogant Bednarz a man whose conviction and desire to execute his role with success draws him into conflict with the townspeople (whose appeals are dismissed, in disparaging tone, as "personal"). But while its exposition of a state's relentless drive for "infrastructure" will resonate with viewers attuned to news of an impending ecological crisis, this is a tentative maiden effort. Kieślowski's depiction of the flawed and bureaucratic Party governance lends itself as little more than a muted backdrop to Bednarz's professional struggles, and lacks the incisive critique of its successors.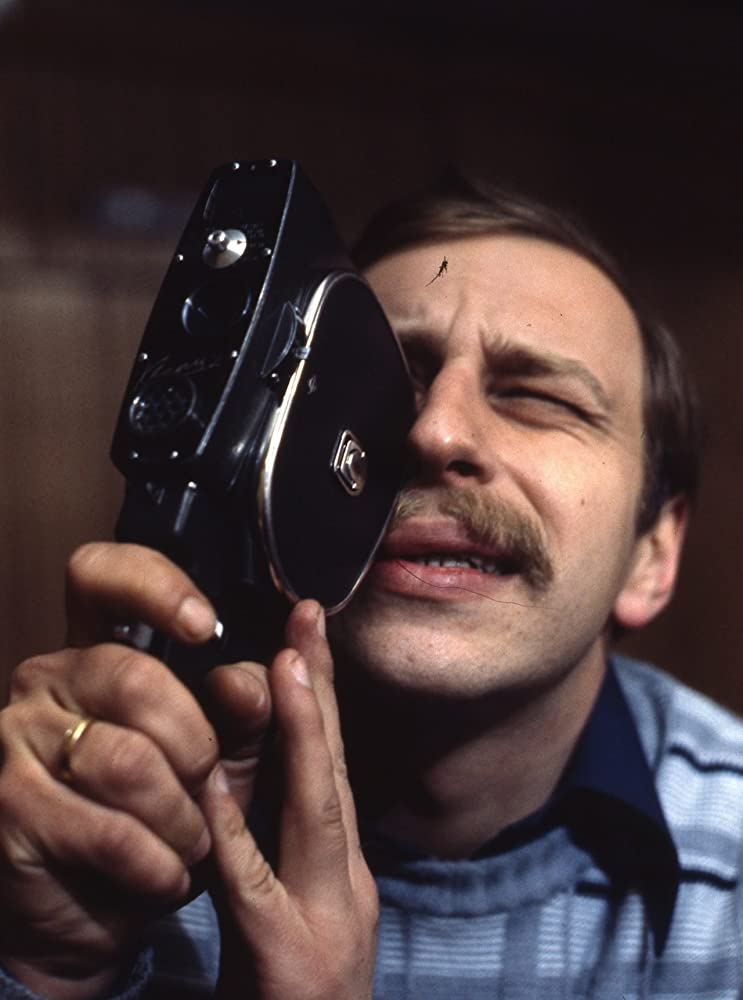 That a similar weakness can be levied toward No End is not to be interpreted as a critique of Kieślowski, but a credit; this diffuse collaboration with screenwriter Krzysztof Piesiewicz marks a bold change in direction for a filmmaker hitherto renowed for his realist approach. Its opening scenes recall Camus' L'Etranger – the impassive Meursault substituted for Jerzy Radziwilowicz as the enigmatic ghost of Antek, a deceased lawyer, announcing in confessional gaze toward the camera, "I died … four days ago." His grieving widow, Urszula, is then left to pick up the pieces of a so-called "political case", Grażyna Szapołowska's captivating performance at once appealing to, and subverting, a noticeably western conception of femininity, in what is an otherwise oblique, spiritually-inflected riposte to 1981's government-imposed martial law.
Rather, it is Kieślowski's interim pieces that prove the highlight of this collection. Often lauded as a masterpiece of Polish cinema, Blind Chance (1981), the third film in the set, engages with unmatched rigour with the moral and philosophical complexities of life under communist rule. Its triptych of diverging narratives ensue from the success or failure of Witek (Bogusław Linda), a medical student, to catch his train bound for Warsaw, playing out before its audience the reality of serving, resisting, or retaining neutrality amid the Party's all-pervasive reach. The disc also boasts a fascinating interview with director Agnieszka Holland discussing Kieślowski's making, and re-making, of the film – one of the highlights from an astounding array of features, including three Kieślowski shorts, audio commentaries, along with archival interviews and discussions with scholar Michał Oleszczyk.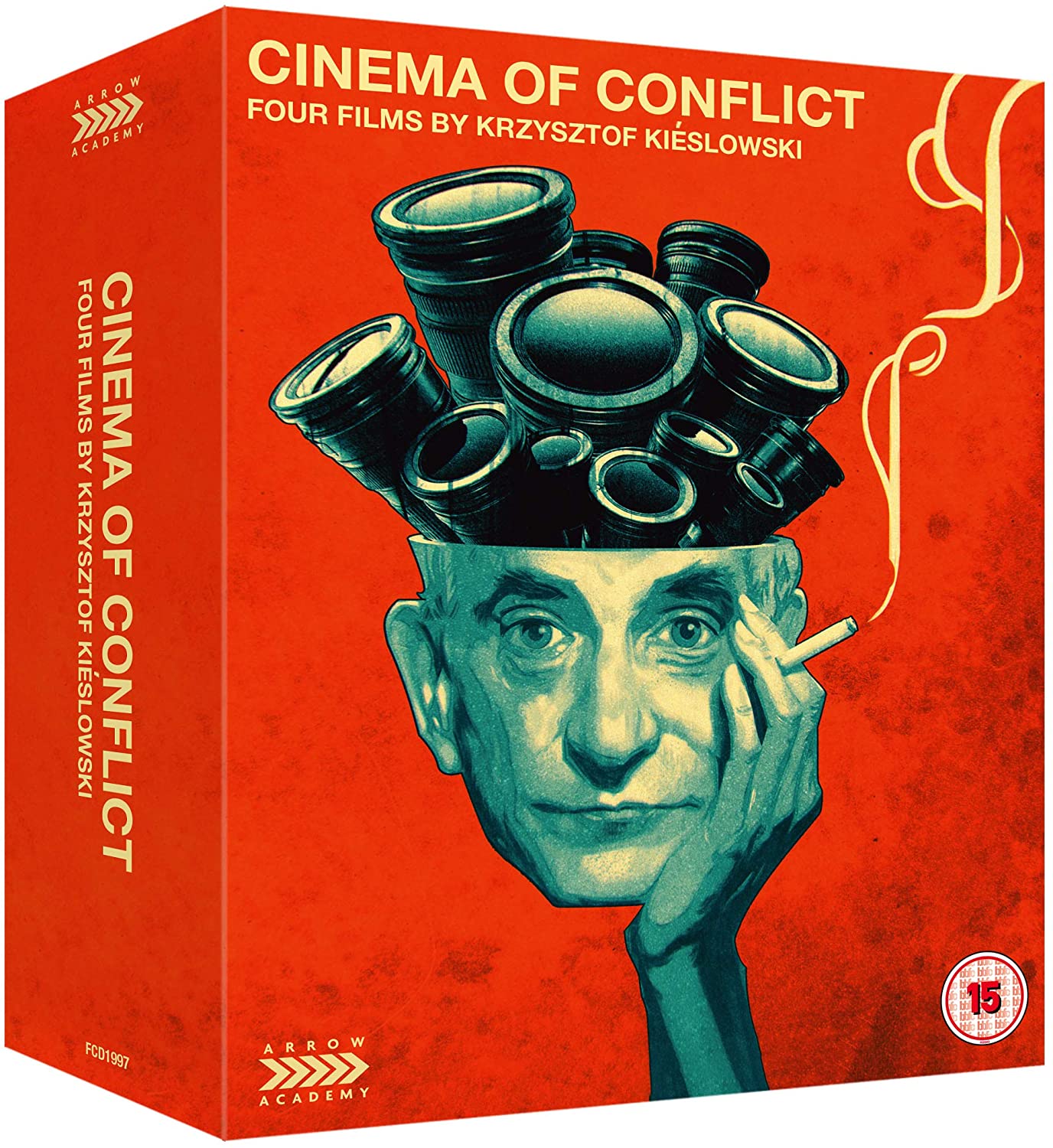 But if Blind Chance is Kieślowski at his most profound, it is his second feature that represents his greatest cinematic accomplishment. Camera Buff (1979) astutely balances Kieślowski's eagerness to visualise his own political sentiments with a deeper investigation into the narcotic effect of cinema on the life of Filip Mosz (Jerzy Stuhr, pictured above), transformed from humble factory worker to obsessive amateur filmmaker. It opens with an ominous close-up of a hawk snaring a chicken, the echo of its feathers' forcible plucking bleeding into the subsequent scene – of Filip's wife entering labour, and the first strip of dialogue: "Filip, it's starting" – a more deft breaking of the fourth wall than would become the norm in Kieślowski's subsequent works.
That Kieślowski should opt for such an eerie introduction is, in some sense, despite himself; this is easily the most light-hearted film of the four, while Stuhr's performance is inspired, the actor refashioned out of his role as Bednarz's snivelling assistant in The Scar into the affably hiccupping, milk-loving Filip. But Camera Buff extends beyond itself, devoted to precisely the disruptive quality of cinema that underscores the power of each of its counterpart films. When an increasingly confident Filip unwittingly turns his camera onto factory officials mid-bathroom break, Kieślowski is showcasing the emerging reality of his own precarious position – as filmmaker – tasked, rather than privileged, with peering behind the veil. That he manages to dress this with humour is all the more impressive, adding to an unsettling impression of the communist state's creeping presence, and cementing the legacy of one of cinema's most distinguished figures as a man ferociously concerned with his own craft.