Manon, Royal Ballet review - glitter and betray |

reviews, news & interviews
Manon, Royal Ballet review - glitter and betray
Manon, Royal Ballet review - glitter and betray
Francesca Hayward makes a virtue of a pleasure-loving enigma in pacy MacMillan revival
Manon (Francesca Hayward) caught between Christopher Saunders' Monsieur G.M. and Alexander Campbell's Lescaut
"Massenet feels it as a Frenchman, with powder and minuets," declared Puccini in annoucing his own operatic setting of the Abbé Prévost's 1731 novel Manon Lescaut.
"I shall feel it as an Italian, with desperate passion." That's the usual
Kenneth MacMillan
keynote, too, and in his third full-length
ballet
he was liberated to a degree by a Massenet score very different from that of the opera, rendered even more meaty by the re-orchestration of last night's conductor, Martin Yates. Yet the heroine remains elusive, oddly remote both to the man she loves and the men who pay her, and Francesca Hayward makes a mesmerising virtue of the enigma.
Light and seemingly invertebrate, this Manon somehow manages to keep to herself even when she's mishandled in two of the three least conventional numbers, musically and dramatically, in the ballet – first in a Pas de trois with her pimping brother (Alexander Campbell, chameleonic) and the Monsieur to whom she's sold (Christopher Saunders), then by a whole cohort of rich patrons in a rather peculiar brothel. Peculiar because it's supposed to be a posh establishment run by the ever-classy Elizabeth McGorian, yet it's populated by the slutty, play-it-for-laughs mopheads left over from the 16th century setting of MacMillan's Romeo and Juliet. Is there just too much voyeuristic "fun" here for the #MeToo era?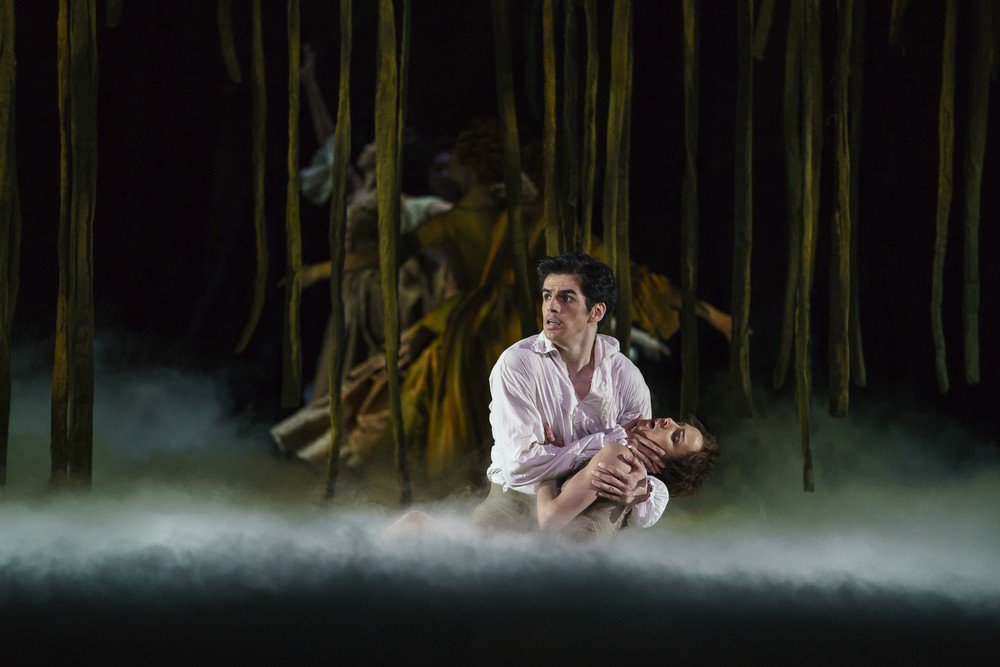 Hayward saves us from all that, explicitly so when she's at last forced to react to Gary Avis's Louisiana gaoler, a MacMillan invention with a typically stylised rape scene set to some of the most inappropriately pretty music in the score, and when at death's door in the swamp with her loyal Des Grieux (Federico Bonelli and Hayward pictured above) in the final scene to overblown tosh from Massenet's La Vierge. Delicacy was his thing, not second-rate Tchaikovsky passion, and much of the former has gone in Yates' decision to revise the original Leighton Lucas selection, "reworking," as he puts it, "the dramatic structure (volume)". All this might have been obviated if the job had gone to the master of the potpourri ballet, John Lanchbery.
The development of Manon's relationship with Des Grieux is oddly charted: you'd expect youthful romance in the first scene at an inn near Paris, but again the music is doomy (Massenet's Elégie) and Federico Bonelli's Des Grieux, though a handsome presence, doesn't convey much except peacock strutting. Maybe that's a flaw in the "support" choreography, but the "desperate passion" is absent from his interpretation until the very end.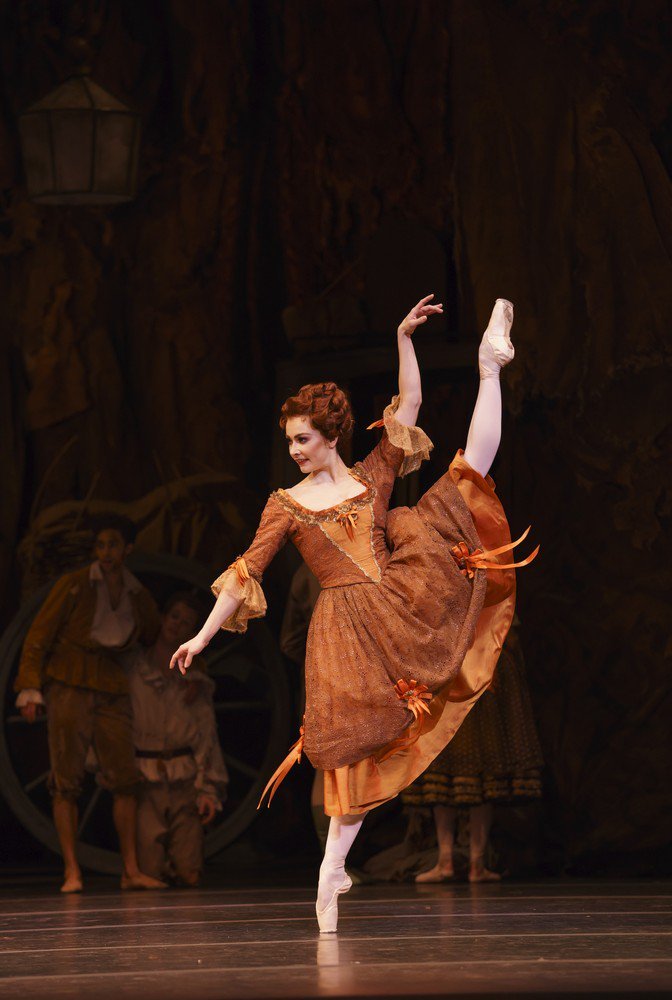 Still, the opening moves with MacMillan's usual energy, filled by every role in this confident revival and much helped by vivacious playing from the pit under Yates (the wind solos in Act 1 a little better than the solo strings later on). The three main Pas de deux come in the second scenes of each act – the first two teasingly sensuous, the last unmoving despite some breathtaking mid-air flips from Hayward.
There's good definition from Claire Calvert (pictured right). who manages to remain classy in the deliberately awkward duet with a drunken Lescaut, and the hôtel particulier is more pleasing to the eye than the other public settings; Nicholas Georgiadis' mesh of rags and finery doesn't look so good these days. despite the trademark russets (against which Manon in a besilvered black dress looks very strange in Act II). Still, if you want a sense of period, you'll have to come to the ballet rather than either of the Royal Opera's current operatic Manons (Laurent Pelly's Massenet set in the 19th century, Jonathan Kent's Puccini clunkily contemporary). I'm glad to have seen it, but in future I'll stick to the greater inscaping of the operas. Nevertheless, overall a four-star performance of a three-star work.
Light and seemingly invertebrate, this Manon somehow manages to keep to herself even when she's mishandled
rating
Explore topics
Share this article