Polly Barton: Fifty Sounds review - what is lost in translation |

reviews, news & interviews
Polly Barton: Fifty Sounds review - what is lost in translation
Polly Barton: Fifty Sounds review - what is lost in translation
How to understand a language if you don't understand yourself
Polly Barton
Fifty Sounds is translator Polly Barton's first novel, conceived as part of Fitzcarraldo's annual essay prize.
The
book
begins with listed
Japanese
words or phrases (
katekanas
), translated into poetic English, setting the reader up for the central conceit of the book – vignettes each under the heading of one of these
katekanas
. These
katakana
introductions are elegant and often funny (for example: "koro-koro: the sound your teensy little identity makes as it goes spinning across the floor"), offering not just a literal translation but a whimsical one, weaving this into the proceeding text. Together they form a coming-of-age story, but also an exploration of translation and cultural identity.
Fifty Sounds begins slowly and not particularly engagingly, focusing more on the mechanics and fickleness of language. Whilst Barton's ideas around translation and its slipperiness are interesting, it felt at times a little dry. However, when she brings in the human element, as she moves to Japan to work as a teacher and embarks upon an affair with a man senior to her both in age and in her work, the book really gets going. It becomes less about the abstraction of language and more about how the process of learning and absorbing another tongue is inflected by those we learn it from, and how we learn it. The katekanas work well here, as they show how another language can be made to fit but can also describe the shape and the feeling of something that cannot be expressed easily in one's native tongue.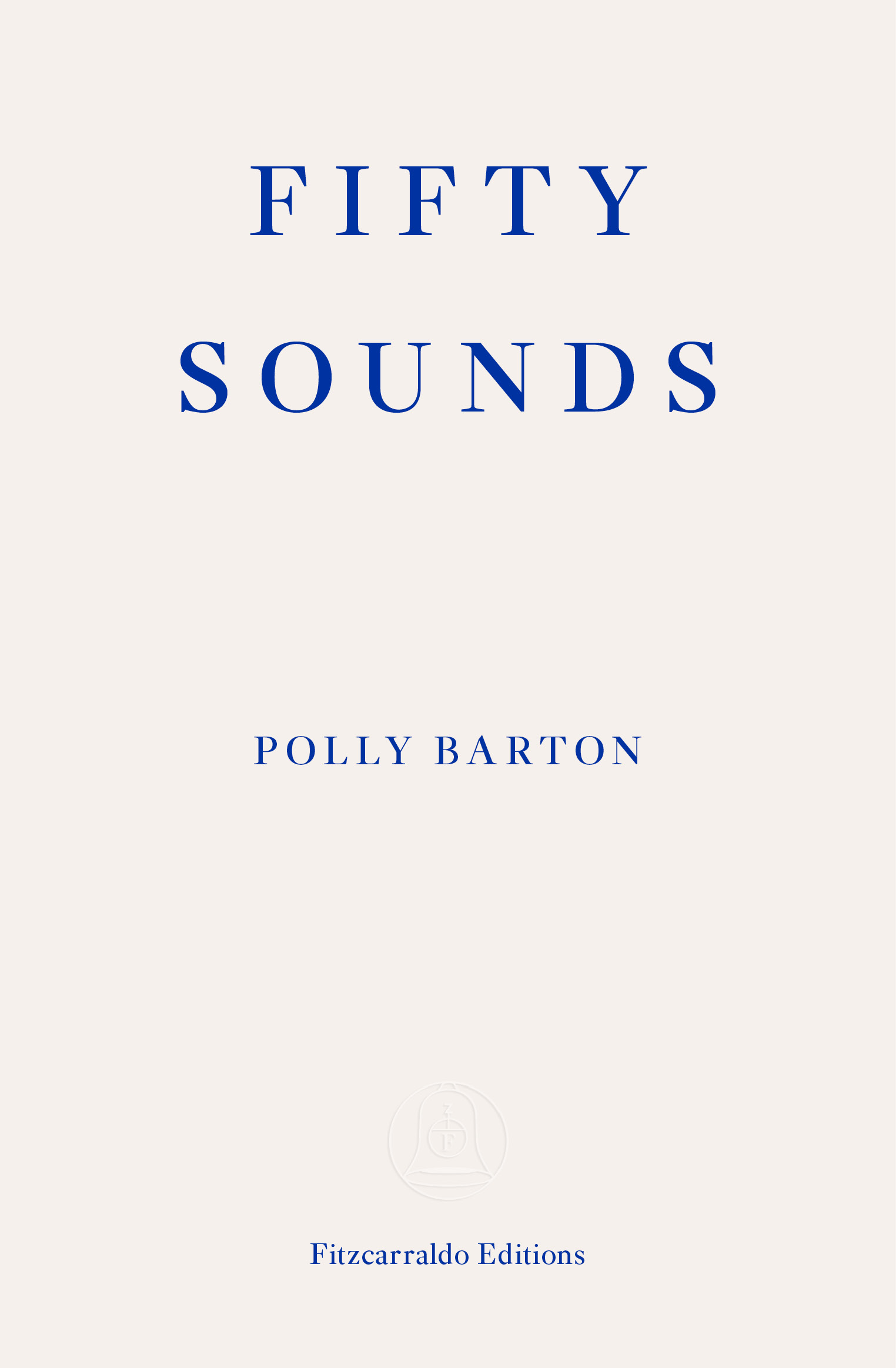 Barton revels in language, in both what it can reveal and what it can hide, in opaque and oblique meaning. However, she acknowledges that it can often trip up the unsuspecting non-native speaker, a pitfall that applies to the cultural differences that she also explores very well in Fifty Sounds. She describes accurately that feeling of not being truly at home both in your native and your adoptive country, of somehow being both too little and too much. Barton openly discusses the pain of not fitting, or of forcing yourself into something that doesn't quite fit. When she describes the return to her lover some time after they last saw one another, she notices the gulf between them and the difficulty in interpreting her feelings, reflecting her thoughts on language: "The blurring of facts. The blurring of the very concept of truth and the need to pin things down. I was in love, I was not in love, it was real, it was an illusion."
Fifty Sounds is perhaps best read as it seems to be intended – as a series of phrases that build to a story, each of which expresses something subtly differing about the objects they describe: in this case, the life of the author, and of the country and language that becomes her own. Barton is adept at capturing language and life in the same way, showing the impossibility of true understanding, both of meaning and of the self. The vignette style of the book shows this slipperiness in elegant miniatures, but can at times be its downfall, their separation making the pace a little disjointed. However, Fifty Sounds is an engaging whole, a description of a country and a life that shows how we can never truly interpret ourselves, let alone the other. Perhaps the charm is in never fully understanding.
Fifty Sounds by Pollly Barton (Fitzcarraldo Editions, £12.99)