Marianne Eloise: Obsessive, Intrusive, Magical Thinking review - bargaining with the devil |

reviews, news & interviews
Marianne Eloise: Obsessive, Intrusive, Magical Thinking review - bargaining with the devil
Marianne Eloise: Obsessive, Intrusive, Magical Thinking review - bargaining with the devil
Essays on the alternative reality created by OCD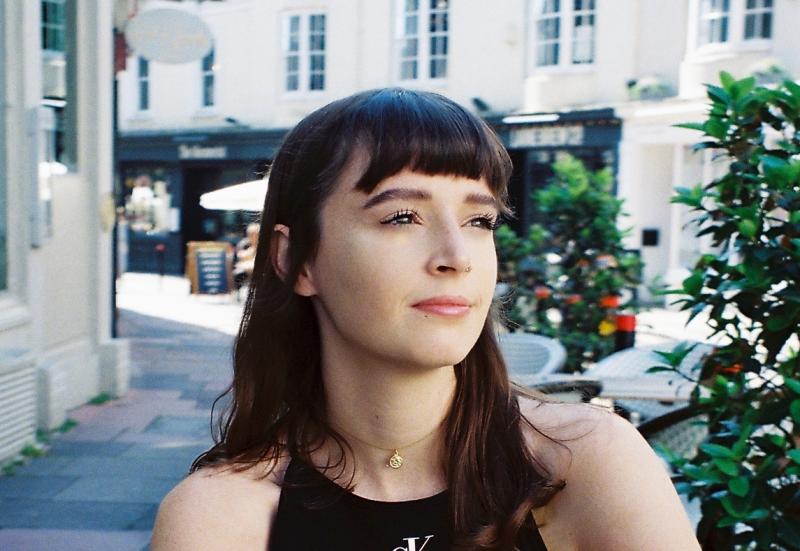 In her non-fiction debut, journalist Marianne Eloise lays bare her experiences of OCD, ADHD and autism
No mental health condition has become quite as kitsch as obsessive-compulsive disorder. Its tacky shorthands – the hand washing, the germaphobia, the clean freaks – have made their way into everything, from Buzzfeed listicles to The Big Bang Theory. As for literature, there's a gaping OCD-shaped hole.
Depression gets William Styron's
Darkness Visible
, psychosis Daniel Paul Schreber's
Memoirs of My Nervous Illness
. But the implicit cultural understanding of OCD as "quirk" has made it unworthy of literary treatment: insufficiently disturbing for trauma plots, and too specific to be a metaphor that parses out the modern condition.
It's within this ambivalent territory that Marianne Eloise's debut essay collection-cum-memoir takes the stage. Candidly laying bare her experiences of OCD, ADHD and autism, the book challenges the inconsequence of this "quirk": obsessions puppet the author's every move, for better or worse diverting the course of her life. For years, the author flinches at public water (it's unhygienic), recoils from images of Medusa's scowl (gorgons turn people into stone), and is compelled to perform arbitrary tasks like burning calories and checking plug sockets to prevent catastrophe. The compulsions become bargaining chips, "deals with the devil", that keep obsessive fears at bay. One takeaway from the collection is this: for the OCD sufferer, apocalypse is never far away.
There are several shrewd observations made within this lucid and level-headed memoir. Amongst them is the way the matrix of obsession, compulsion and intrusion represents an exaggeration of conventional anxieties. "We all have ways to create order from the chaos of the universe, to approach a belief that everything is not as random as it actually is", Marianne Eloise writes in the essay "Do I Believe in Magic? Sort of", which compares the illogical structure of obsession with religion and magic. Beset by OCD, "I had figured out a way to control the universe." Ironically, in an extreme desire for control, OCD creates an endless excess of behaviours (the exercising, the checking) and conjures up hieroglyphics that only the disordered brain can decode.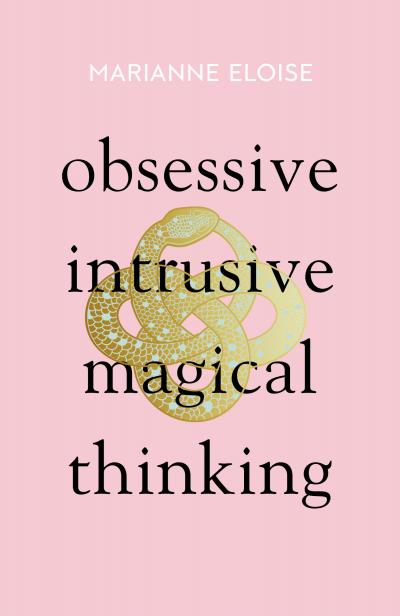 The collection is split into three sections: Obsessive, Intrusive, and Magical. It's a distinction that feels unnecessary, since the bulk of the essays follow a similar narrative arc: an obsession plagues the author; it sets her on a fractured, sometimes frustrated mode to healing; by the final paragraph, a mix of exposure therapy and self-realisation means the obsession is largely resolved. Now, Marianne Eloise loves water, and even Medusa.
You can't help but feel this style is influenced by the "wellness" idiom that has percolated through lifestyle journalism in the past decade or so. Part self-help book, part diary entry, the wellness genre demands neat resolutions and the elimination of excess – even for the most profoundly devastating and chaotic of health experiences. Marianne Eloise, a freelance journalist, is a practitioner of this form by trade, and she has stuck to its features in her move from journalism to essayism. While she claims "it's impossible to gracefully tell the story of obsession", the pull of "grace" is everywhere in the book, as struggle gives way to the inevitable triumph of wellness: the mental health epiphany.
In fact, the book shines most when it's brilliantly ungraceful – when it briefly jars against the conventional wellness narrative to dig into childhood diary entries, old poems, media analysis, children's books. "I Am Old Now, But I Wasn't Then" documents the author's obsession with time and is animated by an analysis of time-travelling children through 90s-00s film and TV (there's a lot more than you'd think). "Long Live the New Flesh" opens with a cryptic poem the author wrote back in 2016: "There's a television in my stomach / and I watch it nightly / at odds with my own body / as it shrinks, fades away." In moments like this, the collection attempts something of the scrapbook: fragments of a younger self are enchantingly cut and pasted in, energising what often feels like a readable, but rarely electrifying, book.
Indeed, in a time when other accomplished essayists – Jia Tolentino, Cathy Park Hong, Melissa Febos – are using the essay form to convulse the boundaries between the personal and the political, Marianne Eloise has camped out firmly in the former. In the introduction, she uses the term neurodivergent, a label that replaces the taxonomies of the doctor's office with a more personal, holistic definition of being cognitively different. It indicates a subjectivity, rather than just a diagnosis, which is no less valuable than other types of brain functioning. To invoke this term is to make as much a political argument as a personal one: it is to qualify what we mean when we say "mental health". But Marianne Eloise doesn't take this context much further, opting instead for revisitations to the personal, with diminishing returns.
The best, most exciting essay in the collection is "Yesterday, Tomorrow and Fantasy". Presumably informed by Baudrillard, Marianne Eloise reads the manicured joys of Disneyland's "picture-perfect, pastel world" in three ways: as a source of obsession; a space for healing; and a site designed in its "DNA" to defer the fear of death. This essay is effective and charming, precisely because it not only accounts for the author's "blissful limbo" in this parallel reality, but also its place in a wider history. Marianne Eloise rejects the idea that a current of fascism lurks beneath its utopian sheen. But, as her bags are searched at security, she notes that "you can't opt out of hostility, even at the happiest place on earth". What this essay nudges towards is Disneyland as a metaphor for OCD itself. In the condition's derangement of cause and effect, OCD creates an alternative reality, too: one that seems utopian in its promise to clarify the universe, but is policed by fear, hostility, and a deep monomania.
Fundamentally, however, this is an anti-misery memoir. Like many essays in the book, "Yesterday, Tomorrow and Fantasy" highlights the equivocal status of obsession: it can be as joyful and productive as it is demanding and devastating. "By being oversensitive to everything", Marianne Eloise writes in the afterword, "I have a bottomless capacity for enjoying the things I love." Obsessive, Intrusive, Magical Thinking may not be the pendulum shift for a literature of obsession, but it's a touching and often well-wrought entry into the terrain.
The wellness genre demands neat resolutions and the elimination of excess
rating
Explore topics
Share this article