Elizabeth Kay: Seven Lies review - can big-money debut match the hype? |

reviews, news & interviews
Elizabeth Kay: Seven Lies review - can big-money debut match the hype?
Elizabeth Kay: Seven Lies review - can big-money debut match the hype?
Editor turned writer explores toxic friendship in confessional domestic noir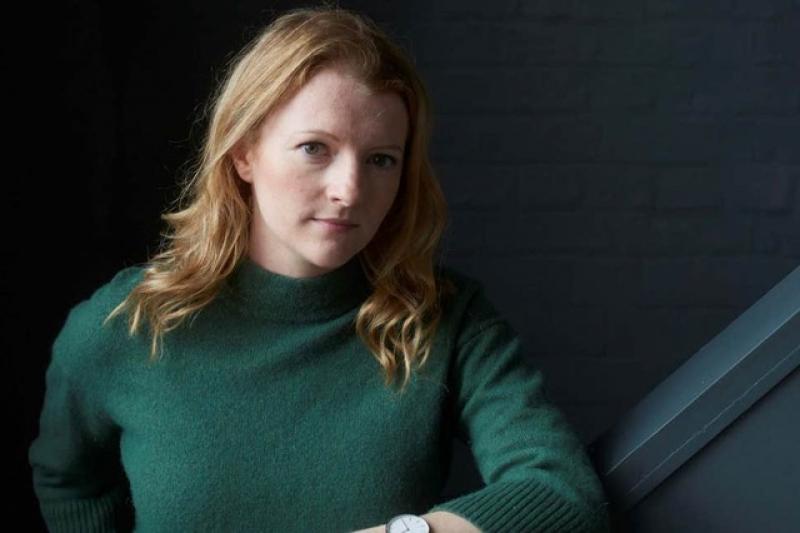 From editing to writing: Elizabeth Kay, author of 'Seven Lies'
Seven Lies is the debut novel of Elizabeth Kay, who under another name works as a commissioning editor in publishing. For how long will she stay in her day job when her pseudonymous moonlighting has already reaped vast rewards? Her thriller emerges to a drumroll.
It has been sold to 25 territories,
The Bookseller
reports a seven-figure deal, while the TV rights attracted multiple bidders, and there are already plenty of plaudits on Goodreads from influencers vouchsafed advance e-copies.
Meanwhile, according to the blurbs that fill the pages where glowing reviews should sit in the paperback edition, Seven Lies has been endorsed by no fewer than 14 co-practitioners. The whole guild concurs that Kay's portrait of obsessive female friendship grabs you by the lapels and won't let go. There could be a collective noun for such a body of opinion.
The narrator is Jane, who lives alone, works in online sales, and rejoices in a sustaining friendship with Marnie, a YouTube chef whom she met at boarding school aged 13. Now edging towards 30, still seemingly joined at the hip, they make for a classically antithetical pair: Marnie is a fair willowy sylph, Jane is a female version of the short dark mess who troglodytically animates many a Martin Amis novel.
Although this isn't drawn out, perhaps each is linked to the other by the distant relationships with their parents – Marnie's are remote, while Jane's mother has dementia and her father has absconded altogether. The other thing that unites them – and this barely seems like a spoiler as it's fanfared on the dust flap – is that they have both married men who are now dead.
Jane's husband is/was a ghostly pencil sketch called Jonathan who she bumps into on the tube and marries at pace, only for him to be run over after completing the London marathon. It feels like a bathetic death, but its catalytic function is to supply Jane with a cancerous grievance, and introduce an imbalance into her friendship with Marnie. Marnie soon meets and marries an assured city caricature called Charles whom Jane detests. Eventually he gives her a concrete motive - if, that is, she is to be believed. His death, which doesn't arrive till page 165, has a similar aroma of contrivance.
In Jane's jealous hatred of Charles, Seven Lies is at its most convincing. But with him gone, and with two twentysomething widows on its hands, the plot must look for fresh distractions. The anorexia of Jane's sister Emma is shunted to the fore. The mother with dementia, during a visit from Jane, has a scary moment of Cassandra-like lucidity. A true-crime blogger posts sensationalist theories about Charles's death which trample somewhat upon the libel laws. Frustratingly, these tangential melodramas are left to dangle flabbily rather than serve the plot's wider scheme, which is to supply Jane with a new rival.
The oddest mystery in this domestic noir is that the two bosom friends seem to have nothing fundamental in common. Jane doesn't invite Marnie to her wedding, and withholds news of a personal trauma which, like an impotent ace of trumps, is played too late. Indeed Marnie (named after Hitchcock's disturbed heroine?) barely exists except as an object of Jane's toxic neediness. "They tell each other everything except the truth," it says on the jacket. This is itself a marketing fib. In fact Marnie is a blanched and blameless paragon while all the eponymous untruths emanate from Jane, each compounding the harm done by the last. By halfway through she has become a noisome, deranged companion who collars you and cajoles you – or the mystery listener she is addressing – to respond while you wish you might back warily away.
If the plot divides itself into seven, Jane dispenses information in triplicate. Here she is on her feelings for Marnie: "I loved her completely, unconditionally, without question." Jane's bedroom "felt like a familiar space, a familiar mess, a familiar smell". She imagines Marnie sharing things with Charles: "a bed, a suitcase, her secrets". When she reports that Charles has groped her the incident is "deemed insubstantial, unimportant, in no way noteworthy". The dead Jonathan "is there in every future, in every hope, in every dream", she tells herself "to be happy, to be brave, to be unafraid" and imagines herself "surrounded by people who love you, who need you, who choose you".
There's a lot more of this unedited pulse of triple-decker tautologies. It becomes a narcotising drumbeat, a monotonous rumble of hattricks, a Chinese water torture. Other readers may well feel better pleasured by the climactic twist. After all, and in the end, can 14 thriller writers and a million quid advance be wrong?
Seven Lies by Elizabeth Kay (Sphere, £12.99)