We Made It: Jonathan Thomas, Maker |

reviews, news & interviews
We Made It: Jonathan Thomas, Maker
We Made It: Jonathan Thomas, Maker
The designer maker on the future of furniture and working with Thomas Heatherwick
Thomas installing 'Pencils Work In Space' for a London branding agency
Jonathan Thomas helped set up Thomas Heatherwick Studios, having met the man behind the Olympic Cauldron, new double-decker bus and potentially the controversial new Garden Bridge at university. Along the way, Thomas left to form Make Ltd and now Maker. He mixes modern materials and techniques with traditional craftsmanship to create bespoke and handmade furniture and installations.
SIMON MUNK: What attracted you to making things with your hands?
JONATHAN THOMAS: I grew up on a farm where if something broke you fixed it, or if there was something you needed, you made it. I was surrounded by tools, so learning vocational skills was everyday. I've only ever known making things for a living so it's difficult to compare with working in an office. For me, making well-designed objects is the perfect head and hands occupation.
How did you end up starting with Thomas Heatherwick?
We were on the same course at Manchester but in different years. Thomas' girlfriend at the time commissioned me to make him a ring for his birthday. During making it I set my hair on fire and dropped the gas torch on the ring and melted it. Thomas still loved the ring and asked me to help him on a project making a building and we've been friends ever since.
Your initial focus was on larger-scale "event" creations. And using a wide variety of materials. Why?
We just worked on what came through the door, they happened to be relatively high profile projects because of Thomas' emerging reputation. We made lots of different pieces at a variety of scales from domestic furniture pieces to very public installations. We were establishing a studio and were young and foolish, we jumped in head first. There were lots of scrapes but it was the best of times professionally. The Harvey Nichols' Autumn Intrusion installation was what really cemented reputations and won accolades, but my favourite projects were the ones made onsite at The Cass Sculpture Foundation in Sussex.
Over time, your focus seems to have shifted – you're now working more intimately and with more traditional materials – wood, cloth etc. Why?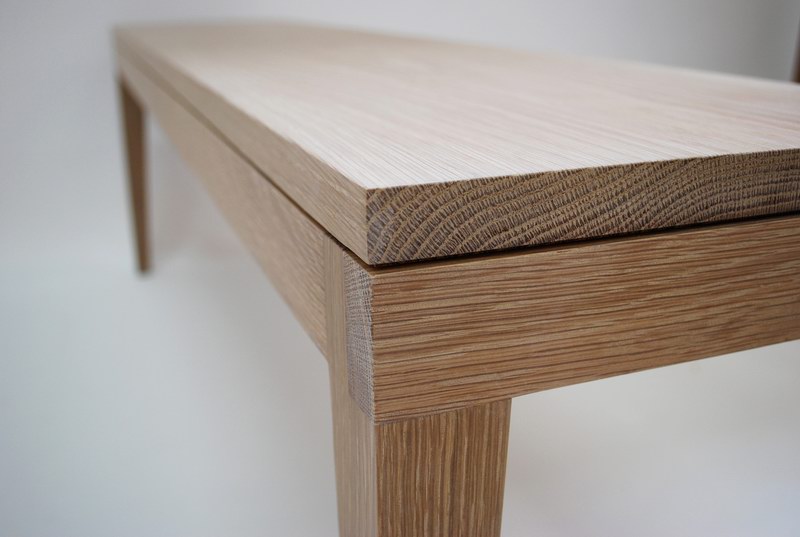 As a designer matures, I think it's natural to specialise further. Sometimes the large-scale projects become so absorbing that it squeezes out other aspects of life and now I'm older and some might say wiser, I like the control I have over my workload at furniture scale. I've also done a number of incredible projects in amazing locations so keeping things fresh and moving on feels right. I do know Thomas has just designed a turban for a circus so he still keeps his hand in at a smaller scale and it will always be interesting. I bumped into him and Bjarke Ingles at dinner discussing Google's HQ. I know it will be fantastic but I'm just not buzzed by that kind of challenge anymore.
You're also someone very embedded in your community. In what ways does community relate to your work?
I love where we live and Walthamstow seems to be very popular right now but it hasn't always been the case. We moved there because we could afford it. Over time we have realised it has a rich heritage and the connection with the Arts & Crafts movement. I work for clients all over the country, but Walthamstow clients get a little more local love. I want to live in an interesting connected community, so I believe in making a contribution to local projects and organisations which provide services and benefit to others in that community.
How do you relate to using technology compared to more traditional crafts?
Computers are just another tool you learn to select for the appropriate task. I love that you can use water to cut granite with CAD but largely I find the computer-made objects soulless. I appreciate the technology behind being able to create a replacement human heart valve but do we need another cute plastic octopi? No. There are interesting things being done out there, but I warm to the softness of human touch on objects.
What are you most proud of? And what are you looking forward to doing next?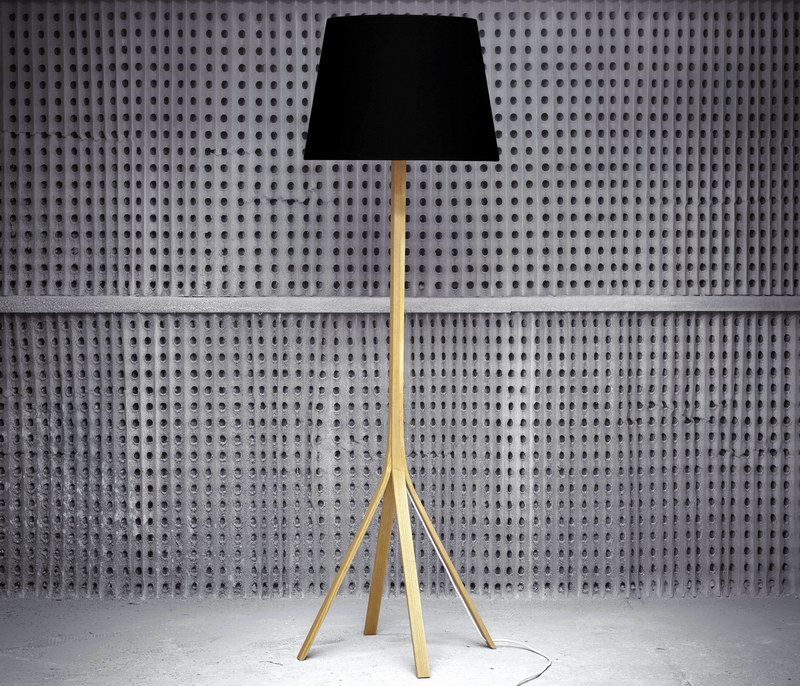 My latest floor-standing light, 4x1, is a simple piece of lighting furniture but it's the culmination of seven years of work and represents a future direction for my work. Stylish, well crafted, modern furniture that aims to rise above fashions. If this leads to larger editions then I welcome that – but I can't see a move into mass-market products in my future unless someone like Lego came knocking.
Who are your key influences – in life, craft and design?
I've been influenced a little by everyone I've worked closely with, good and bad. The work I admire constantly gets added to and there's a long list. Tom Friedman, Ben Nicholson, Nathalie De Level, Tom Dixon. You'd have to go a long way to find better furniture or a company than Benchmark. The bastards.
Working with your hands, things must go wrong – is that a good thing?
You learn when things go wrong – it's a dynamic you're constantly balancing. I've been making bespoke pieces of furniture for nearly 25 years and specialising in it for ten years. Something makes me feel like a novice every day. It's great.
Where does "craft" go next? With 3D printing etc. will people still work with their hands?
Trends dictate that "craft" comes in and out of people's mindset. Currently it seems everything has an "artisan" label and the commercial hijack sticks in the craw. I do think it's important that people are properly educated about the real costs of creating hand-made things. It's special and our Western society is fed a diet of value equals low cost, and I think this is fundamentally misguided. That we can ship a table manufactured on the other side of the world for less than it being made at the end of your road is unsustainable. Where do I go next personally? In ten years, hopefully I'll be changing my company name to Maker & Daughters...
I warm to the softness of human touch on objects...
Explore topics
Share this article