The Art of Illusion, Hampstead Theatre review - a hit from Paris conjures up strange-but-true stories |

reviews, news & interviews
The Art of Illusion, Hampstead Theatre review - a hit from Paris conjures up strange-but-true stories
The Art of Illusion, Hampstead Theatre review - a hit from Paris conjures up strange-but-true stories
A cast with an infectious gift for fun give this French confection a touch of stage magic
Saturday, 14 January 2023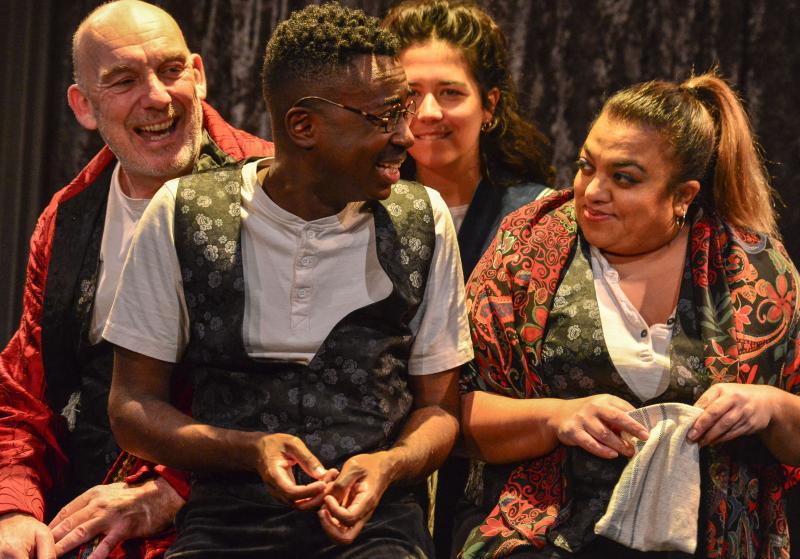 Sleight of hand experts Martin Hyder, Kwaku Mills, Norah Lopez Holden and Rina Fatania
First came Yasmina Reza's 1994 long-runner Art; now another French hit, The Art of Illusion, has arrived after eight years in Paris. The two pieces couldn't be more different: the former is a chatty spat between three sophisticated male friends (would producers use gender-fluid casting these days?); the new arrival, a larky, boisterous ensemble piece that plays with the theme of illusion and how much it contributes to what we have come to call "magic".
Thematically it's stretched a little thin at times, but as a performance it's a tonic. Its writer, Alexis Michalik, juggles three different historical eras at once, sometimes two simultaneously. This requires a versatile cast of six to play multiple roles, some gender-flipped, typically signalled by a minor costume change – a hat, a skirt – or switch of accents. Before the action even begins, the audience have to decide whether the staff preparing the space are really staff. These are unusually flirty workers, who coyly peep through curtains and admonish the audience with knowing smiles. One, armed with a big broom (Rina Fatania, a force of nature who is excellent in all her roles), pretends to be a danger to the front row's feet.
This warm, teasing rapport between cast and audience is built on throughout, as if we are at a cabaret where the aim is to have maximum fun. Audience participation isn't called on, but you sense there would have been a rush if it had been. Running the show onstage is a sort-of MC (Martin Hyder), who weaves his way through the plots, as ageless as a vampire. "I am the spirit of entertainment," he announces in one of his incarnations. Inventively running the show in a bigger sense is director Tom Jackson Greaves, working to a translation by Waleed Akhtar.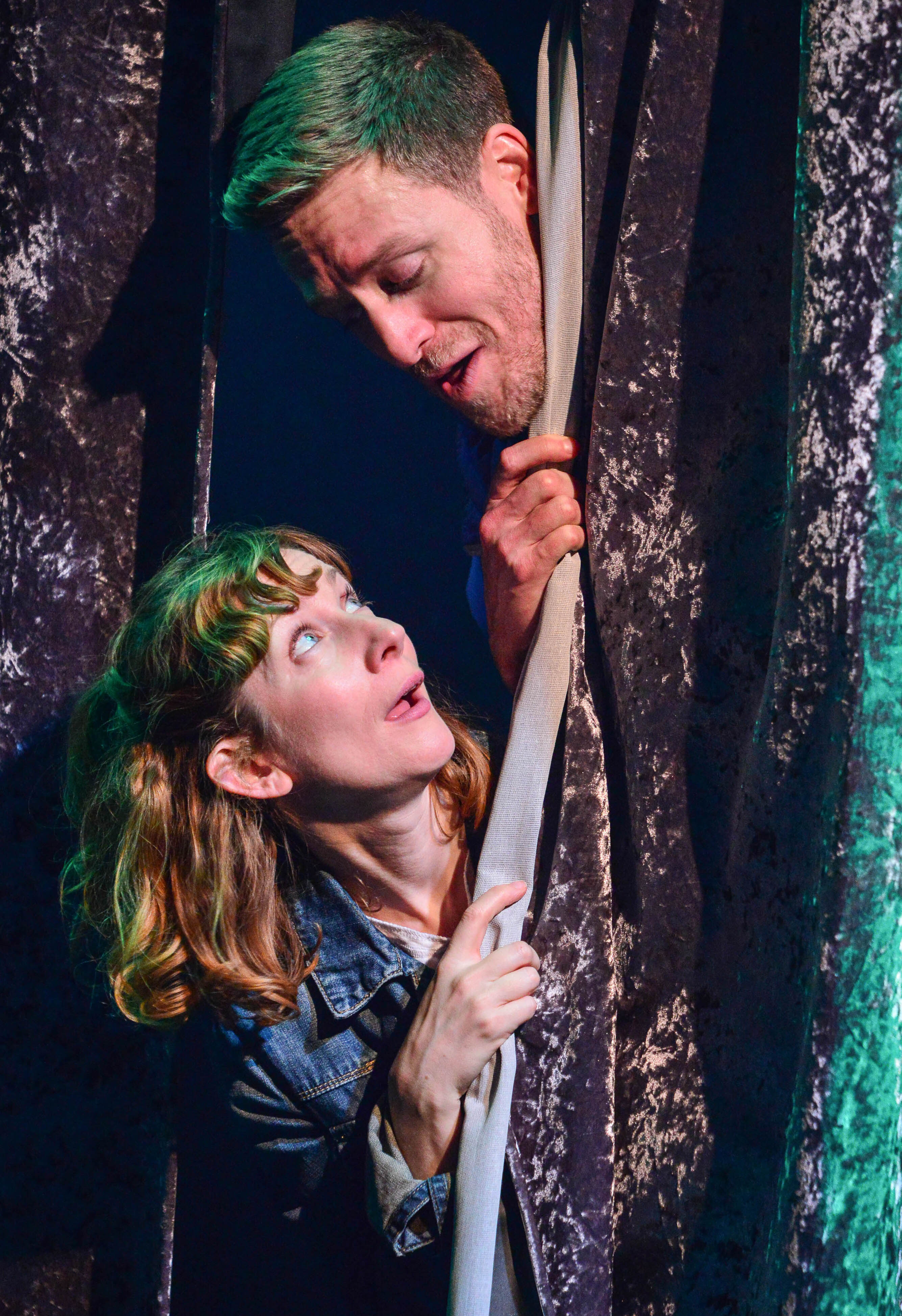 But two of the characters here are real historical figures from the 19th century. First up is the illusionist Jean Robert-Houdin (Kwaku Mills), born in 1805. He started out as a watchmaker but combined his mechanical skills with his love of leger de main and diversified into making automata, including a chess-playing Turk who never lost a game. The cast re-enact the story behind this trick, which involves a trip to Poland in the early 18th century. Houdin would become the model for the modern magician, sporting top hat, black tie and tails as he cheerily cut his assistants in half. (Harry Houdini saluted his influence by adopting his surname.)
The second real figure (played by Norah Lopez Holden) is Georges, the son of a bootmaker, who hankers after a career as a painter and one day stumbles upon the remains of Robert-Houdin's little cellar theatre. There he begins to create his own illusions, to small audiences. But huge success comes later, when he discovers "the perfect illusion" – a way to tell a story that moves.
When suddenly we discover Georges' surname is Méliès, a key piece in this puzzle play falls into place – assuming you are a fan of early cinema in France and his pioneering role in it. Michalik is examining what thrills us in art: why it doesn't matter if it's "just" an illusion.
To add contemporary ballast to the Houdin/Méliès plots, he adds the rather fanciful story of a young couple who meet when he returns her bag to her, retrieved by him from a métro platform. It's 1984, and France are making progress in the Euros, their games heard in bursts on various radios. But how does this couple's story fit in with the other two narratives? Did the woman, April (Bettrys Jones), really lose the bag? Is the man, December (Brian Martin), a bona fide mechanic? When they find a derelict cellar theatre under the bank where April works as a designer of safety deposit boxes (really?), no prizes for guessing whose it is. And that's not the last of the final twists. (Pictured above, Bettrys Jones, Brian Martin)
When the various plot strands meet up for a grand finale, the confected modern one doesn't sit so well with the historical ones. But by this time you will have decided either that this is 100 minutes of Gallic whimsy, or, more likely, as most people there did, that you have had a fast-moving evening being thoroughly entertained by an impressive cast.