Supersonic Festival 2022, Birmingham review - a hot and heavy weekend in Digbeth |

reviews, news & interviews
Supersonic Festival 2022, Birmingham review - a hot and heavy weekend in Digbeth
Supersonic Festival 2022, Birmingham review - a hot and heavy weekend in Digbeth
A fine post-Covid return for Birmingham's urban festival of the noisy and wilfully obscure
Flowdan emerges out of the fog for the Bug
Last weekend saw the long-awaited, post-Covid return of Birmingham's urban festival of sonic strangeness, and yet again it was a time to wallow in the sounds of previously unknown or vaguely heard about artists, while trying not to melt as temperatures sent mercury levels into orbit.
It may have been a bit of a struggle getting there through the pre-Commonwealth Games roadworks, but as it always is, it was an effort that was well-worth making – with audiences being treated to feral drum and bass, doom metal, twisted folk music and some seriously experimental weirdness, amongst much else.
Friday
Things kicked off during the early evening of Friday but I was initially elsewhere, finally fulfilling a 40-plus-year odyssey to see the Specials in concert in another part of the city. Nevertheless, I did manage to get down to Digbeth, just in time to see drum and bass original Grove hit the stage and get the adrenaline flowing with a fine set of occasionally snarky but always excellent hip-shakers. This included a possible first for the festival with a cover of Girls Aloud's "Sound of the Underground" which saw plenty bouncing around the 7SVN venue, before they brought things to a close with the hysterically funny "Your Boyfriend's Whack".
The stars of Friday evening, however, were the eardrum blasting Bug and former Roll Deep MC, Flowdan – who laid down deep and heavy bass rumblings that were powerful enough to shake more than a few buildings in the area. The set, however, began with Roger Robinson's meditation on the victims of the Grenfell fire disaster, "The Missing", before the icy industrial synths built and built within the thick fog of dry ice, melding together into a chest-shaking ambient drone that took in sounds from the Return to Solaris alternative soundtrack. As the tempo went up a notch, however, Flowdan stepped out of the shadows and let rip with his machine-gun delivery. Taking in such classics of maximum industrial overload as "Dirty", "Pressure" and "Function" as he paced the stage, the audience (which is normally a bit of a stand-and-stare crowd) reacted appropriately as he hyped things up, stripped to the waist while the Bug's echo-heavy dystopian soundtrack pummelled all within earshot. It was a fine start to a weekend of serious musical strangeness.
Saturday
Saturday was the heavy and hairy day of this year's Supersonic and began with a beer in one hand, a samosa in the other and the less-than-gentle apocalyptic sounds of heavy drone duo Nadja. This was more than enough to get the blood flowing and the ears ready for a severe battering. Next up was Norway's slow and heavy Bismuth, but I unfortunately missed them, having been distracted by "heavy metal" Chinese dumplings in the Court Yard. I did, however, manage to catch up with some of Rachel Aggs' unexpected set of electro pop, which was considerably more reminiscent of Arthur Russell's sounds than the rest of the sludgy metal that was the predominant flavour for the day's offerings. Still, it was good to get a bit of variety.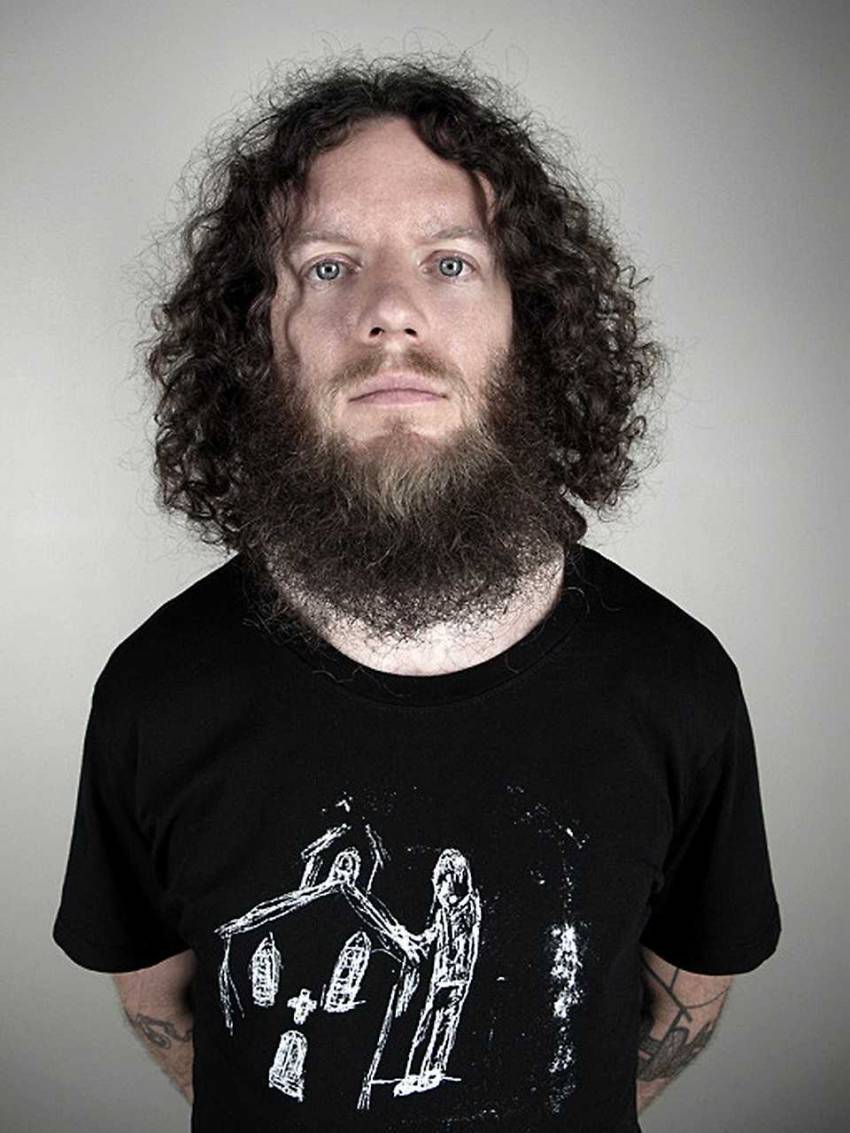 Elsewhere, Oxbow's Eugene Robinson and his new combo Buñuel came on like a sonic wrecking ball with Robinson preaching hellfire and howling like a dog, while Bloody Head let rip with their darkly psychedelic post-punk. The band of the afternoon, however, proved to be a collaboration between Pharaoh Overlord and ex-Isis front man Aaron Turner (pictured left). These guys have history and had previously collaborated on Pharaoh Overlord's adequate but no more album, 6. Live, however, they were a completely different prospect and let loose an amalgam of fierce guitars, electronics and laryngitis-tinged vocals through a haze of dry ice. Their doom disco had something of Death in Vegas' heavier moments about it but strangely didn't really get many bopping about in the heat.
Pharaoh Overlord were followed by Louisiana sludge metallers Thou. I wasn't really in the mood for the sound of someone being fed alive into a meat grinder though, so I went wandering and came across Prncss and her electronic mish-mash of twisted lo-tempo R&B, rave, broken beats and electro-punk in what was a truly invigorating set and the only one to notice the UK's current elephant in the room. In fact, she announced the lively "The Kids Are Alright" with a bullseye of an assessment, "I fucking hate greedy people. Fuck that fat BJ dickhead." Unfortunately, her laptop subsequently crashed about five seconds into "Shells", but Prncss was soon up and running again and giving her audience a good work out.
Saturday's headliners were Old Man Gloom, which saw Aaron Turner resume his day job at the front of the stage to let loose a fierce and relentless pummelling noise, which was also surprisingly melodic at times. Grinding riffs and a muscular brutality that combined into a howling vortex of swirling sludge metal were the order of the day, though. This sent plenty in the audience into some kind of religious trance, with a group of blokes who looked like Cooter (the car mechanic from the original Dukes of Hazzard TV series) pumping out the sermons; it was a fine culmination of Day Two.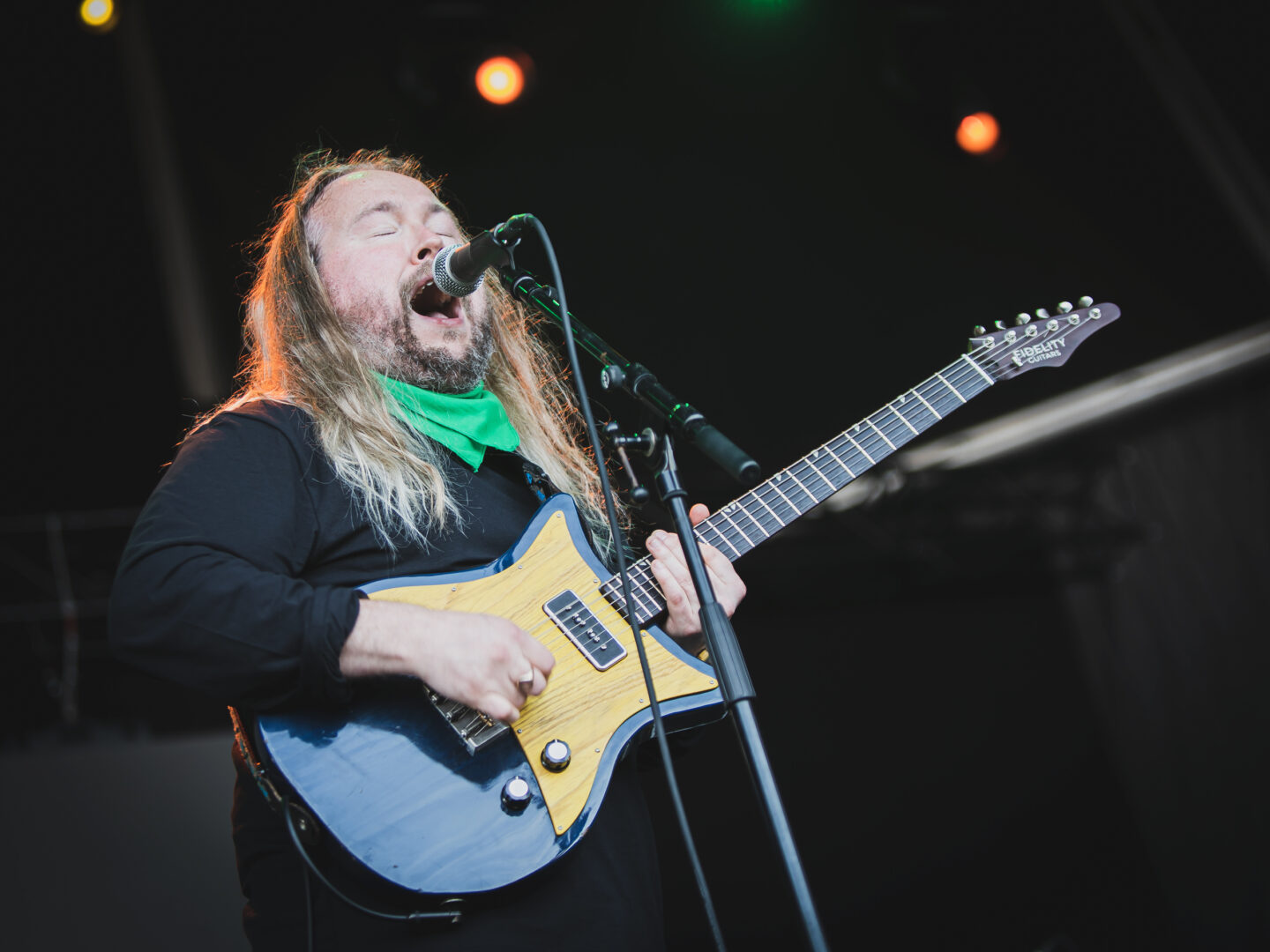 Sunday
Sunday was generally significantly less punishing on the ear drums than things had been for the first two days at Supersonic and we were eased into the day by the uplifting, atmospheric dream pop of AA Williams and her band. A blue and pink dry ice enveloped the stage, as her ethereal tunes brought a haunting yet delicate melancholy to the proceedings and they were just the thing to accompany the first beer of the day.
From there, the sounds of J Zunz and later Farida Amadou and Paul Purgas were of a harsh electronic dystopia that was more suited to cold cellars than blazing sunshine. I, therefore, made a break for the Court Yard area for some more fine food and to listen to the Shovel Dance Collective's Singing Circle. Sea shanties, drones and revolutionary folk music from Merrie England were on offer. This included a 19th century ditty about killing a policeman and proved to be a very pleasant accompaniment to a fine bean burger washed down with more beer.
As the evening progressed, Jerusalem in My Heart's immersive, multi-media performance was mesmerising, with Radwan Ghazi Moumneh suddenly skipping tempos and even genres as he joined the dots between Arabic music and electronic weirdery through esoteric projections of Middle Eastern life. Last up for this year's Supersonic, however, was festival veteran Richard Dawson (pictured above), who was backed by Circle. Pulling predominantly from their 2021 collaborative album Henki, they never truly emerged from a thick fog of dry ice, while belting out their tunes like a re-energised Hawkwind. The diminutive Dawson amusingly gave off an air of Spinal Tap's Derek Smalls as they laid into "Cooksonia", "Silphium" and "Lily"", giving the tunes a distinctly cosmic jazz rock flavour. In fact, all that was missing was their own Stacia. The band did, however, finish their set with a fantastic, extended take on Martha and the Muffins' "Echo Beach", which had the audience bellowing along at top volume. It was a fine conclusion to another fine festival from the Supersonic crew.

Audiences were treated to feral drum and bass, doom metal, twisted folk music and some seriously experimental weirdness, amongst much else
rating
Explore topics
Share this article