Men review - mythic misogyny |

reviews, news & interviews
Men review - mythic misogyny
Men review - mythic misogyny
Alex Garland's mournful horror finds masculinity adrift in Old Weird England
In the night garden: Harper (Jessie Buckley) gets lost
This maggoty English pastoral blurs into folk- and body-horror, as Alex Garland dissects a relationship's mournful aftermath, and sends toxic masculinity into toxic shock.
Harper (Jessie Buckley) rents a grand Cotswold cottage in the grounds of bumbling, benign aristo Geoffrey (Rory Kinnear, pictured bottom with Buckley), seeking to put her marriage's brutal end behind her. It still haunts her in broken flashback: facing James (Pappa Essiedu, picture below with Buckley) in a sunset-red flat as their marriage viciously unravels. Essiedu's soulfully demonic James is unable to understand why he can't possess her love, or comprehend her separateness. So he punches her across the room, before subsequent violence that's far worse.
Harper bites an apple from a tree as she enters her West Country Eden, in a film mulched in myth. Walking in the woods, she breathes easy and free. Then the rich green becomes hazy, hallucinatory, dandelion seeds blowing like a Sandman's motes, and at the end of an underpass fit for trolls, a male figure unfolds and pursues her. This scarified, naked male grows into the Green Man (Kinnear), a rustic fertility god also found set in the nearby church's stone font, flanked by a medieval, vulva-clutching female Sheela-na-gig.
Garland roots the creeping weirdness in concrete, objective reality, as Harper suffers misogyny from an unctuous vicar, indifferent policeman and spiteful child, with Kinnear as literally everyman. This becomes comic as pub landlord Rory serves PC Rory. But he makes them distinct masculine manifestations, materialising like convincing nightmares, or symbolic cards in a pack.
The final reel sees Garland push into a realm of ritual and metaphor, where a climactic sequence of multiple births becomes a sustained spectacle, David Simpson's effects recalling Rick Baker and Rob Bottin's visceral set-pieces in An American Werewolf in London, The Thing and Videodrome, as vaginal slits sprout and dilate, and multiple Rorys scream in pain. These male births show masculinity unmanned, and immersed in female experience.
Images and ideas here linger and cohere after viewing, as Garland pursues an exalted, visionary state too rarely attempted in British cinema. It is, though, fumbled in execution, the true fever dream hovering at the edge of the more grounded, early sylvan scenes not taking hold. Slow-motion is distracting, not dreamy, and only the glistening, protracted gore attains its own gripping logic. We see but don't feel extraordinary things.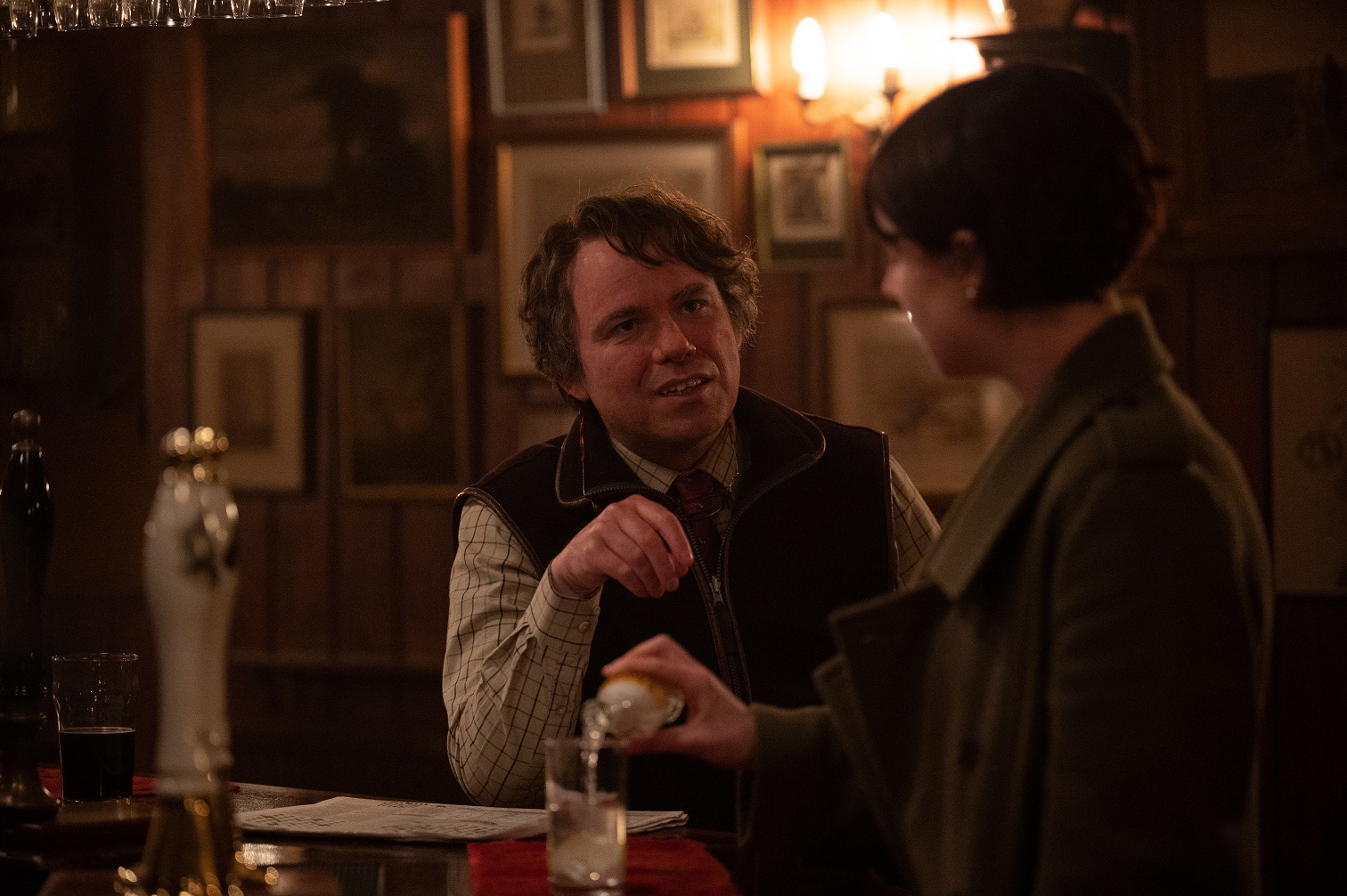 Jessie Buckley's nuanced performance is a surer thread, from smiling accommodation with men into a steelier, ritualistic assertion of self. The men, meanwhile, become pitiful, and finally survivable. Geoffrey and James are in their different ways victims of masculine norms, one struggling to be decent, the other doomed.
There are elements of these concerns in Garland's directorial debut, Ex Machina (2014), where Oscar Isaac's tech alpha male played god with Alicia Vikander's artificial, eroticised female. This horror film of timely and strange ideas continues his fascinating course, venturing ever further from his phenomenal, abandoned success as a novelist with The Beach. Garland grew up amongst scientists, and tests film notions to breaking point, finding value even when they fail.