Lovecraft Country, Sky Atlantic review - Misha Green, Jordan Peele and JJ Abrams take us on horror-driven road trip |

reviews, news & interviews
Lovecraft Country, Sky Atlantic review - Misha Green, Jordan Peele and JJ Abrams take us on horror-driven road trip
Lovecraft Country, Sky Atlantic review - Misha Green, Jordan Peele and JJ Abrams take us on horror-driven road trip
A timely, pulpy delight full of supernatural and all too real terrors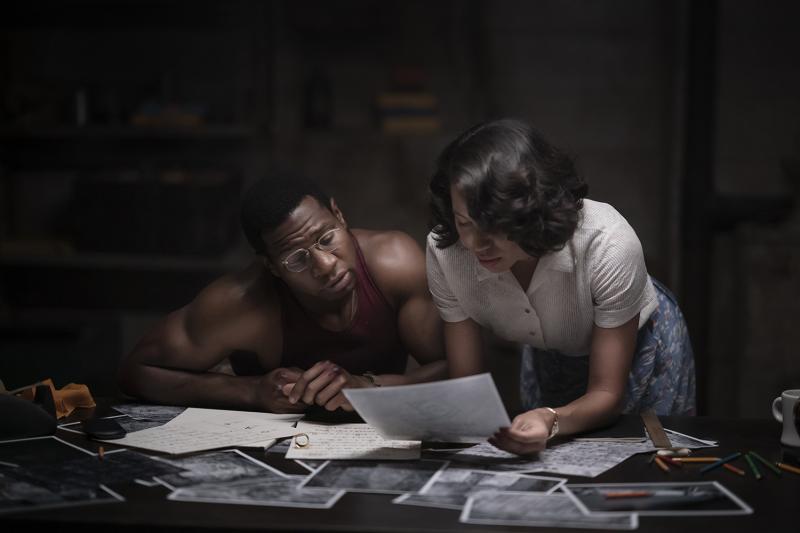 Jonathan Majors as Atticus Freeman, Jurnee Smollett-Bell as Leti Lewis
The timing couldn't be more perfect for a series like Lovecraft Country (Sky Atlantic) in the wake of the Black Lives Matter movement.
Here we have a spectacular show in which
fantasy
,
horror
and America's
racist
legacy collide with remarkable results.
Adapted from the 2016 novel by Matt Ruff, it depicts the journey of a black family in Jim Crow-era America. Across 10 episodes, they must not only survive encounters with supernatural monsters straight from the work of the father of Cosmic Horror, HP Lovecraft, but also contend with real monsters, like racist cops in sundown towns, segregation and the daily threat of violence.
It probably comes as no surprise that one of the show's producers is Get Out and Us director Jordan Peele, whose films have cut to the quick of the racial tensions in the US today. Joining him as a producer is JJ Abrams with Misha Green (Underground) taking on directing and writing duties. It's a heady trio of talent and the results speak for themselves.
The opening episode, "Sundown", began with Atticus Freeman (Jonathan Majors), a young veteran fresh back from the Korean War. Atticus explains to a fellow traveller why he loves the work of Edgar Rice Burroughs even though Burroughs fought on the Confederate side in the American Civil War. "Stories are like people, loving them doesn't mean they're perfect. You just try to cherish them, overlook their flaws," Atticus says.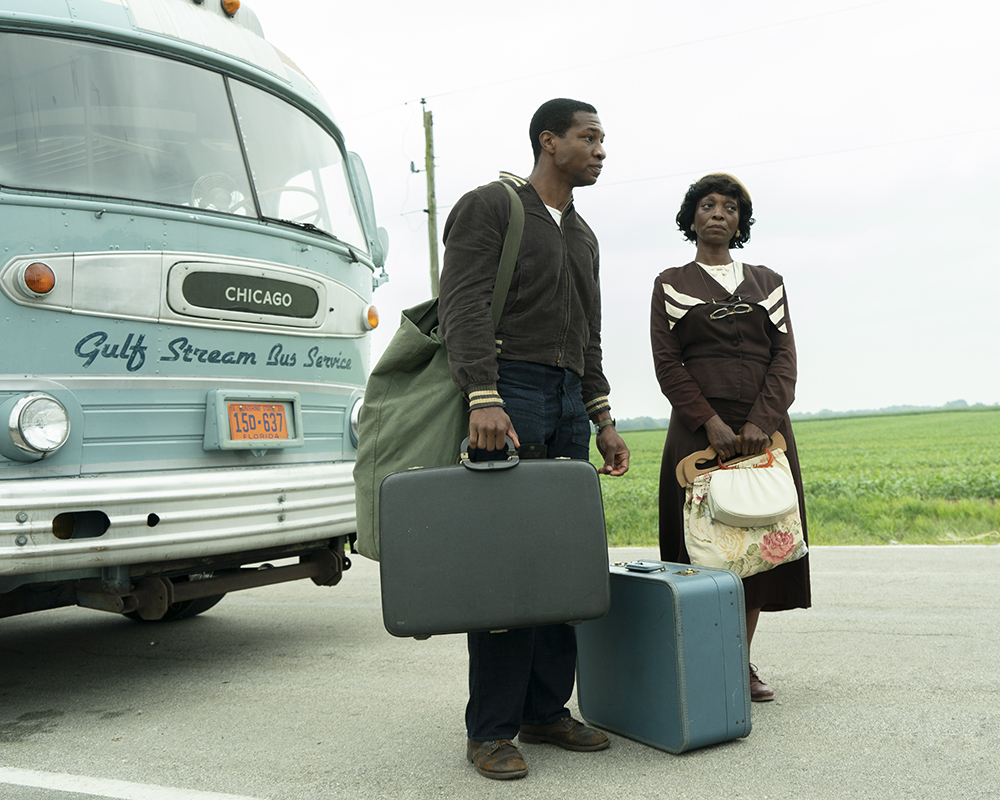 He might as well be talking about HP Lovecraft, the namesake of the series. As much as Lovecraft is cherished by genre fans, he was a notorious xenophobe. The ongoing debates about Lovecraft still run rampant, but the show quickly takes ownership of this and puts its stake in the ground. The show takes what Lovecraft created and builds on it, while deconstructing the author's misguided racist belief structure.
Green and Co have created a pulpy delight, mixing moments of Lynchian body horror with Spielbergian adventure. The tone is reminiscent of Josh Whedon's Buffy, but expertly exploited to expose the horrors of white supremacy. Comparisons will be made to last year's Watchmen, but tonally they couldn't be more different, even if they explore similar territory. Each episode has a contained narrative that touches on the overall story arc of the season, surrounding a secret order of magicians known as the "Sons of Adam". Like Fringe, which stumbled in its first season, here there's a sense that there are greater things to come, given time.
Green draws of on a kaleidoscopic range of black pop culture references, including Black Panther, Beyonce's Lemonade, and a squirm-inducing scene involving a stiletto shoe, soundtracked with Cardi B's Bodak Yellow. The lyric "bloody shoes" will never feel the same again.
Blending the contemporary with the past, Green takes her narrative beyond its 1950s setting, creating a patchwork across time, celebrating black culture down through history, utilising work from James Baldwin, Ntozake Shange, Gil Scott-Heron and Leiomy Maldonado. The overall effect, like that of Hamilton, sees Lovecraft Country celebrate blackness whilst rewriting the Black American narrative. It builds a new mythology that demonstrates Black Americans' contribution to US history, at the same time deconstructing the narrative imposed upon it by a white culture which has sought to forget or excuse its racist past.
Lovecraft Country couldn't have come at a better time, showing that the American Dream was always a nightmare. It's a chilling, often terrifying, series that's so good you'll want to binge-watch every episode and then start again.
It's a spectacular show in which fantasy horror and America's racist legacy collide with remarkable results
rating
Share this article