DVD/Blu-ray: Legend of the Witches & Secret Rites |

reviews, news & interviews
DVD/Blu-ray: Legend of the Witches & Secret Rites
DVD/Blu-ray: Legend of the Witches & Secret Rites
Modish early '70s documentaries about Wicca were aimed at the dirty mac brigade
'Secret Rites': Wicca high priest Alex Sanders, centre
The British Film Institute's excellent Flipside strand resurrects neglected or marginalised UK movies, many of them reflecting the social flux of the 1960s and 1970s.
Malcolm Leigh's
Legend of the Witches
(1970, 85 mins) and Derek Ford's
Secret Rites
(1971, 47 mins), which are paired in the latest Flipside release, capitalised not so much on the emergence of Wicca – legalised by 1951's repeal of the Witchcraft Act and endorsed by counterculturalism – as on the tabloids' sensationalising of the occult.
Legend of the Witches is a partially dramatised documentary that uses arty black-and-white cinematography as it recounts a history of witchcraft, beginning with the druidic worship of the sun and the moon and stressing how Christianity adopted pagan temples and rites. Members of the Wicca high priest Alex Sanders's coven enact a rural initiation – which starts with a beautiful naked girl coaxing a blindfolded naked man through a rugged terrain – and a black mass. The best sequence is an eerie visit to the Museum of Witchcraft (still open) in Boscastle, Cornwall.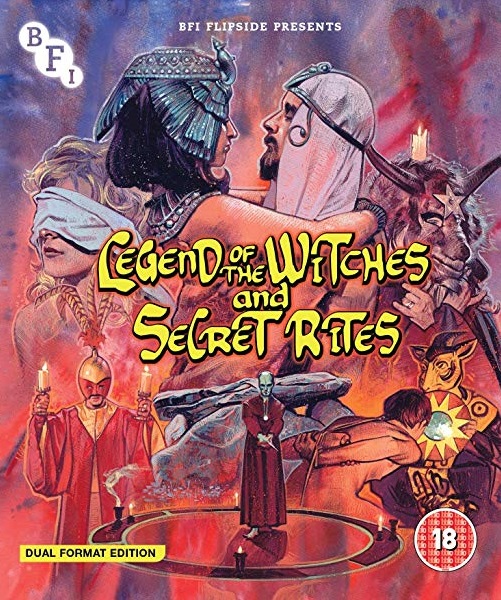 Secret Rites is a faux docudrama that presents Wicca as an alternative lifestyle choice. It sends a pretty young hairdresser (played, as herself, by actress-model Penny Beeching, who appeared in Up Pompeii! and The Morecambe & Wise Show) on a tube train to seek initiation, along with one "Bryan", in Sanders's Notting Hill coven. The founder of Alexandrian Wicca, which emphasises ceremonial magic and incorporates qabalist elements, Sanders (1926-1988) was the pre-eminent British occultist of the time and a publicity seeker. Resembling a bald Peter O'Toole, he lies on top of the naked Penny to complete her initiation and looks directly at the camera as he solemnly explains different rites.

Mostly shot in a studio, its single set's walls luridly bathed in lilac and deep pink, the movie suggests a knockdown version of one of Roger Corman's Edgar Allan Poe adaptations or a Hammer horror entry. The identity of The Spindle, the mystery band which provides the churning Hammond organ-heavy soundtrack, is the subject of an investigative essay by the music critic Rob Young in the disc's illustrated booklet.
The stern narrator of Legend of the Witches and his excited counterpart on Secret Rites, both men, scarcely allay the fact that these films partake of the same sexual exploitation inherent in some occult practices, which Sanders is at pains to defuse in Secret Rites's prologue. For long stretches, both films ogle the naked bodies of attractive young female coven members (pictured below) – their male equivalents were apparently chosen for their beards rather than their physiques. Flipside founders and curators William Fowler and Vic Pratt speculate on their Secret Rites audio commentary that Ford, who had turned to exploitation cinema after working in television, cast porn actors alongside initiated witches in the film.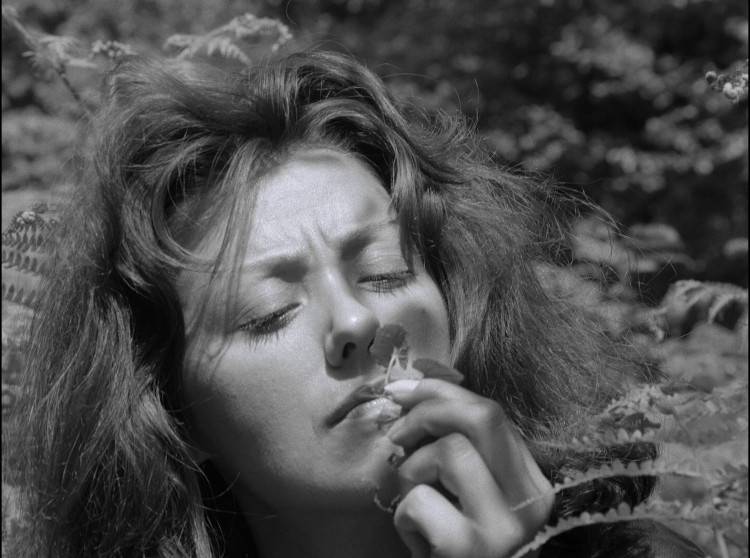 The supplemental shorts are no less valuable cultural artefacts than the main features. They include journalist Dan Farson's all-too-brief 1957 TV interviews with Gerald Gardner (1884-1964), the founder of Wicca, and the witch-cult theorist and anthropologist Margaret Murray (1863-1963). The Witch's Fiddle (1924) is an eldritch silent in which a conically-hatted crone gives a magical violin to a strolling musician who had assisted her. The Judgement of Albion (1986), a portentous call to anti-capitalism that uses Blakeian imagery, was directed by Robert Wynne-Simmons (screenwriter of the folk horror classic The Blood on Satan's Claw). Getting It Straight in Notting Hill Gate (1970), which documents counter-cultural activity and social inequality in Notting Hill, includes an interview with Caroline Coon, the artist and founder of the legal aid agency Release, and a rehearsal by local psychedelic-prog band Quintessence.