American Woman review - leading lady Sienna Miller moves up a gear |

reviews, news & interviews
American Woman review - leading lady Sienna Miller moves up a gear
American Woman review - leading lady Sienna Miller moves up a gear
Jake Scott's blue collar drama explores the ties that bind
Wednesday, 09 October 2019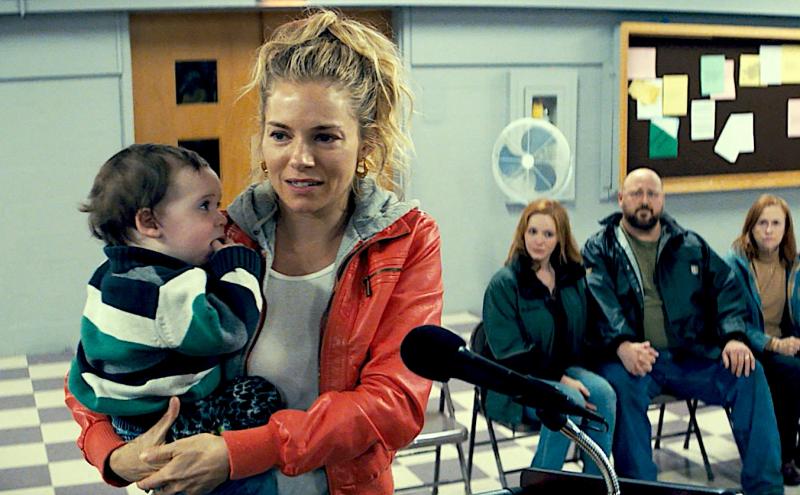 Struggling: Sienna Miller as Deb
Sienna Miller's career has been short on leading roles, though she excelled in the TV drama The Girl and has notched up some memorable supporting roles. However, if there's any justice, her commanding and deeply-felt performance in American Woman should move her career up a gear.
She plays Deb, a single mother in blue-collar Pennsylvania struggling to pay the bills by working as a waitress, while bringing up her teenage daughter Bridget (Sky Ferreira). Her relationship with a married man gives her nothing except lurid sexual gratification and horrifies her deeply religious mother (Amy Madigan), though despite bouts of friction Deb can generally rely on backup from her sister Katherine (Christina Hendricks) and her slobby but solid-as-a-rock husband Terry (Will Sasso). If this movie was a Springsteen song, it would be "The Ties That Bind". Deb knows there's more to life, but she's desperate to find out how to get it.
Directed by Jake Scott (son of Ridley) from a bruisingly gritty screenplay by Brad Ingelsby, American Woman is a slice of life which avoids tying itself to a prescriptive plot, but rather gives us a window allowing us to see how Deb's life develops over a decade or more. Sometimes she makes trade-offs which don't work, like marrying a jealous, controlling husband (Pat Healy's brutish Ray) to provide some financial stability in her life, then later she tumbles happily and unexpectedly into a much healthier partnership with the loving but flawed Chris (Aaron Paul, pictured above). The way Miller depicts Deb's delighted blossoming is a sight for sore eyes.
But looming over the narrative is the unsolved mystery of her daughter's sudden disappearance when she goes for a night out but never returns. She leaves behind a nagging emptiness which threatens to undermine all Deb's efforts to remake her life and emerge into the daylight. Intrinsic to the narrative's development is Deb's relationship with Jesse, Bridget's young son for whom she unhesitatingly steps in as a mother-figure – the way that both mother and daughter have had their lives circumscribed by teenaged motherhood lends Ingelsby's screenplay much of its resonance.
The extended time-frame and the major changes Deb goes through mean that Scott is making a string of taxing demands on his leading lady, but it's a revelation to see the way Miller is always up to the task. At first you might take her for a mere casualty or victim, but she's able to call on steely reserves of strength and character. Does a new Sienna Miller begin here?