Judith, Royal Festival Hall review - a musical curiosity gets a rare airing |

reviews, news & interviews
Judith, Royal Festival Hall review - a musical curiosity gets a rare airing
Judith, Royal Festival Hall review - a musical curiosity gets a rare airing
Plenty of smoke but no musical fire in Parry's Biblical oratorio
Hubert Parry: musical king of England's green and pleasant land
If Gilbert and Sullivan did the Bible it would sound a lot like Hubert Parry's Judith. Premiered in 1888 and last heard in London a year later, the oratorio – whose principal claim to fame is as the original home of tearjerker hymn tune Repton, better known as "Dear Lord and Father of Mankind – has been lovingly restored to life by conductor William Vann and the English Song Festival, who will record it with Chandos later this year.
Fire and lashings of Old Testament brimstone all come tied up in a hearty musical bow. The setting may be Judah but the bucolic clarinets and horns are pure Albion. There are vengeful gods, pitiful innocents and a scheming seductress, as well as some heavy-duty brass and one really fabulous tune – it's enough to make you want to affect sideburns and a smoking jacket and start colonising something.
Music that sounds like nothing so much as the school song of a minor public school
Vann's enthusiasm for the piece is obvious. His sensitive direction drew tremendous energy from the Crouch End Festival Chorus who put many of the London's orchestral choruses to shame with the precision and musicality of their singing. Every word (and what words they are – verses that aren't afraid to tackle everything from murder to child-sacrifice with a tidy rhyme and a jaunty rhythm) was crisply articulated, plenty of crunchy consonants supplementing the musical drama. A really outstanding children's chorus made a cameo appearance as sacrificial victims, with a fearless and impressively poised solo from Lydia South (if any director is looking for a Flora for a forthcoming Turn of the Screw, they should look no further).
But a small-scale London Mozart Players (a full set of wind and brass balanced by only a handful of strings – four cellos, two basses) could scarcely offer the generously padded orchestral cushion the piece really demands. Lashings of violins are surely to this music as the gilded jewellery and diaphanous draperies are to the cinematic Biblical epics of the next generation. As it was, things felt a little thin, especially in an only moderately-full Royal Festival Hall (surely the Queen Elizabeth Hall would have been a better fit?).
The score is long-winded and meandering, not helped by text (Parry's own) that tends to meditate and contemplate where it should enact, stubbornly refusing to get to the point. A story with Judith's sensational seduction and subsequent beheading of the invading Assyrian general Holofernes at its heart shouldn't lack for excitement, but when that seduction takes place without so much as a flash of ankle, and childish deaths are anticipated and lamented in music that sounds like nothing so much as the school song of a minor public school, it's hard to keep the faith.
Vann (pictured above) has gathered an impressive quartet of soloists for the project, though not all seemed entirely at ease here. Toby Spence's Manasseh started querulous rather than kingly, coming in and out of focus vocally. The role of his queen Meshullemeth, who gets the famous tune here as a solo aria, wonderfully embellished latterly with the a capella children's chorus, sits a little low for mezzo Kathryn Rudge (pictured below), creating strain where it should wallow and swell, though the trio for Manasseh, Meshullemeth and Judith was a delight.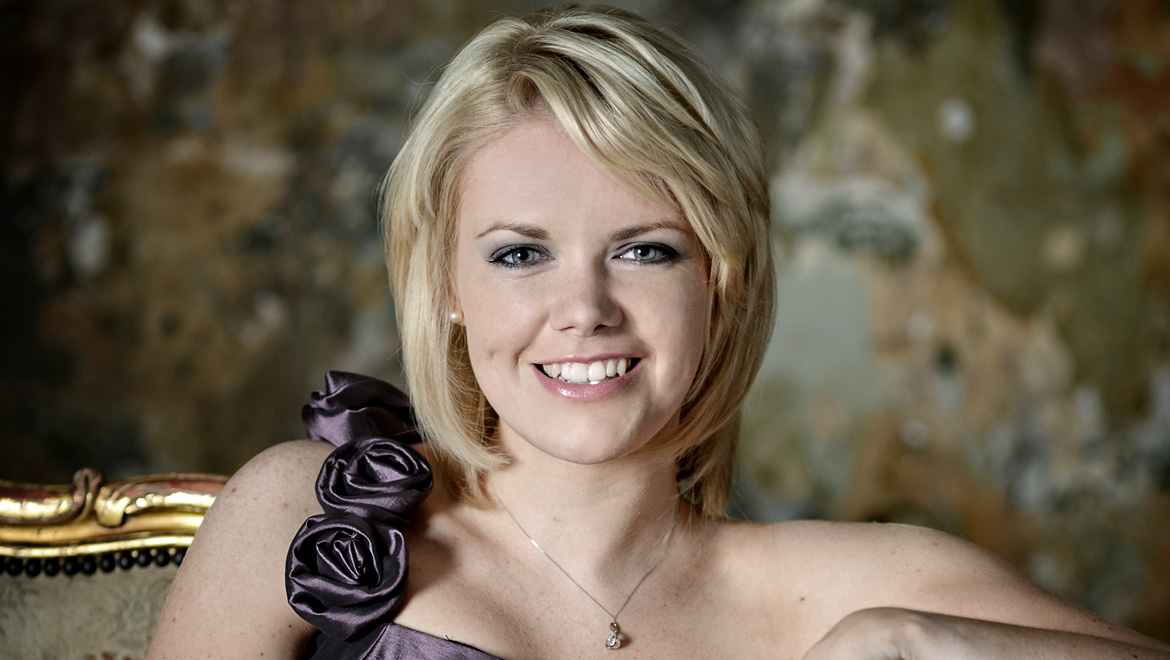 Sarah Fox is a radiant Judith, tempering angelic purity with a healthy dose of practical earthiness, with Henry Waddington a luxury in the supporting role of Moloch's High Priest. It's all very genial, very splendid, but no rival to Elijah or any of the Elgar oratorios – an intriguing oddity rather than an urgent new addition to the repertoire.
Sarah Fox is a radiant Judith, tempering angelic purity with a healthy dose of practical earthiness
rating
Explore topics
Share this article