All Is True review - all's well doesn't end well in limp Shakespeare biopic |

reviews, news & interviews
All Is True review - all's well doesn't end well in limp Shakespeare biopic
All Is True review - all's well doesn't end well in limp Shakespeare biopic
Kenneth Branagh leads a celluloid lesson in hagiography
Saturday, 09 February 2019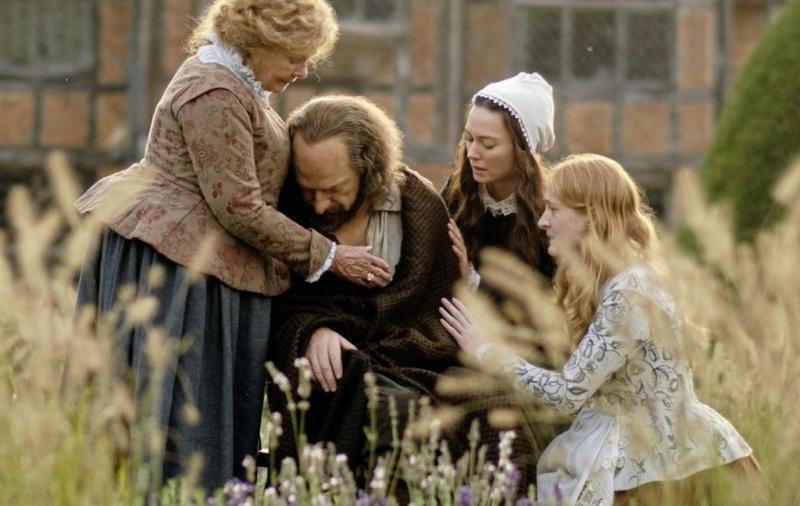 Man and (wait for it) wife: Kenneth Branagh and Judi Dench in 'All Is True'
All may be true but not much is of interest in this Kenneth Branagh-directed film that casts an actor long-steeped in the Bard as a gardening-minded Shakespeare glimpsed in (lushly filmed) retirement.
Seemingly conceived in order to persuade filmgoers of the man from Stratford's greatness (does that really need reiterating?), the movie benefits from the inestimable presence of Judi Dench and Ian McKellen, the latter in a sizzling cameo that briefly lifts proceedings to a different level. But Ben Elton's eye-rolling script pays homage to the Bard's "beautiful poetry" one time too many and locates any lyricism for itself only once it leaves behind hagiography and lets Shakespeare's own words take wing.
"You're Shakespeare the poet, you tell stories," remarks an unnamed boy near the start, helpfully clueing in viewers who may think they have wandered into some 17th-century version of a Donald Trump press conference by mistake. In fact, the film takes its name from the subtitle of Henry VIII and picks up Branagh's proboscis-heavy Bard (pictured below) at such point as he had laid down his quill and settled into a moody and morose middle age.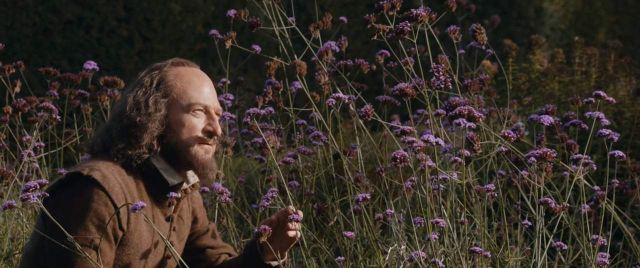 Why the dissatisfaction? Well, it can't necessarily have been easy being that level of scribe and having an illiterate wife, though how anyone could object to marriage to Dame Judi is another matter altogether. (If the screenplay from Upstart Crow author Elton is true, it would appear that Anne couldn't sign the registry when she and Will got married.) Cast against expectation (to put it mildly) as the 58-year-old Branagh's wife, Dench, 84, can't help but ennoble her surroundings, and Branagh wisely allows his longtime colleague to deliver the odd recitation from the canon, every one of which stops the heart. (The actress won her most recent Olivier Award for her lustrous Paulina in Branagh's West End Winter's Tale, and several other actors from Branagh's extended London season of plays are on view here.)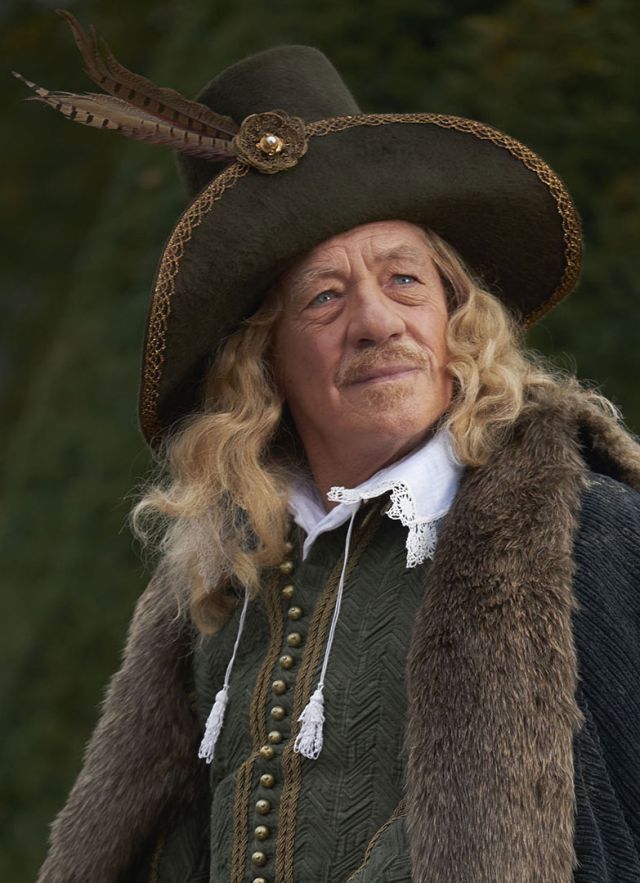 On non-spousal fronts, Will continues to grieve the loss of his son Hamnet, who died age 11 leaving behind a grumpy twin sister, Judith, who on this evidence is a tiresome scold that makes it all too believable when zingers are lobbed about the wrong twin having died; Kathryn Wilder tries mightily to animate the part above a scowl. A Crucible-esque further subplot finds his other daughter, Susanna (Lydia Wilson), accused of cheating on her husband, John (Hadley Fraser, a second Branagh company mainstay). So it therefore comes as no surprise when Will laments late in the film to Ben Jonson, of all people, that retirement isn't a breeze. Never fear: that scene, too is engineered purely to throw further encomia Will's way, Gerard Horan's chipper, ever-chastening Jonson ending his remarks with "wry bastard" in recognition of an innate talent in his colleague that Jonson knows he doesn't possess himself.
What of Will's sexuality? That, too, must prompt Anne to raise the odd period eyebrow, though I suspect Dench would be the first to applaud the utterly delicious scene in which McKellen (pictured above) canters into view as the Earl of Southampton, who starts rhapsodising on cue about his putative lover's "beautiful poetry". The character is also heard to remark that "they'll sell a knighthood to anyone these days", a passing bit of snark amplified by McKellen's own stature as one of our leading actor-knights. The scene has a crackle and pop sorely missing elsewhere, and the film sags afresh once McKellen, eyes glinting, departs it.
Bardophiles may forgive a lot just to hear these actors recite passages from The Tempest and A Midsummer Night's Dream, even if one has to wonder whether the real-life Will really was so self-obsessed as to drop his own poetry into casual conversation. (A bit annoying, no?) But the film's provocative title notwithstanding, All Is True is best taken as tourist-orientated speculation, at no point more so than in a landscape ravishingly shot by Zac Nicholson in which it is never once seen to rain. Whether in England then or now, that much, for sure, isn't true.
The film sags afresh once Ian McKellen, eyes glinting, departs it
rating
Explore topics
Share this article