Green Book review - is this Oscar hopeful too good to be true? |

reviews, news & interviews
Green Book review - is this Oscar hopeful too good to be true?
Green Book review - is this Oscar hopeful too good to be true?
Two fine performances, but Peter Farrelly's movie sugar-coats the hard questions
Southern discomfort: Viggo Mortensen as Tony Lip, with Mahershala Ali as Don Shirley
With five nominations, Green Book is cruising optimistically towards Oscar night, but it's not all plain sailing for director Peter Farrelly's mixed-race fairy tale about a posh black musician and his thuggish Italian minder.
The film is being called out in some quarters for its glib and simplistic attitude to racism, while relatives of the real-life black protagonist Dr Donald Shirley have contested the factual accuracy of the script.
Which is a shame, because if you were able to ignore the bubbling undercurrent of unease and take it as a slice of mainstream movie-going, Green Book is touching and entertaining, and fuelled by two fine performances from its odd-couple leads, Viggo Mortensen and Mahershala Ali. Mortensen plays Tony Lip (real name Vallelonga), and we first meet him as a mob bouncer at New York's Copacabana club. While Bobby Rydell sings to the blinged-up supper-club crowd (it's 1962), a scuffle breaks out, and Tony wades in with both fists. He curries favour with his hoodlum boss by cunningly stealing his favourite hat from the cloakroom, then posing as the faithful servant who tracked it down for him. We see his casual racism when he finds a couple of glasses used by black workmen at his home and tosses them in the bin. By the time we've seen him winning a hot-dog eating competition by cramming 26 of them down his throat, we know all we need to know.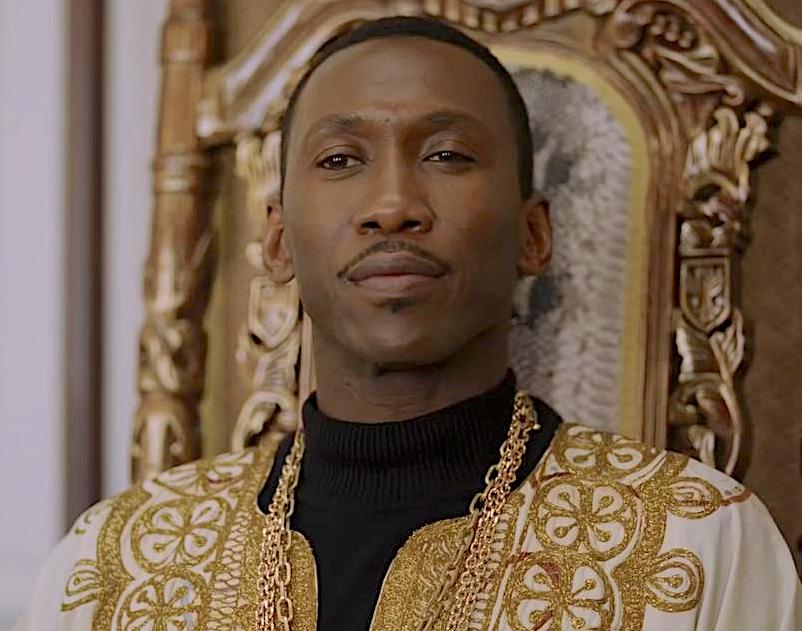 Thus, culture shock ensues when a shutdown at the club prompts Tony to apply for a chauffeur's job with Dr Shirley, a renowned musician who's about to undertake a concert tour of the south. "New Jersey?" asks Tony. No, more along the lines of Alabama, Louisiana and Mississippi. Places where visiting black people are advised to equip themselves with the titular Negro Motorist Green Book, a directory of places where coloured folks might be allowed to eat or stay without being beaten up or murdered.
One irony of the piece is that Dr Shirley is more aloof and superior than most white people. When Lip attends a job interview at his apartment above Carnegie Hall, he's greeted by a fastidiously polite Indian manservant in full livery, and ushered into a room full of exotic china, Asian carpets and rare statuary. The Doc loftily conducts the interview from a throne of Oriental provenance (pictured above). Once he gets the job, Lip will learn that Shirley has strict rules about dress, demeanour and profane language.
The ensuing road trip becomes a mutual rite of passage as the high-life to street-life gulf between the two is spotlit by their journey through Jim Crow country. If it isn't bad enough having to put up with Lip yakking on interminably and smoking in his car (a rather gorgeous pale green Cadillac), Shirley has to endure cockroach-infested motels and low-rent diners while the patronising white clients he's performing for still seem to be living the pre-Civil War high life. It's a matter of shame to him that, though he's a Chopin specialist who studied piano at the Leningrad Conservatory, his record company have arm-twisted him into playing twiddly classical-crossover schmaltz because black people are supposed to be entertainers.
Snag is, Farrelly and co-writer Nick Vallelonga (who's Tony Lip's son) are too inclined to settle for the easy homily, usually delivered by the oaf-savant Tony. The square and uptight Shirley is prissy about his dietary habits, until Lip browbeats him into eating fried chicken like blue-collar schmucks (and poor blacks) do. "There are no plates or utensils," shudders the Doc, but then finds he loves it.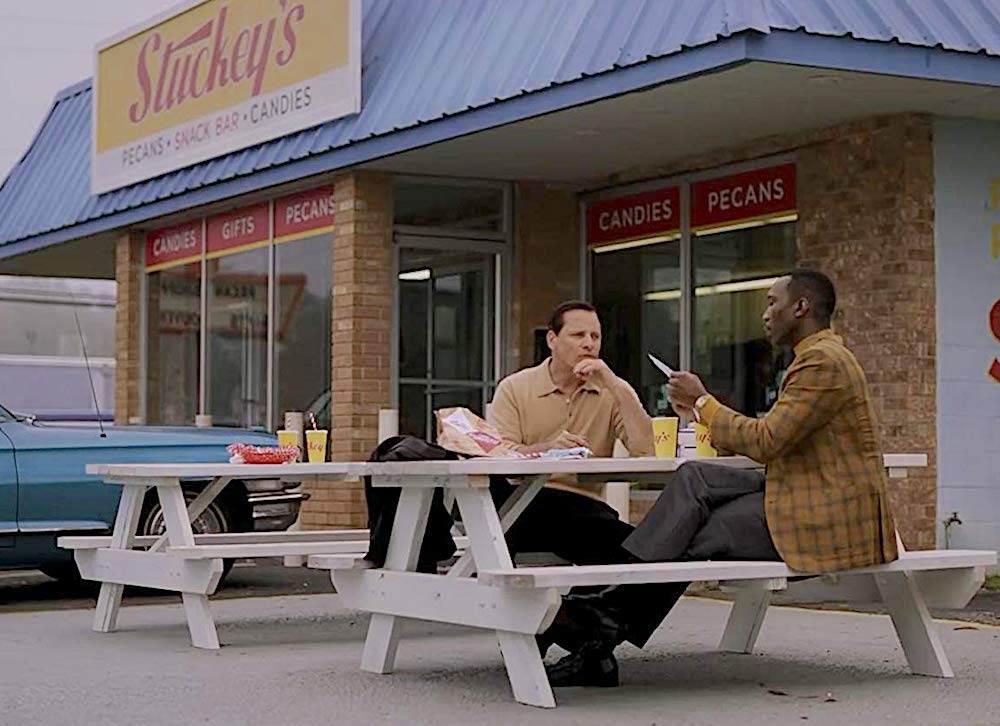 There's a too-predictable scene where Shirley is being harassed by brutish rednecks in a bar, and has to be rescued by Lip. There's another one where Lip loses his temper at a policeman who calls him a wop, as if that equates to the institutionalised apartheid that Shirley is subjected to. It's great fun when Shirley, who had never heard Little Richard until Lip played him on the car radio, sits in on piano with a black bar band and rocks out like Marty McFly in Back to the Future, but the insinuation that he only achieved this boogie-enlightenment thanks to his chauffeur's musical tutorials is beyond patronising.
For all that, there's plenty to like. Ali's portayal of Shirley is as exquisitely pitch-perfect as his subject, and Mortensen throws himself at the Lip role like a raging bull with a little bit of a heart of gold. They just should have made it 25 years ago.