CD: Echo & the Bunnymen - The Stars, The Oceans & The Moon |

reviews, news & interviews
CD: Echo & the Bunnymen - The Stars, The Oceans & The Moon
CD: Echo & the Bunnymen - The Stars, The Oceans & The Moon
The Bunnymen indulge in some pointless self-harm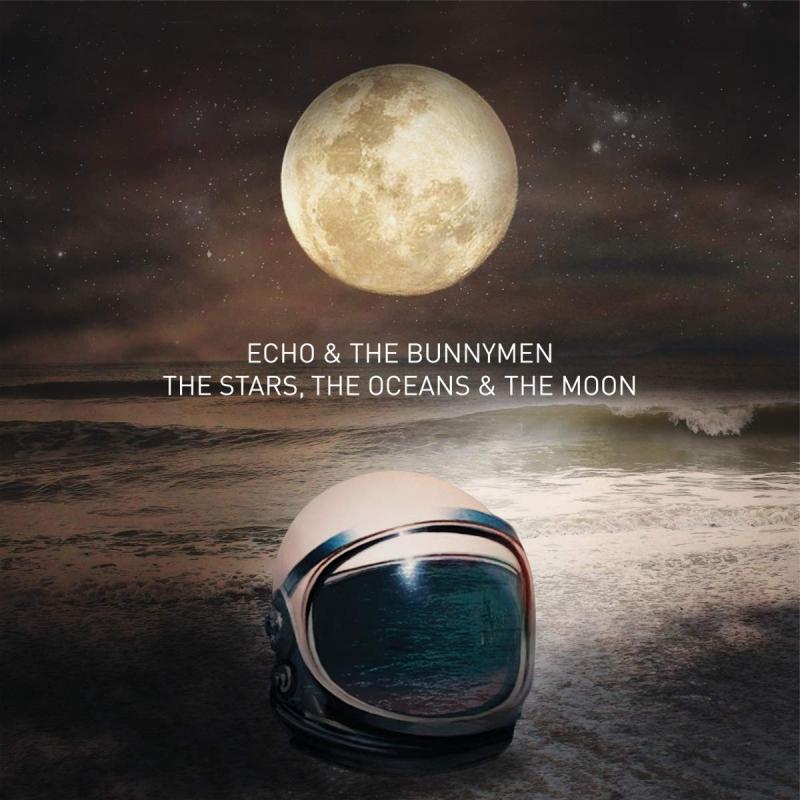 The stars, the oceans, the moon, the disappointment...
Releasing albums of re-recordings of an artist's work is not a new concept, and it's one that has been done to great effect in the past. Live albums, remix albums, new versions of poorly recorded songs and even stylistic re-imaginings have all been done very well.
From the Only Ones' BBC recordings,
Darkness and Light
to Massive Attack v Mad Professor's
No Protection
and Bob Marley and the Wailers'
Live at the Lyceum
, there have been plenty of successful artistic retreads. Echo and the Bunnymen's
The Stars, The Oceans & The Moon
, however, is a completely different kettle of fish.
Taking highlights from the Bunnymen's 1980s purple patch, Ian McCulloch and Will Sergeant have decided to remove the sheen that made these tunes so special and mix Mac's vocals so loudly as to drown out much else. In fact, to describe The Stars, The Oceans & The Moon as a pointless exercise in self-harm is an understatement. "Bring on the Dancing Horses" is reduced to a rudimentary drum machine, some sparse instrumentation and McCulloch's hoarse vocals turned up to eleven. It sounds like a badly recorded demo and is in no way an improvement on the original. "Ocean Rain" has all its drama removed and is presented as a low-fat version of its former self while early single "Rescue" gets its rough edges removed and becomes almost a MOR revisit of one the Bunnymen's pivotal moments.
Somewhat inevitably, The Stars, The Oceans & The Moon isn't uniformly terrible. Final tune, "The Killing Moon", is reinvented as a piano ballad with a host of strings and is really something beautiful. Quite how such a soulful reimagining can be preceded by so much drivel, however, is something of a shock: fans would be better off downloading that tune and binning the rest of the album.
Taking highlights from the Bunnymen's 1980s purple patch, Ian McCulloch and Will Sergeant have decided to remove the sheen that made these tunes so special
rating
Share this article