theartsdesk on Vinyl 40: Talking Heads, Ornette Coleman, Crayola Lectern, Brian Eno, Ash and more |

reviews, news & interviews
theartsdesk on Vinyl 40: Talking Heads, Ornette Coleman, Crayola Lectern, Brian Eno, Ash and more
theartsdesk on Vinyl 40: Talking Heads, Ornette Coleman, Crayola Lectern, Brian Eno, Ash and more
The all-encompassing monthly record review round-up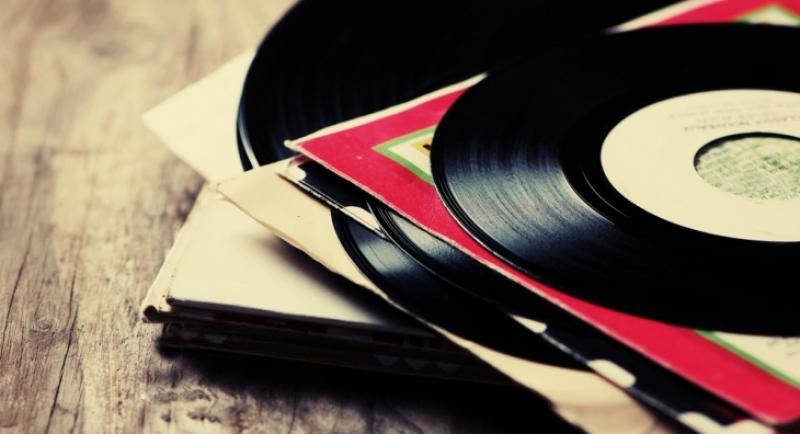 Old or new, crackles or clean, it all sounds righteous
Earlier this year, in May, Brighton hosted the Vinyl World Congress where Paul Pacifico, head of the Association of Independent Music, told the assembled that, "People pay for vinyl not because they have to but because they want to - they want a physical representation of their emotional connection with an artist." There was a general agreement that vinyl collectors and fans account for the majority of sales, but
also that things are still stable and/or rising. Here at
theartsdesk on Vinyl
, we cover collectible artists of yesteryear (below are boxsets by Buffalo Springfield, Brian Eno, Ornette Coleman and others) but we also focus on brand new, cutting edge releases representing the best new music. Every flavour is reviewed and you won't find a more wide-ranging critique of new records out there. So dive in!
VINYL OF THE MONTH
Blood, Wine Or Honey Fear & Celebration (Do Right Music!)
Blood, Wine Or Honey are a trio based in Hong Kong whose sound is grounded in tribalistic Afro-beat but supplemented by a multiplicity of other sounds. In places they recall long lost psyche-indie heroes Klaxons but aren't as noisy or guitar-led. They're percussive but blend in recognizable tunes while also, as on "Orwellian Woman", retaining a capacity for straightforward, train-down-the-tracks dancefloor drive. All three musicians - Shane Aspegren, Joseph von Hess and James Banbury - have been around the block as musicians and session men but have, fortunately, retained a taste for the original and unusual. One of theartsdesk on Vinyl's favourite things is music that doesn't sound like other music. This turns out to be the exact opposite of what most people want (which is to say they want music that sounds like music they know) but if you're taste is akin to ours, check this album out. It's different but – and here's the key thing – it thoroughly welcomes the listener into its samba parade carnival of interweaving drums, chants and saxophone.
Brian Eno Music for Installations Boxset (UMC)
Brian Eno is the eternal joker in the pack, a mischief maker who hits upon golden ideas on his wandering way, a man who's taken deadly seriously by not taking it all too seriously. That's not to say he isn't serious - these nine albums attest to his strange skills - but his relaxed conceptual manner lacks solemnity. However calm or otherworldly the music, he arrives at it with a smile. This collection comes with a typically thought-provoking Eno essay inside a substantial coffee table book of luscious images, and each record is inside a colourful sleeve. The music is richly mastered, filling the room with its tones and bell-twinkles. Not much of it has been available before and that which has was mostly sold via mail order to uber-fans. Then again, the price of this box means that it'll probably be the same who buy it this time round. The set starts with found sound tape experiments of the mid-Eighties that take La Monte Young's template and place it somewhere more cerebrally considered. Eno, of course, was a kickstarter of modern ambient music and that's what abounds. Some of the pieces last a long time, three-quarters of an hour, and would be best absorbed in a floatation tank, where they'd make a sensory travelling partner. Not all is sweetness and light; "I Dormienti" has an abject quality that scuttles about the senses, albeit never truly unnerving. More recent music designed for an art installation in Kazakhstan is more typical, in that it wafts classily about the room like sonic smoke from a synthesized joss stick. The Music For Future Installations record contains unreleased experiments which we may use for our own art, so I've put an Indonesian traditional hat on a smiley face lamp and, hey presto, while it plays, theartsdesk on Vinyl is a gallery space. In short, these records are balms that will sit well with those who treasure Eno's long-ago ambient classics
Crayola Lectern Happy Endings (Onomatopoeia)
Chris Anderson took a lifetime to put together his debut Crayola Lectern album The Fall and Rise of… but his second has only taken him a mere five years. The Worthing-based studio wizard majors in instrumental psychedelia which has prog rock tropes, such as leaping off suddenly in unexpected directions, but is 100% not prog rock. Instead, rather like long-defunct nutters Cardiacs, piano-led melodies are interwoven with all manner of ensemble instrumental playing to create music that, on one level, recalls The Beatles circa 1967 filtered through an early-Seventies sensibility, and on another, the LSD-surrealist approach of obscure Eighties loons such as The Soft Boys, The Chrysanthemums and The Deep Freeze Mice. As you can tell from this – and any other Crayola Lectern review you might read – it's the sort of music that makes us music writers feel compelled to start frothing with comparisons and references. This is because it's a rich, psilocybe-Proustian goulash of sounds and influences, emanating flecks of the past. "Submarine", for instance, is initially a piano slowie but grows, via twinkling multi-tracked instrumentation to a "Julia Dream"-ish early Floyd thing, while melancholic slowie "(No More) Happy Endings" sees Anderson's thin voice (akin to TV Personalities' Dan Treacy), over Love-like brass. It's a luscious album, jam-packed with loads to chew on. Comes on garlic puree-coloured transparent vinyl with lyric/info/photo inner sleeve.
Ornette Coleman The Atlantic Years Boxset (Atlantic/Rhino)
There is little doubt that jazz legend – and, yes, that's no hyperbole - Ornette Coleman was touched by something during the period between 1959 and 1961, from whence this set of ten albums hail. The dude was on fire. The albums included that were released at the time are The Shape of Jazz to Come (1959), Change of the Century (1959), This is Our Music (1960), Free Jazz: A Collective Improvisation (1960), Ornette! (1961), and Ornette On Tenor (1961). The whole lot comes with a 12" x 12" softback photo/info booklet which is acceptable rather than especially juicy, but the music, well... Coleman is already well on his way with The Shape of Jazz to Come, but its structures retain a certain degree of formality and trad harmonics while still firmly breaking with the past. It was, of course, Free Jazz, reproduced with its gatefold die-cut square onto Jackson Pollock's painting White Light, that kicked off the controversy. You can hear why. Brilliantly assisted by a solid gold line-up (Don Cherry, Eric Dolphy, Freddie Hubbard, Scott LeFaro, Charlie Haden, Billy Higgins, and Ed Blackwell), Coleman heads off the rails into the sidelands around the track, demanding the listener try and follow him. Even nearly 60 years later, the ear is still challenged and it's a kick. By the time of Ornette on Tenor, he'd settled into his free jazz sound and is exploring its corners with an ease not present on the more manic Free Jazz. The rest of the boxset consists of music from the same period collected on the albums The Art of the Improvisers (1970), Twins (1971) (which includes an early stab at Free Jazz), To Whom Who Keeps a Record (1975), and The Ornette Coleman Legacy (1993). Of these, the latter has not been available before on vinyl (indeed, the same applies to others here too). These later compilations are all of high quality but this writer's preferred one is To Whom Who Keeps a Record. Those with long, long memories will recall that before pop/rock went psychedelic in the late 1960s, the heads were listening to this sort of stuff. The bands who first injected LSD into their electric guitar music were emulating the boggling advances with which Coleman, alongside John Coltrane, had zapped jazz. It's very much still a trip worth taking.
Aïsha Devi DNA Feelings (Houndstooth)
When the needle hits the groove, this sounds, initially, as if we're in for a post-industrial, Sam Gellaitry-ish electronic curiosity. We are, but Aisha Devi Enz is more than that. She is also peculiarly pop. The foundation flooring of her sound is a gloom of crashes, shimmering software dread and gothic floatery, but it's interwoven with her voice, slicking about, usually treated, adding both light and dystopian shade. There are traces of her former adopted stage persona Kate Wax here and there, but the Swiss-Tibetan artist's second album under her own name is, as she's explained, the result of meditation. It aims to explore alternate states of consciousness. Whether led by "Dominator" rave-hum on "DNA ☤ ∞", panpipes on "Hyperland" or whale noises and echoing poetry on "Time Is The Illusion of Solidity", she's pushing hard at the envelope.
Twain Rare Feeling (BB*island)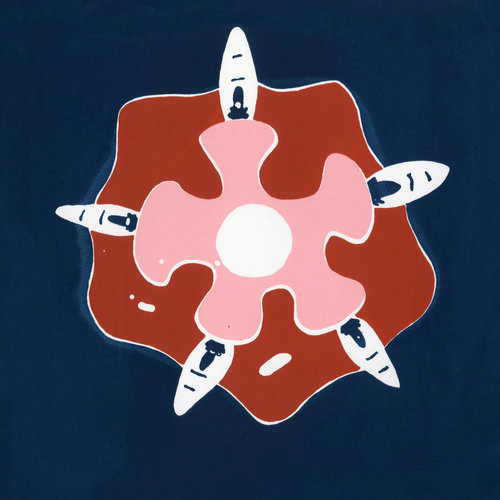 Mat (Mt.) Davidson was a member of US indie rockers The Low Anthem between 2009 and 2011, appearing on their Smart Flesh album. He was also in New York country crew Spirit Family Reunion for a bit. Twain is his solo project and it's strikingly spirited. Taking as his template a country-folk style, he veers between old-fashioned yodelling honks such as "Little Dog Mind", delicate acoustic pieces such as "Black Chair", and grungier ballad fare. The unifying factor is his delivery which is passionate, emotive and involving without ever coming across as wimpy or dropping into all that trite falsetto voice-breaking crap. Apparently he's been self-releasing albums for years, four of them in total, but this is his first "proper" label outing. It's high quality throughout, and deserving of attention from those who like their music delivered with heart. Comes with a 12" x 12" lyric/photo/info insert.
Andrea Benini Drumphilia Vol.1 (Cristalline/Agogo) + Uji Alborada (ZZK)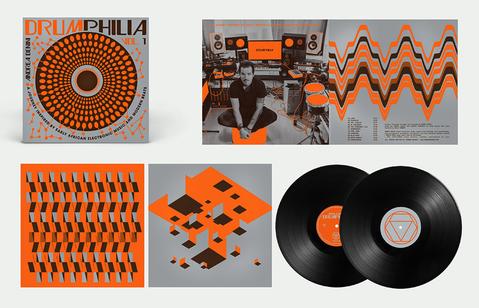 Two albums that match up 21st century electronica with an ethnological interest in the ancestral drums of roots cultures. When Drumphilia appeared at theartsdesk on Vinyl I became over-excited as printed on it is the subtitle "A Journey Inspired By Early African Electronic Music And Modern Beats," which sounds like it could be the best thing ever, especially as the gatefold cover in orange, silver and brown is a stunner. Andrea Benini, the Italian leader of art-funk outfit Mop Mop, now based in Berlin, is the producer behind this double vinyl package. The music, however, turns out to be crafted and interesting rather than truly dynamic. I was expecting something like Jan Schulte's mighty Tropical Drums of Deutschland compilation but Drumphilia is a cooler, more laid back affair. Thumb pianos and marimbulas swerve elegantly – even melodically - amongst bass patterns and deep house-style 4/4 kicks. I should emphasise that it's a good album but, unfortunately, it sold itself to me as a great one.
Luis Morette is the Argentinian and male half of Lulacruza, an outfit who've carved themselves out a niche over the last decade for their cosmic roots/folk experiments. He's also, for his debut solo release, Uji. On double, Alborada is a mellow affair rooted again in easy-going tribalistic percussion (opening number "Jenga" is an especially hypnotic treat). There are also vocal tracks that have a more direct Hispanic feel but, for the most part, like Andrea Bennini's new one, it's head-nod stuff for people who like lying stoned in WOMAD's dappled meadows on a sunny day.
Ice Baths Ice Baths (Blank Editions)
Limited to 300 copies on vinyl and arriving with two oblique black and white photo art print cards, the debut edition from London four-piece Ice Baths is unashamedly dissonant. They don't really get into actual songs until track three, preferring to create an edgy mood, but once they start, it's a post-punk journey that's unafraid to ride motorik drums where necessary (on "Naked Reflection"). It's tight in the way that Gang of Four or Fugazi were tight, while sounding not a bit like either band, just that kind of honed, well-practiced stylistic awkwardness. There's a fearsome starkness to it, smeared in lo-fi production, the kind that grabs those inclined to this sort of music, and refuses to let go.
Hugh Masekela Masekela '66-'76 Boxset (Chisa/Wrasse)
In a limited set of 1000, this boxset gathers onto seven records material from 11 albums that South African jazz trumpet player Hugh Masekela released during the given decade. It's put together by Stewart Levine, the American super-producer whose career started in cahoots with Masekela. The albums come with a 12" x 36" fold-out pamphlet detailing the chronology and explaining where it all fits into Masekela's life journey, with an essay by Robin Denslowe and additional notes from Levine. Things start out with Masekela based in LA, finding his way in the mid-Sixties, playing pretty straightforward jazz that will earn him a living – check the playful kitsch easy listening of "Why Are You Blowing My Mind" – but he soon found a way to appeal to the rising long-haired generation, as we can hear in the lyrics to "Coincidence", played post-Monterey Pop, live at the Whisky A Go Go in 1967, with its reference to "a million reefers burning". Things really become interesting, however, when Masekela reembraces Africa from 1973 onwards (the percussive energy and interweaving instrumentation of "When" from that year's Introducing Hedzoleh Soundz being a case in point). Hugh Masekela died in January this year but this collection (alongside BBE Records' Rare and Unreleased from the same period, reviewed in last month's theartsdesk on Vinyl) is a tribute to this player at his peak. By the time the listener reaches "Whitch Doctor", from his bizarre 1976 Casablanca concept album Colonial Man, Masekela is flying free of convention, riding his own funked out Afro-gumbo. The presentation is plain – all the records have the same image as cover but with different-coloured surrounds – but the music, impeccably reproduced to vinyl, certainly isn't.
The Mystery of the Bulgarian Voices featuring Lisa Gerrard BooCheeMish (Prophecy)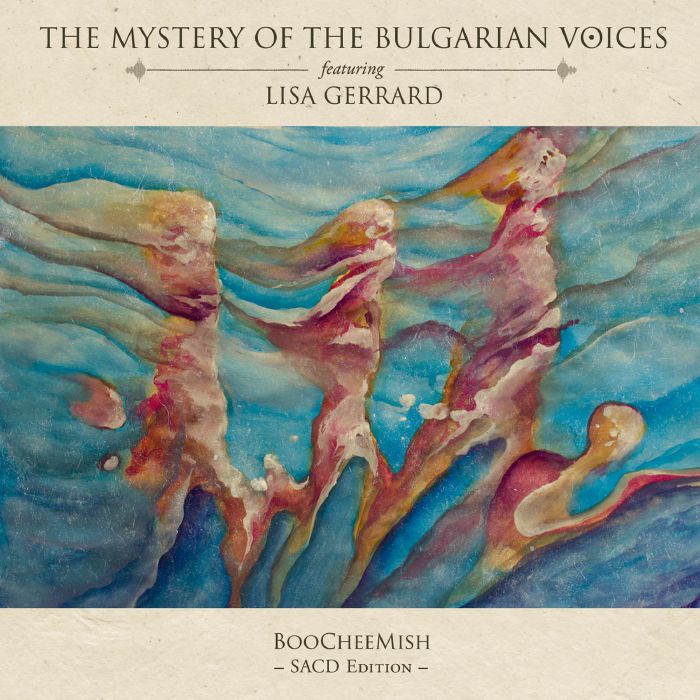 It sounded like a bad idea, creating another sequel to cult 1975 album Le Mystère des Voix Bulgares, a stunning stand-alone oddity by the Bulgarian State Radio & Television Female Vocal Choir that crossed over to become a staple mood-setter for Eighties gothy alternative sorts. The happy news, then, is that the new album, beautifully mastered and arriving in lyric/info inner sleeve, succeeds admirably, albeit in a rather different way to the original. Mostly written, arranged and produced by Bulgarian film composer Petar Dundakov, he's assisted in places by Dead Can Dance's Lisa Gerrard (also a film soundtrack composer, notably involved in Gladiator). Rather than the mournful, spooked, ancient quality of the 1975 album (and its various Eighties and Nineties sequels), this new contender has a lighter feel, mostly without losing too much of the uncanny harmonics that make the choir so appealing. There are suitably forlorn numbers, such as the violin-led "Sluntse", but there's also the driving flamenco guitar, tabla and electronic pulse of "Rano Ranila", the sheer effortless loveliness of "Pora Sotunda" and even outright jig jollity on "Tropanitsa". Overall, a delightful surprise.
Paul Hartnoll Heartwork (Evans Cycles/BHF) + Shimshon Miel Amsterdam to Nueiba (Fortuna)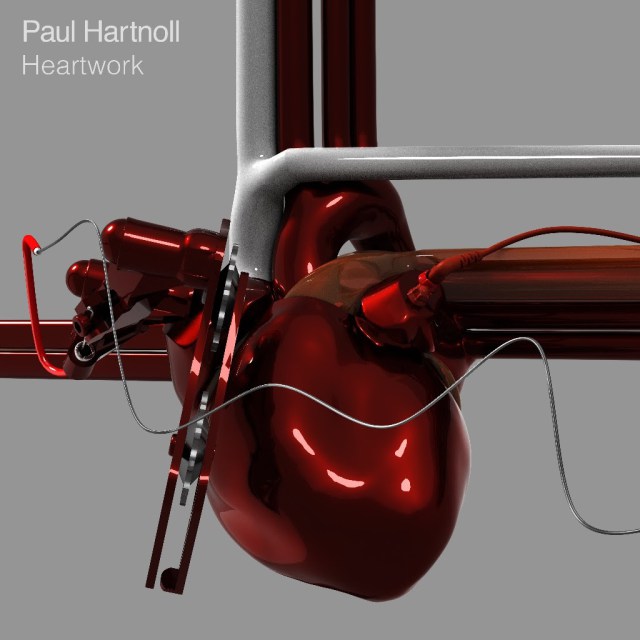 Two longform singles that build electronic dance music from unlikely sources. The first is by Orbital brother Paul Hartnoll, the one who writes the actual tunes in Orbital songs (well, that's what we must presume from the duo's solo output). This 10" – mine comes signed by its maker – is the result of the British Heart Foundation and the company Evans Cycles wanting to celebrate a decade of their Cycle To Work scheme. Hartnoll has sampled sounds from his own bike – spoke tickering and metallic clinks – and woven them together with data from 20,000 biked journeys to work (average heartbeat 128 BPM). The result slightly recalls late period Kraftwerk, due to that band's obsession with cycling, but primarily sounds like a decent Orbital offcut aimed at the house'n'techno dancefloor. You can also download the track and donate to the British Heart Foundation here. Obviously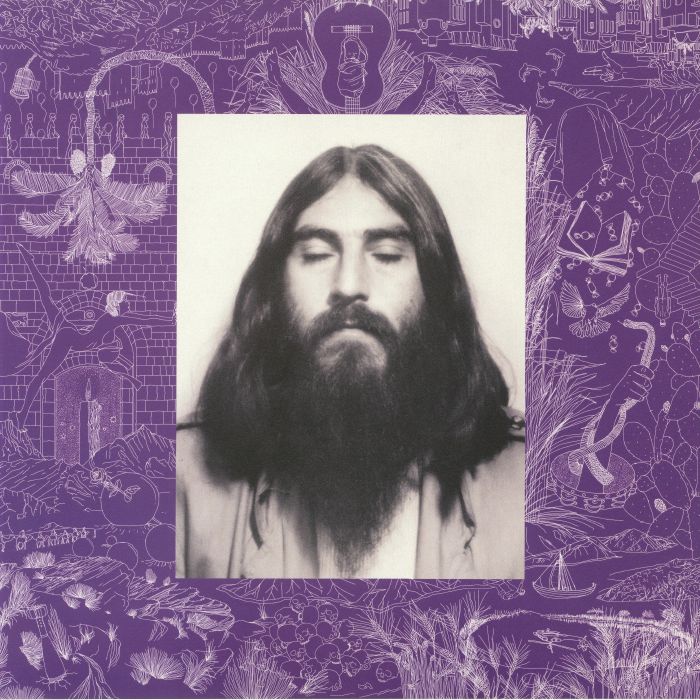 that's not vinyl but we'll make an exception in this case. The second release of sampled sounds adapted to the dancefloor is a 12" remix by Tel Aviv producer Kalbata of "Amsterdam Experience" by Shimshon Miel. Who? What? Shimshon Miel was a very bearded Israeli hippy who, in 1977, released an album of instrumental noodles. Among them were tracks that used phased percussion which, in the case of "Amsterdam Experience", vaguely hinted at electronic sounds yet-to-come. Kalbata's version is a tasty enough techno throb but, in truth, it's the original that keeps drawing me back. It has a weird simplistic primitivism that's vaguely addictive.
Buffalo Springfield What's That Sound: Complete Albums Collection Boxset (Rhino)
Buffalo Springfield are mainly famous for two things. First, as the nursery band for a host of Sixties and Seventies luminaries, notably Neil Young, Stephen Stills, Richie Furay and Jim Messina (the latter pair formed Poco, among much else), Second, as the creators of "For What It's Worth", a song that, despite its relentless overuse over Vietnam footage for decades, still captures that glimmer of youthful utopian possibility the 1960s offered. In fact, Buffalo Springfield made three albums, the final one actually a collection of odds'n'ends put together after they'd split. They lasted from 1965 until 1968 and, given the headstrong nature of Young and Stills, it's amazing they stayed together that long. This boxset goes rather overboard in that it gives us both a stereo and a mono version of the first two albums, representing the split in the band's contemporaneous thinking about which sounded better. Buffalo Springfield were discovered by The Byrds and, like that band, they start off as a Beatles folk-rock pastiche (just check "Sit Down I Think I Love You" for evidence). This is the predominant flavour of their self-titled debut, excepting moments such as the blues-rock fret-wangling of "Leave". The unimaginatively titled follow-up More Buffalo Springfield adds a fuzzed heaviness – a White Album heft, before that album existed – notably on corkers such as "Mr Soul" and "Bluebird". However, I found myself most drawn to the final, light-hearted Last Time Around, which, although not boasting anything to match "For What It's Worth", sounds like a band having fun, which transfers to the listener on easy-going fare such as "Pretty Girl Why?" and the cute Dixieland country frolic "Carefree Country Day". In short, the boxset is a small treat for amateur Sixties excavators.
Warmduscher Whale City (Leaf)
The loudest parts of this album, the second from London band Warmduscher, are loosely based in blues-funk, but their schtick is to overdrive their equipment so that everything has a fuzz'n'twang which makes it appealingly raw-sounding instead of generic. They also have a lyricist/songsmith who's not only amusing and fast, but also occasionally imitates sports metal-style rapping popular at the dawn of this century. That's when he's not doing Warmduscher's warped take on big Las Vegas easy numbers, such as "100 Whispers" and the kitsch "Summertime Tears". There's a sense of fun about it all, of the throwaway, but it's executed with more than enough dynamic panache and sonic insouciance to carry it off. Here and there I can hear traces of Somerset rockers Reef but the less said about that, the better.
Talking Heads Fear of Music + Remain in Light + Speaking in Tongues (Rhino)
Back catalogue label Rhino recently made available Talking Heads' output, originally on Sire in the late Seventies and early Eighties. Here at theartsdesk on Vinyl, we got our hands on the three albums that saw the quartet gradually mutate from New York post-punkers-made-good to major international contenders. It was during the tour for Speaking in Tongues in 1983 that Jonathan Demme made Stop Making Sense, the concert film that elevated the band to a whole new level. Rewind four years and the matt black tile-embossed Fear of Music was the band's second and least commercially successful collaboration with Brian Eno (following 1978's More Songs About Buildings and Food, the album that broke them). The production is more conventionally guitar-centric than its 1980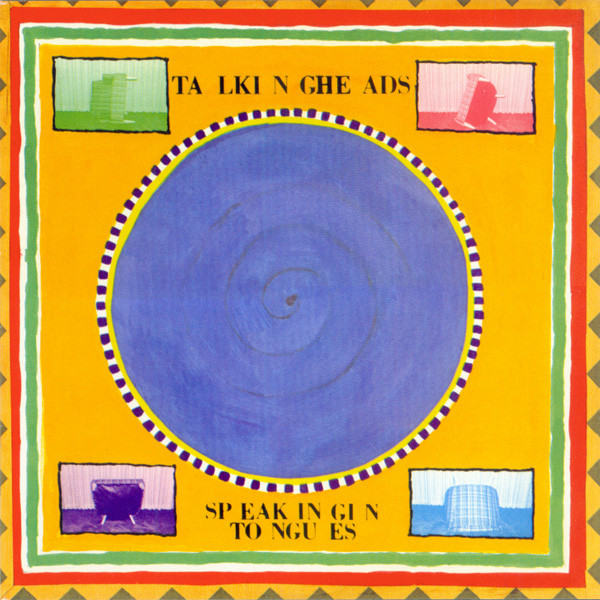 successor Remain in Light and, while solid (it contains "Life During Wartime"), it cannot contend with that album. Remain in Light really throws itself into new wave-flavoured Africana, into jerky, twitchy alt-funk, and includes pearls such as "Born Under Punches (The Heat Goes On)" and arguably Talking Heads' best-loved hit "Once In a Lifetime". The quartet truly gel, with the husband'n'wife rhythm section of Tina Weymouth and Chris Frantz really coming into their own. After it, Eno and Talking Heads went their separate ways but, following a break, Speaking in Tongues, which features "Burning Down the House", showcases that they're perfectly capable of creating their warped funk without him. The latter two albums are essential. All of them come with original art/lyric inner sleeves.
Jimi Tenor Order of Nothingness (Philophon)
Finnish oddball Jimi Tenor has been floating about for decades, churning out stuff that's often rather good, so much so that, like The Fall, it's often difficult to keep track of what one might want and what's only for the obsessive. I haven't heard anything from him in aeons (although he's been as busy as ever, I think), but Order of Nothingness, created in Berlin with drummers Ekow Alabi Savage and Max Weissenfeldt is striking and enjoyable. It starts with Tenor's penchant for easy listening but quickly evolves into stingin' Fela Kuti funk with a tough European city edge, then just wanders about where it wants between jazz-funk and experimental pop. In short, he's been welcomed back into theartsdesk on Vinyl's record collection.
ALSO RECOMMENDED
Paul Simon Graceland: The Remixes (Sony) + Yasmine Hamdan Jamilat Reprise (Crammed Discs): To put it crassly and very loosely, these are both remixed versions of respected world music-related albums. One is globally renowned, controversial and 32 years old, the other a critically acclaimed low key release from last year. Many have been looking forward to this Paul Simon remix album, anticipating his hugely successful South African adventure fused with the complexity of contemporary club styles. Unfortunately, remixers such as Paul Oakenfold, Groove Armada, Joris Voorn and Sharam render everything big room 4/4 and the whole thing smells of the 1990s tendency for remixers to simply bung a lively trance choon behind everything. This is a shame when one can imagine what the likes of Ricardo Villalobos, Solomun, Slugabed, and any number of other think-outside-the-box DJ-producers might have done with it. The two exceptions, the only tracks that fulfil hopes anyone had for the album, are both on Side D of the double vinyl; Thievery Corporation's Balearic bongo-rolling take on "Diamonds on the Soles of Her Shoes" and Photek's poppy drum & bass version of "All Around the World or the Myth of Fingerprints". The Yasmine Hamdan collection, on the other hand, based around last year's Al Jamilat album, does not boast names that mainstream clubbers know, but is well-curated to create an ebb and flow so that a track such as Acid Arab's techno-centric remix of "Café" sits comfortably next to Mexican producer Cubenx's laid back vocal-led take on "K2". Other names on board include Berlin's techno orchestrators Brandt Bauer Frick and Chilean-German DJ Matias Aguayo, but, in the end, it proves that a hungry sense of imagination means much more than a wealth of high profile names.
Jonny Benavidez & Cold Diamond & Mink Let's Get Together (Timmion) + Soothsayers Sleepwalking (Black Man's Cry)/Natural Mystic (Wah Wah 45): A couple of nice genre-centric 7" singles. The first, in plain brown paper sleeve with an old school fat hole in the middle, is by Jonny Benavidez of San Antonio, Texas, and his associates. Their game is keeping alive the local Texan flavour of soul which turns out to be a light and lovely, Hammond-tinged rhythm & blues that wouldn't go amiss at any mod or northern night. It has a lively instrumental breakdown in the middle and rebuilds, which will work on those dancefloors. It's backed by an instrumental version. The second 7" is by Brixton eight-piece Soothsayers. The A-side is a lively horn'n'wah-wah guitar-led reggae-funk stand against apathy that would set a festival stage alight. Sung by Afro-beat star Sele Sosimi it's subtitled "Black Man's Cry" but should be everyone's cry with lyrics such as "If you're not angry, what kind of person are you?". The flip is a sunny dancefloor bouncer with input from reggae vocalist Cornell Campbell. Both sides indicate that this band would blast a festival crowd through the roof.
Blanket How To Let Go (Music For Nations): Blackpool brings to mind many a cliché but epic instrumental rock is not one of the immediate go-to associations. Blanket hail from there and have been championed by the metal world but their music has as much in common with Explosions in the Sky, God Speed You! Black Emperor and the like. Blanket are more bombastic and filmic than those bands, resulting in gigantic air-fist-pump music. Without meaning it as an insult (for once), they have that keyboard-built sense of melody which made Coldplay so massive, but attached to a MUSE-ish stadium rock ethos. Typical of the album is the title track on which a piano boosts a hefty riff and just builds and builds. Blanket only occasionally use vocals, and usually just for harmonics. However, "Turn Ourselves to Stone", an actual song, shows that hiding somewhere inside this outfit is a major rock band in waiting. Comes in art/info inner sleeve.
The Last Poets Understand What Black Is (Studio Rockers): The Last Poets hail from the pre-hip hop Afro-American milieu of the Black Panthers, black power and late-1960s countercultural revolt. The spoken word unit now consists of Abiodun Oyewole and Umar Bin Hassan, the last men standing from the original group. Percussionist Donn Babatunde is also a member and appears on the cover, but seems to have little (nothing?) to do with this release which was put together with Brighton-affiliated producers Nostalgia 77 and Prince Fatty. Here's the thing: I saw The Last Poets live recently and heard some of these poems/pieces so was very much looking forward to this record. However, live, with Babatunde providing an Afro-flavoured rhythmic pulse, the musical style is completely different, starker and more effective. On record the backing is lush reggae, upbeat, which somewhat negates the threat of the words. Take "Rain of Terror" a vicious critique of their nation, with its chorus "America's a terrorist"; live it's an overwhelming assault of hissed rage and threat but here it bounces along pleasantly over a summery dub. Adrian Sherwood, with his gritty, post-punk On-U Sound sensibility, might have mustered suitably edgy, paranoia-infused sounds, but the lilting groove here is simply too smooth. The words are not. They're often great, beatnik-tinted social consciousness and protest. All that said, respect to Nostalgia 77 and Prince Fatty for committing to the project and putting these seminal, yet often forgotten figures back in the spotlight with new work. Comes on double with densely written lyric/info gatefold.
Kiefer Happysad (Stones Throw): Kiefer Shackelford is a Los Angeles jazz pianist who's been swept away by that city's alt-hop underground and, after a debut album on Leaving Records last year, now releases a new album on the higher profile Stones Throw. It starts with the smudged stoned-hop splurge of "Dope Nerd" which is very Stones Throw and Low End Theory but the album soon blossoms into a skilled piano jazz outing that strolls between the pared back showcase of a track such as "Highway 46", the smeared gunk-funk of "Temper" and the seaside stoner crawl of "FOMO". Overall, it's a solid album of crafted instrumentals and LA alt-hop production, but all done a way that's light and inclusive.
Robert Görl The Paris Tapes (Grönland): In its own right, this album by ex-DAF member Robert Görl consist of sometimes enjoyable vintage synth instrumentals that soon become an indistinguishable plod. However, it comes with a story, Görl's, printed on the inner sleeve. After DAF's reunion broke down acrimoniously in 1986 he went to New York to study acting but was soon kicked out of the US due to visa issues. Back home in Germany he was required for mandatory military service so he ran off to Paris. Here, using an Ensoniq ESQ-1 synth, he cut these tunes which, after further twists and turns, were eventually supposed to be the basis for an album on Mute. However, Görl had a dreadful, life-changing car crash (six months in hospital and rehab) and the project was shelved indefinitely. The Paris Tapes, then, is mostly an item of historical interest to DAF fans and EBM obscurists.
Thievery Corporation Treasures From the Temple (ESL Music) + Ash Islands (Infectious/BMG): Let's look in on two very different bands who achieved initial success during the mid-to-late-Nineties. Northern Ireland's Ash achieved a ten year run as a charting punk-pop outfit while Washington DC duo Thievery Corporation were one of the few American acts to ride the chill-out boom of the same era. Both built solid careers that last to the present day. Thievery Corporation's fusion of downtempo electronica and Latin soul flavours mutates on their new collation of odds, ends and offcuts from last year's Temple of I & I album, into their most explicit foray into reggae so far. It's a likeable, if unmemorable outing that features MCing from Mr Lif on a couple of hip hop-tinted cuts but is primarily a pleasant rolling set of sunlit barbecue grooves. Comes on double. Ash's eighth album, on the other hand, which arrives on photo gatefold with a map-filled inner sleeve and an 11" x 11" art photo/lyric insert, has more songwriting bite. The trio muster their customary power-pop thrills on "Buzzkill" but there are also catchy slowies such "Did Your Love Burn Out" which are more rock than punk. It may not be to this writer's taste but, if you were ever a fan, this album has a beefy chewiness to the songwriting and is full of songs that settle in and hold the attention.
Locks Skeletal Blues (Locks/Easy Action): London four-piece Locks consist of guitar, double bass, fiddle and drums and they do a raucous two boy/two girl folk thing that seems to have been thrown together, but in the best way rather than in any pejorative sense. Their album is rooted down in the territory where Johnny Cash turned bad, the gothic Americana well that Nick Cave has so often looked down for inspiration. Swampy sounds come to fore on the shuffling "Skin", where female singer Locks Geary-Griffin lets her characterful voice fall in out of a gothic blues, and there's a sense of hammed up approaching doom throughout, especially on "The Chase" ("No-one knows what's coming"!). Adequately produced, with raw edges left where they stand, Locks sound like they'd be great in the live arena and these songs have enough teeth to bode well for the future.
Jon Hassell Listening in Pictures (Ndeya): This album, released via its maker's new Warp-associated label Ndeya, is subtitled "Pentimento Volume One". "Pentimento", as the explanatory notes on the art/info inner sleeve tell us, means the "reappearance in a painting of earlier images, forms, or strokes that have been changed and painted over." The album is dedicated to the late artist Mati Klarwein who created iconic artwork for albums by Miles Davis, Santana and others but, in later life, devoted himself to "improved art", taking the work of others and adding to it… pentimento in action. This first album in almost a decade from the octogenarian Hassell, whose life has intertwined with serialism, minimalism, alt-pop, and much else, is therefore about layering. His work has often had an emphasis on global music styles fusing with western technique, but on Listening in Pictures what comes to the fore is gloopy alt-jazz that's been pentimento'd with gentle glitchtronics, whether on the bubbling watery soundscape of "Al-Kongo Udu" or more recognizable jazz stylings of "Ndeya". For this writer, the concept is more interesting than the execution but, by the same token, it also has the feel of a piece that needs to be lived with and I cannot claim to have done that.
Cockney Rebel The Human Menagerie + The Psychomodo (Chrysalis): A re-release for the two albums Cockney Rebel made before Steve Harley's ego split the group asunder so he could become Steve Harley & Cockney Rebel and muster his most gigantic, deathless (and brilliant) hit, "Make Me Smile (Come Up and See Me)", a couple of years later. Back in 1973, with his debut The Human Menagerie, his band muster a mannered, musical theatre stab at what Roxy Music were up to, with Harley's voice a punk, south London approximation of Bryan Ferry's bizarre mannerisms. It's alright, a fun period piece, but not as entertaining or tune-filled as the ebullient The Psychomodo from 1974 which is worth the price of entry for the title track and "Mr Soft" alone. Both albums come with their original packaging which includes picture/lyric inner sleeves
The Saxophones Songs of the Saxophones (Full Time Hobby): The Saxophones are Californian husband and wife duo Alexi Erenkov and Alison Alderdice, although their music has more in common with the wistful indie sensibility of Portland, Oregon, where this debut album was recorded. A quietly persuasive John Grant-meets-Leonard Cohen vibe oxidises slowly off their music. It's somnambulently slow in places yet the song delivery is dynamic. "Work Music", for instance, rides an echoing, lonely sluggish bass motif, almost deconstructed in its absence, but that only makes it more powerful. Opening with the reverb-laden "Time is Like a River", it's a sometimes dolorous journey but worth taking. Like the songs, the sleeve notes sometimes have a dry humour to them, but more often an unselfconscious depth of feeling. Of "Singing Desperately" Erenkov says "Alison and I have been together for over 10 years. I'm a very different person than I was when I met her. This song is about my history of dismissing her experiences; projecting my own anxiety, anger, frustration, and embarrassment onto her; and the process of unlearning these behaviours." Comes in lyric inner sleeve.
Aisha Badru Pendulum (Nettwerk): New York singer Aisha Badru deals in haunted downtempo electronic songwriting. The instrumentation is kept to a minimum, leaving it to her mannered voice to carry the weight, although a string section blossoms into something more opulent from time to time (as on "Bridges"). She sounds slightly sibilant, as if she's singing out of the corner of her mouth, but has a sweetness of tone, flecked with vulnerability and a precision in enunciation. Her very particular style has a lonely late night appeal.
Andy Jenkins Sweet Bunch (Spacebomb): My name is Thomas H Green. I stick the "H" in there to help recognition as "Tom Green" is sturdy but nondescript. I am not potential rock star (except in dreams). If I was Andy Jenkins, who is a potential rock star, I might have chosen to give myself a head start by adopting the name Trip Fontaine or something similarly noticable. But, no, Andy Jenkins! ANDY JENKINS! That aside, the Virginian singer's easy-going indie folk-rock is catchy; sometimes, as on "Curve of Love", gorgeously so. He writes classic songs that it would be easy to imagine conquering both BBC Radio 2 and festival land's summer afternoons. The dude would have been a major star in the early Seventies, when the likes of John Denver and Cat Stevens cleaned up.
Will Dutta bloom (Will Dutta) + James Heather Stories From Far Away on Piano (Ahead Of Our Time) + Luke Howard Open Heart Story (MercuryKX) : These three albums fall into the increasingly popular area where formal classical training intertwines with contemporary electronica. It's a world that Spotify and YouTube users are embracing in their millions to escape the Trumpian consumer dystopia outside their windows. Will Dutta is a London-based producer-performer who has worked with electronic explorers such as Plaid and Tim Exile. There are moments on his album – such as the vocal and sturdily zippy "A Higher Sense of Time" – that reflect this, but much of the album is filled with far more laidback treated piano experimentation which is both peaceful and sonically intriguing. Ninja Tune associate James Heather, on the other hand, sticks to Erik Satie-esque piano interludes. They range in tone – each track a response to a global news story – but add up to a collection that is at once contemplative and involving, growing richer with further listens. The best of it is beautiful and hints that Heather will be a name to contend with for years to come. His album was out last year, but only now appears on vinyl. Luke Howard is one of Australia's major contenders in this milieu and Open Heart Story is an international showcase that runs the gamut from the flowery "Hymn" to much simpler, reverberating piano numbers to rich, filmic orchestrations. On a larger scale, it's more cinematic than the other two albums reviewed here. Judging from the enormous contagious swell of "Bear Story II" Howard will one day write a film theme to give the late James Horner a run for his money.
Janis Ian Aftertones + Night Rains (Sony): Sony are re-releasing some of US singer-songwriter Janis Ian's back catalogue. I have been sent a couple. I'm not familiar with her and now I know why. Placing 1976's Aftertones on the deck, it clearly falls into that placid, piano ballad-led, thinky, "grown-up" music, what would eventually become known as Adult Contemporary (blueeegghh!!!). I suppose Carole King was the queen of such music but Ian, when Aftertones appeared, was coming off the back of a massive album, the chart-topping, million-selling Between the Lines. Whatevs, this is boring schmaltz and I'm now pulling it off the turntable. Night Rains is better. The title track has a sweet country ballad feel but, no, this is just not theartsdesk on Vinyl's thing at all. Both come in photo/lyric inner sleeves.
Caspar Leonard Restoration EP (Casparleonard): London singer-producer-filmmaker Caspar Leonard drops an EP with assistance from Luke Smith, the electro-indie producer who's assisted everyone from Foals to Shit Disco to Depeche Mode in the past. On art/info gatefold and white vinyl, it's a creature of fluttering emotions, haunted and wounded-sounding but smothered in fluttering, delicate electronics that make the somewhat conventional songs more intriguing. The gloppy "Untitled 2" is the most striking but, overall, these pieces have a certain commercial potential but don't push far enough from the post-Ed Sheeran/James Blake continuum to grab by the short'n'curlies.
We welcome any and all vinyl for review. Please hit thomash.green@theartsdesk.com for a postal address.
Very much a trip worth taking
Share this article