Tom Clancy's The Division |

reviews, news & interviews
Tom Clancy's The Division
Tom Clancy's The Division
Open world means open season in this massive online apocalyptic shooter
'The Division': does a grand job of uniting gunplay and role-playing
Sleeper cells get a bad press. The undercover units that seamlessly weave themselves into the fabric of society are normally associated with espionage and terrorism. But what if the sleepers were actually guardians of all that we hold dear? What if they represented the very last defence when order dissolves into chaos and anarchy replaces law?
This is the central question at the base of a towering Tom Clancy premise. It's an ambitious end-of-days narrative about a global pandemic that has brought about the collapse of civilised society, resulting in deep cover agents being activated as a last chance throw of the dice to retain some sort of control on the mean streets of Manhattan.
The degree of character customisation is impressive
The Division is an open world role-playing game, best played together online by up to four players. If you've played Destiny, a similar style of game but set in a sci-fi intergalactic setting, you won't be a million light years from the style of play on display. There's a sprawling city, an equally massive map, a plethora of side missions that yield blueprints, allowing you to develop your own base of operations and a mainline narrative about beating the pandemic and conspirators behind it.
You can go where you want and every time you discover a new district you'll earn experience points and fight different levels of street gang bad guys, who may have taken hostages, attempted to hijack vital supplies or overrun landmarks like the Lincoln Tunnel. As the story progresses you'll discover different factions, from private military contractors to a rogue sanitation union, all operating with impunity in a lawless New York, where stray dogs and scavenger survivors litter the desolate streets, alongside crashed cars and jack-knifed trucks.
The abandoned vehicles are your main source of cover during street battles, but the cover mechanic takes some getting used to. It lacks refinement and can feel clunky, especially when you get caught on the wrong side of a car and suddenly get peppered with hot lead.
Similarly, the shooting system is off-target and can at times be shaky and inaccurate. It could be argued that this is where the realism of a gunfight kicks in – such is the Clancy trademark for accurate portrayal, but that illusion is shattered when you find yourself pumping a low level street thug with a full magazine and he's still not turning up his toes.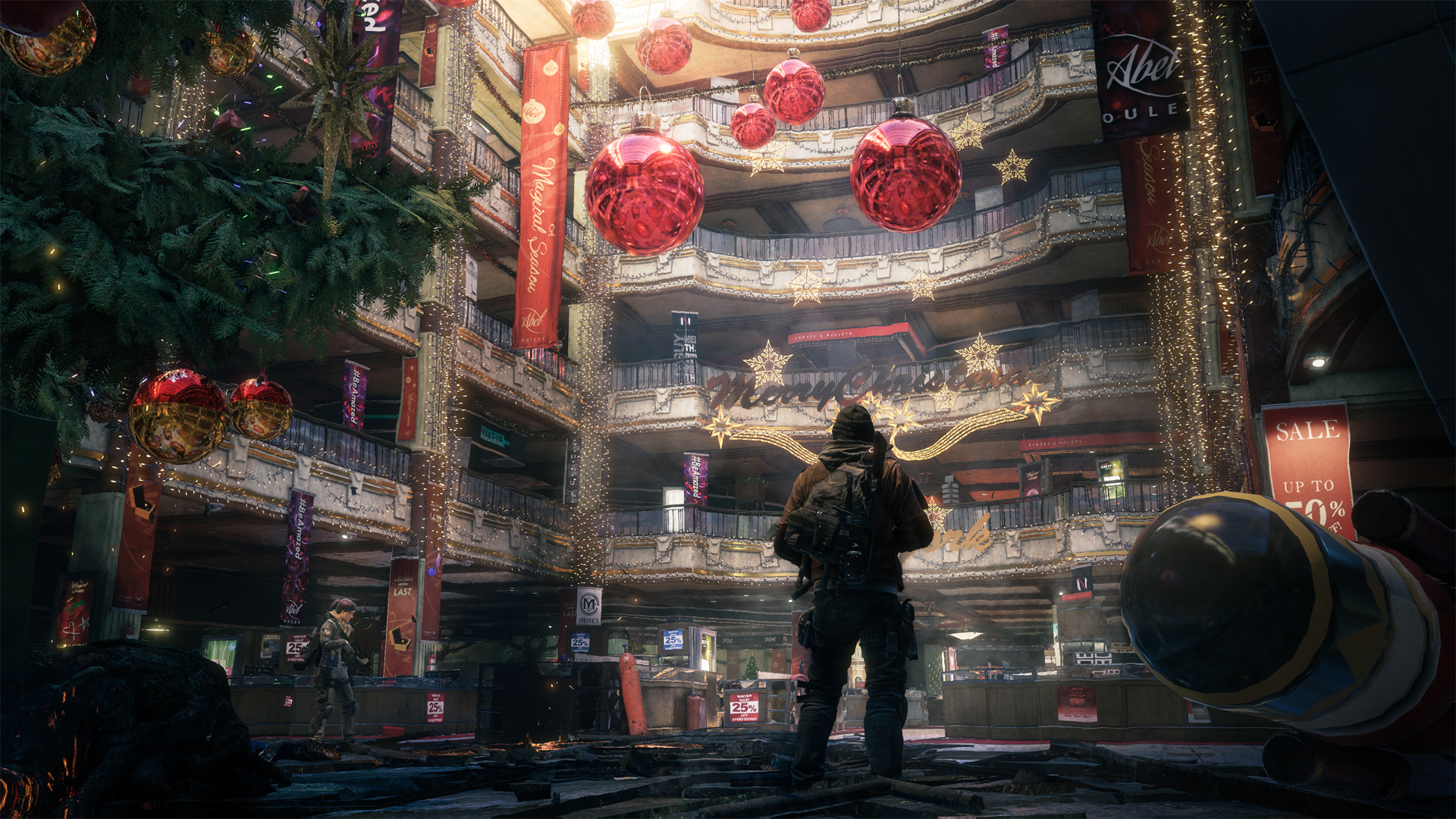 On the plus side, the enemy AI is refreshingly sharp. They'll flank your position, attempt to pin you down with suppressing fire, lobbing grenades and generally making your life tougher than you might expect. As missions progress you'll be thankful to have other players on your team, as battle strategies will need to be employed to emerge victorious.
Deep within the city there's a contaminated area called The Dark Zone, which enables player vs. player combat in addition to the standard computer-controlled opponents, and has an entirely separate leveling system. Once you've defeated an enemy and retrieved valuable loot you must send up a flare and wait for chopper extraction. It's at this point the gameplay becomes psychotically intense as other human players can go rogue and shoot you before claiming the bounty for themselves. It's a hugely atmospheric, sweaty-palm experience and a valuable addition to the overall offering.
Away from the gunplay you'll level up, unlock skills and abilities and constantly tinker with weapons and armour. The degree of character customisation is impressive, but it needs to be as that's the main driver for the combat scenarios from which most of this booty is gleaned. And it's only the introduction of better weaponry that goes some way to balancing your mortality against the near bullet-proof bad guys.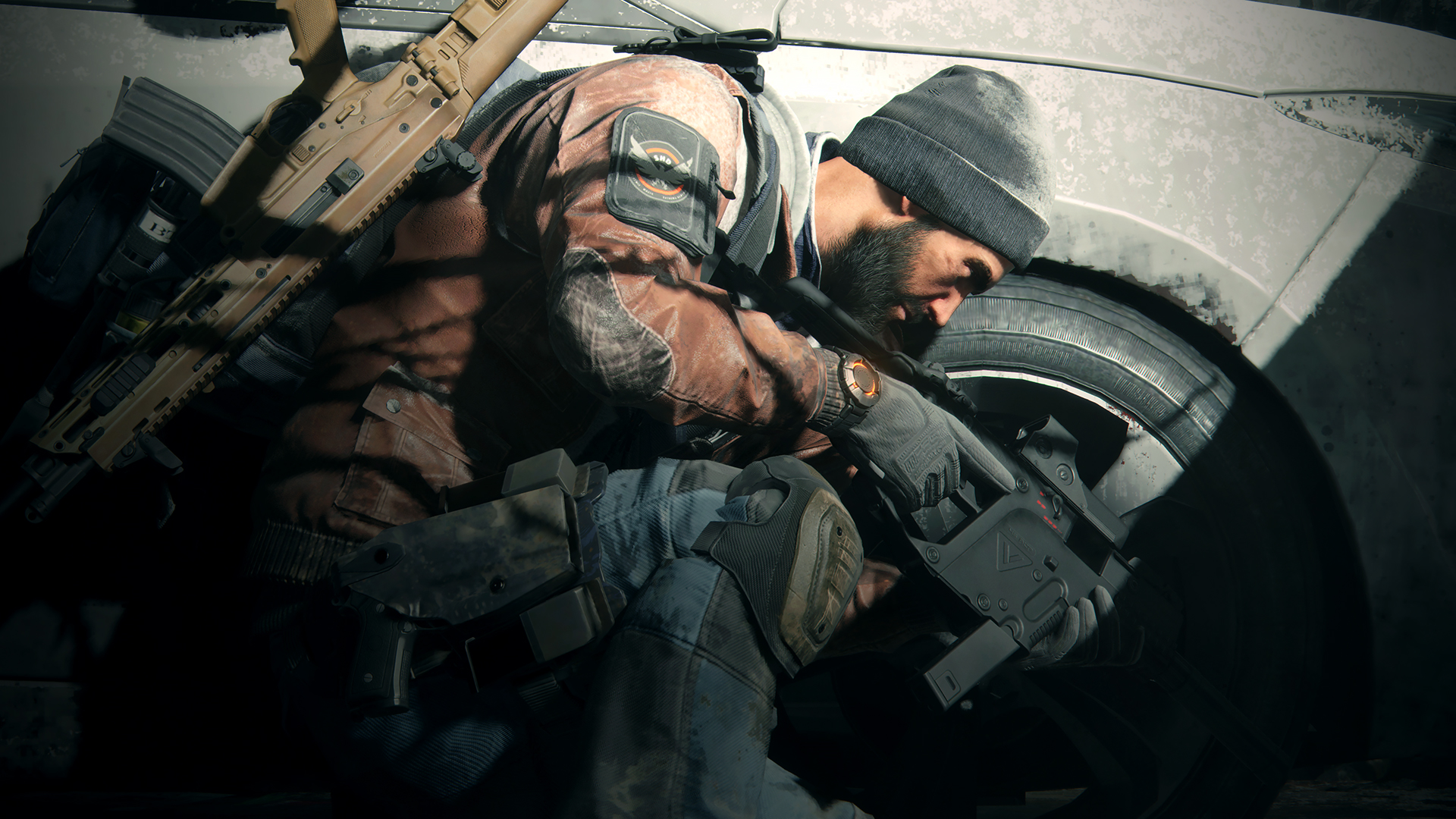 Where The Division suddenly starts to fall apart is around the tricky issue of online play. While it's remarkably easy to join other players, at times the game feels about as stable as the EU, such is the number of times server connections will drop out, or worse still, total screen freeze occurs, resulting in a reboot – exactly what you don't need if you're nearing the end of a lengthy four-player mission. A plethora of forums is springing up with advice on how to fix these bugs and crashes, but there's stability issues across all platforms and the number of connection-drops and crashes seems far greater than any other heavily populated online game. A patch must surely be in the works.
But even with technical gripes and occasionally cumbersome combat, The Division is a class act that will keep you returning to the rotten Big Apple, time and time again. Ambitious online games of this scale never launch without imperfections but with the amount of meaty content chunks gradually squeezing down the pipe, there should be plenty here to keep even the most die-hard sleeper awake and on-point.