theartsdesk at the Edinburgh International Film Festival |

reviews, news & interviews
theartsdesk at the Edinburgh International Film Festival
theartsdesk at the Edinburgh International Film Festival
Edinburgh puts other festivals in the shade with an amazing array of female filmmakers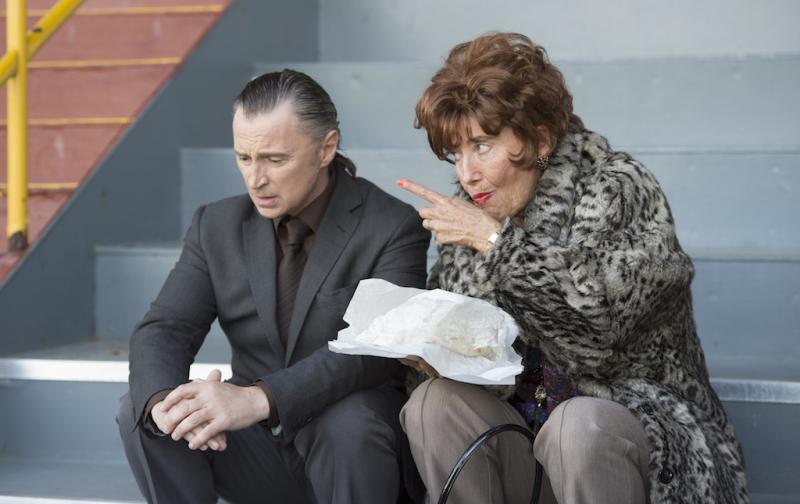 Almost the same age, Emma Thompson and Robert Carlyle play mother and son in The Legend of Barney Thomson
It's a big deal when a film festival unveils a new artistic director. After all, this is the person who leads the selection of often hundreds of films, thereby shaping the style and tone of the festival. It's a responsibility that can not only reflect but dictate patterns in filmmaking and viewing; and for specifically public events, such as the festivals in London and Edinburgh, the pleasure of thousands of people depends on getting it right.
This is a terrific job to have, which is why there are some festival chiefs around the world, cineaste Sepp Blatters, who refuse to budge for years on end. Conversely, in recent years the Edinburgh International Film Festival has had a succession of relatively short-term chiefs; some may say that it's a problem that reflects an era in which the EIFF has been scheduled away from the festival frenzy that takes place in the city later in the summer and has taken time to find its feet. I actually think it's a good thing, allowing fresh perspectives into the programming that keep the cobwebs at bay.
Carlyle makes up for an occasional lack of finesse with a nice feel for his down-at-heel milieuMark Adams has pretty much done it all – national newspaper critic, film industry journalist, festival programmer. In London, he's programmed for the BFI South Bank (in the days when it was the NFT) and was director of cinema at the ICA. He has breadth and depth of experience, but also a catholic taste without the ego from which many film critics suffer, the desperate need to constantly take a position – abject fandom, contrarian, anti-populist, what-have-you.
With an existing team of programmers keeping the essential qualities and energy of the festival in play, Adams' first year has played to Edinburgh's strengths – an emphasis on British and American independent films, strong retrospectives and documentaries, an eye on younger audiences. But it's also shown a significant number of films directed by and about women; when major festivals such as Cannes have struggled pathetically to acknowledge female filmmakers, Edinburgh has gained quality and kudos by doing so.
2015 has also been marked by a boisterous burst of Scottishness, with films featuring such national treasures as Robert Carlyle and Ewan McGregor, Peter Mullan and James Cosmo. Carlyle opened the festival with his directorial debut, The Legend of Barney Thomson, while McGregor – Scotland's very own international film star – gave a rare on-stage interview.
As with every part of festival programming, Adams says that this has been fortuitous timing rather than intent; whatever the reasons, it's helped to re-establish the EIFF as one of the great people's film festivals.
Here are 10 festival picks, many of which will eventually be playing at a cinema near you.
The Legend of Barney Thomson (Robert Carlyle)
Robert Carlyle directs himself in this very funny black comedy, as a Glasgow barber whose mundane life takes a colourful turn when a local detective (Ray Winstone) suspects him to be the Body Parts Killer. Barney's misadventures in the workplace don't help matters, nor the secret of his aged but still-partying mother (Emma Thompson), defying time and good taste in her fake tan and furs, whose casual willingness to lend him her freezer ought to send warning signals. With his first film behind the camera, Carlyle makes up for an occasional lack of finesse with a nice feel for his down-at-heel milieu, a bold willingness to leave dialect undiluted, and a breezy sense of the absurd. The stand-out reason for seeing this, though, is Thompson's glorious grotesque.
Last Days in the Desert (Rodrigo Garcia)
Ewan McGregor shines in a novel dual role – as both Jesus and the Devil – in this reflection on the tail end of Christ's 40-day sojourn in the desert, where a meeting with a family living in barren isolation adds a charge to his introspection. Director Garcia's not known for a sparky approach to narrative, and this runs the risk of calcifying beneath the desert sun. But it's beautifully shot by Emmanuel Lubezki (Gravity), who makes the landscape at once wondrous and forbidding; and the themes, particular concerning father-son relationships – divine and otherwise – are movingly explored. McGregor (pictured above) also has fun playing against and off himself. When the Devil suggests to Jesus that "Failure is its own punishment," he can't help following up with a laugh. "That's daddy talk."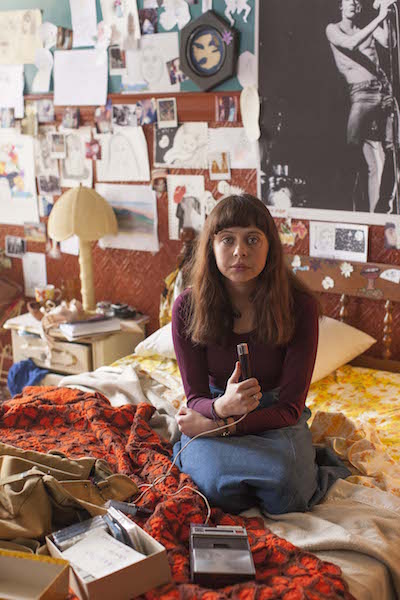 The Diary of a Teenage Girl (Marielle Heller)
An adaptation of Phoebe Gloeckner's semi-autobiographical novel, about a 15-year-old schoolgirl in 1970s San Francisco who enters into a sexual relationship with her mother's boyfriend, this comic drama treads on eggshells throughout – overcoming inbuilt issues of bad taste through a tonal sleight of hand and an assured performance by young lead Bel Powley (pictured right, who happens to be British, and in her mid-twenties). She is Minnie, wannabe cartoonist and lonely child, whose hedonistic single mother (Kristen Wiig) is far from an ideal role model. When Minnie acts on her crush for the much older Monroe (Alexander Skarsgård), the amiable, laid-back chap cheerily succumbs, despite the crass infidelity towards her mother and the small detail that he's breaking the law. Director Marielle Heller is less concerned with that fact than with the coming of age of a very young woman who is surprisingly in control of the affair, if not her emotions. Heller offers an evocative sense of period (all beige and tight-fitting flares) and reflects her source material by introducing occasional flourishes of animation into the action.
Welcome to Me (Shira Piven)
Kristen Wiig is centre stage in this one, an often hilarious, but also thought-provoking satire on America's simultaneous obsessions with wealth, fame, TV and self-help. Wiig is Alice Klieg, a woman with borderline personality disorder who wins millions of dollars in the lottery and spends it on producing her own chat show – a mindbogglingly self-indulgent and tacky vanity project in which she is host and the only subject. She also decides to stop her treatment, telling her shrink (Tim Robbins) that "as a new member of the rich and famous I just don't have time for the pain." The fault of the film is that it doesn't go deeper and darker, by addressing the way that American culture really doesn't help anyone's mental health. But Wiig's deadpan style does ensure that there is discomfort beneath the mirth.
Next page: six more of the best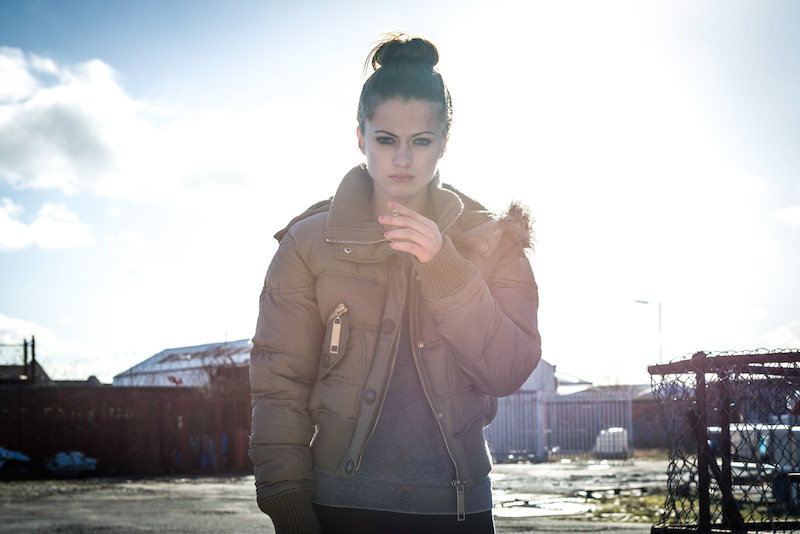 The Violators (Helen Walsh)
Novelist Helen Walsh's debut film is as raw and edgy as her novels, with an uncompromising depiction of life on the fringes of British society, not least for young women. It fits into the renewed trend for social realism, which brings an added level of menace to the Ken Loach/Dardennes Brothers tradition (another recent example being Catch Me Daddy). So there's no cinematic flash, just relentless, character-driven tension. Walsh focuses on two young women from opposite sides of the tracks, linked – though only one of them is aware of it – by their relations with a local villain. The narrative is a little wayward, Walsh's use of the rich girl with stalker tendencies getting in the way of the more powerful storyline involving Shelly (a superb Lauren McQueen, pictured above), an indefatigable young woman ducking and diving through a world in which, with one exception, men are either abusive or useless. Setting her increasingly disturbing story on a northern sink estate, Walsh captures the limitations and hopelessness of the dispossessed.
The Incident (Jane Linfoot)
This is another debut by a female writer/director, and another that involves a clash between haves and have-nots; otherwise Jane Linfoot's film is an entirely different proposition to The Violators. A slow-burn psychological drama underpinned by social conscience, it starts with an almost accidental kerb crawl, a man simply unable to turn away from an offer of sex from a virtual child, then becomes a study of the two women involved – the prostitute, a desperate, lonely, dysfunctional young woman who really only wishes "to be seen", and the well-to-do architect's wife, who has just been cheated on. The couple's sleek modern home in the countryside is the fourth character in the film, the setting for its creepy and chilling centrepiece, after which social and personal issues are very effectively played out.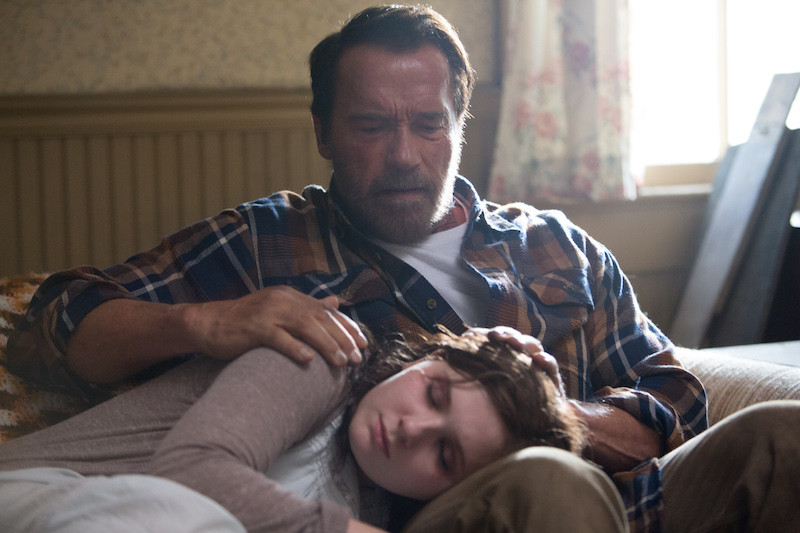 Maggie (Henry Hobson)
Edinburgh loves its horror. This one is an atypical zombie drama most notable for featuring a serious, non-action role for Arnold Schwarzenegger, in which the Austrian is very good indeed. In a present-day dystopia, the world is afflicted with a disease that turns its victims into cannibalistic monsters. Society hasn't entirely crumbled, as in The Walking Dead, but has been brought under martial law. When someone is bitten, they're allowed to continue with their lives for a few weeks more, before "the turn" approaches and they must be handed back to the authorities to die. Schwarzenegger plays Wade, a farmer who's determined to keep his infected daughter with him (Abigail Breslin, pictured above with Schwarzenegger). There are just enough moments of horror to ensure that we know what's at stake, and one ominous warning from Wade's doctor: "She's going to lose her appetite. And then she'll get it back again." But for the most part this is a sombre, sad film, focused on loss. Bearded and haggard, Schwarzenegger's "minimalist" style of acting comes into its own here, as he movingly portrays a simple, steadfast man trying to come to terms with the unthinkable. Incidentally, Breslin has appeared in one of the great Zombie comedies, Zombieland, so has a rare double bill to her credit.
Black Mountain Poets (Jamie Adams)
Terrific example of what you can do in just five days, without a script, but with a group of inspired improvisers. Last of a trilogy of micro-budget improvised films by Jamie Adams (after Benny & Jolene and A Wonderful Christmas Time), this one's set in the Black Mountains of Wales, where a couple of sisters on the run (Alice Lowe and Dolly Wells) pose as poets, in order to hide out in a poetry retreat. Bickering egos, romantic tussles, camping mishaps and naff verse ensue. One expects this kind of exercise to involve a little excess and flab, yet this is consistently funny, with at its heart a touching tale of two sisters who must learn to go their separate ways.
100 Yen Love (Masaharu Take)
It's hardly surprising that the Japanese take on female self-empowerment should be harsh, detached and eccentric. It also happens to be a hoot, with a gloriously rounded central performance. Sakura Ando (pictured right) is Ichiko, a 32-year-old, unfit slacker finally forced to leave home and take care of herself. Taking the night shift in the eponymous 24-hour- discount store, she starts to point herself in the right direction, until a series of heartbreaking setbacks at the hands of men prompts her towards a different course – boxing. The transformation of Ando's offbeat heroine is wondrous to behold, though the filmmakers hold plenty of pain in reserve. 100 Yen Love made me think of Million Dollar Baby, and the fact that cinema doesn't allow its female pugilists the same rags-to-riches triumphs as its men. Either way, the film is an unmitigated triumph for its star.
The Newsroom – Off the Record (Mikala Krogh)
This absorbing Danish documentary signals the death knell for traditional news outlets – newspapers – as they struggle to combat the double whammy of economic hard times and the internet. Director Mikala Krogh's film offers a fly-on-the-wall of the Danish tabloid Ekstra Bladet, as its circulation plummets and chief editor Poul Madsen tries to save the paper by focusing his money-making efforts online. And there's the irony shared by media companies worldwide: by charging for the website, he's expecting readers to pay for something they've always had for free; by moving editorial resources online, he's undermining the role of his paper. Moreover, nothing he does makes a blind bit of difference. It's depressing, maybe, but with a cast of engaging and for the most part sympathetic newsmen and women, Krogh has fashioned an absorbing account of professionals desperately clinging onto their craft.