A Most Wanted Man |

reviews, news & interviews
A Most Wanted Man
A Most Wanted Man
Philip Seymour Hoffman brings another le Carré spy vividly to life
Friday, 12 September 2014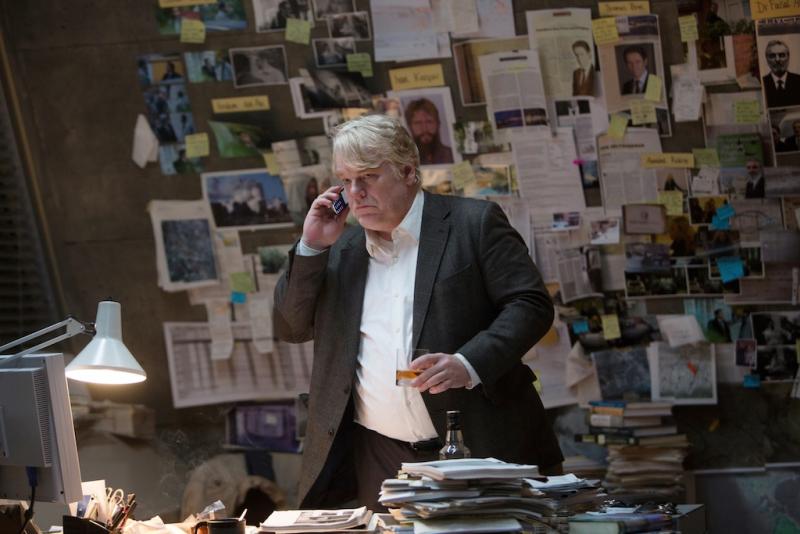 Forget Smiley, here's Grumpy. Philip Seymour Hoffman's wonderfully human spy in A Most Wanted Man
Other films have been and still will be released featuring Philip Seymour Hoffman, since his death earlier this year. But A Most Wanted Man is the one that serves as the final testament to what's been lost. Here is not just a final great performance, but a character one might otherwise have imagined revisiting.
That character is Gunter Bachman, created by John Le Carré in his 2008 spy novel, who compares with George Smiley as a skilled and honourable spy, swimming against the tide of more treacherous peers.
Bachman is the head of a highly secretive German counter-terrorism unit based in Hamburg, whose modus operandi is to cultivate sources within the city's Islamic community. This is the city where the 9/11 bombers lived and plotted, and left a toxic hole of guilt and paranoia, meaning that Bachman is constantly at odds with his country's domestic security forces.
When a filthy, heavily-bearded man climbs out of the river Elbe and enters the city, he quickly hits the radar of Bachman's talented young team and identified as a Chechen and militant Jihadist, Issa Karpov (Grigory Dobrygin). At first, there's no doubt that he means ill.
As one expects from le Carré, this is a cerebral spy yarn heavy on actual spying Bachman decides to keep an eye on Karpov in the hope that he will lead him to bigger fish; in particular, the spy thinks this may be his chance to nab a moderate Muslim academic who he believes to be channelling money to terrorists. But while Bachman is playing the long game, the security service just wants to arrest Karpov and be done with it. CIA agent Martha Sullivan (Robin Wright, pictured below, with Hoffman) lurks in the wings, asking for some quid pro quo from Bachman before offering her support. Unfortunately, he has no love for the CIA; given what we've seen of American agents in 24, Homeland and the Bourne movies, not even able to trust each other, who can blame him?
Meanwhile, Karpov's intentions become harder to gauge when he hires a civil rights lawyer (Rachel McAdams), asking her to approach an English banker in Hamburg (Willem Dafoe) with an unusual request.
As one expects from le Carré, this is a cerebral spy yarn heavy on actual spying – surveillance, skulduggery, cajoling and negotiating, waiting – rather than action. And director Anton Corbijn thoroughly appreciates what he has in his hands, running his story in a matter-of-fact, low-key tone, briskly and deliberately, never pushing the intrigue but ensuring that the plot is very hard to call until the final sequence.
Corbijn's last film, The American, which featured George Clooney as an assassin in hiding, was of a dry, existential bent; we had to work hard to find the humanity beneath its beautiful veneer. But with this film there is an abundance of flesh and blood.
A number of these protagonists are trying to put right the sins of their fathers, another is rebelling against her background, Bachman himself has demons to deal with from his previous assignment, in Beirut. Following his characters on the streets and in seedy bars, in rundown tenements and hi-tech office buildings, Corbijn builds a palpable world of displaced people – spies and suspects alike – struggling for meaning and acceptance in a city that isn't at all welcoming.
Bachman is central to many of the dynamics, whether nurturing or cajoling his contacts, coercing the banker and lawyer to do his bidding, playing politics, or – the lightest aspect of the film – providing the leadership and inspiration to his team (including Nina Hoss and Daniel Brühl, pictured left with Hoffman). And though the whole cast delivers, it's Hoffman's show.
He makes a wonderfully human spymaster, able and determined, touchy-feely when he needs to be but fiery towards those he detests, so focused that when he smiles it seems like a calculated expense of energy. Physically, he's a mess – pale, dishevelled, chain-smoking, possibly an alcoholic. One of the great things about Hoffman was his complete lack of vanity; there's a marvellous scene here in which Bachman walks down the street struggling to tuck his shirt into his trousers, when his gut simply won't allow it.
Somehow Hoffman manages to create a man of iron resolve, who nevertheless carries the vulnerability of knowing that he has failed before. That's what makes the whole film absorbing and the final scenes so unbearably tense.
Overleaf: watch the trailer for A Most Wanted Man