Tinker Tailor Soldier Spy |

reviews, news & interviews
Tinker Tailor Soldier Spy
Tinker Tailor Soldier Spy
Delightfully old-style thriller with a shadowy modern twist
Friday, 16 September 2011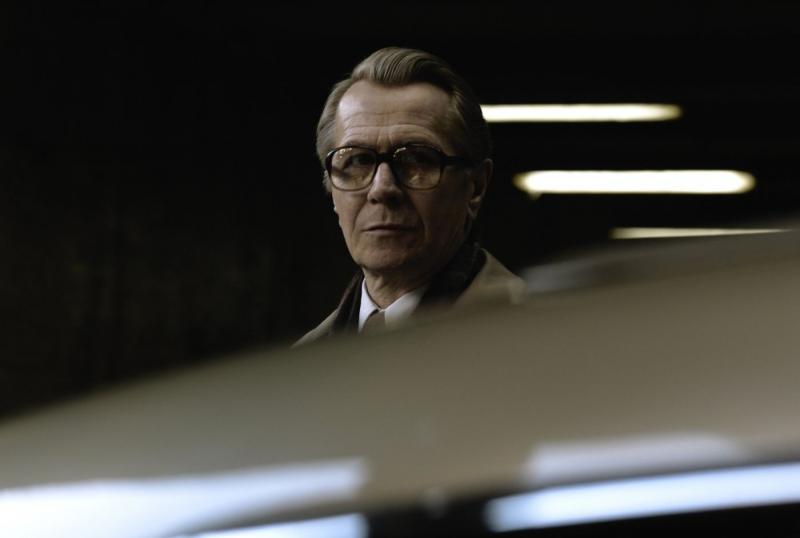 Gary Oldman inhabits the inscrutable Smiley in a mesmerically subtle performance
Tomas Alfredson's riveting, stately adaptation of John le Carré's classic spy novel is an immaculately measured teaser, delivered one carefully heaped spoonful at a time. Primped, polished and with the tension ratcheted up a notch for the big screen, Tinker Tailor Soldier Spy is a high-wire tight introduction to a group of men who live their lives in guarded apprehension.
It's populated by an all-star cast, led by a formidably restrained Gary Oldman as - watcher of the watchmen - George Smiley.
For those unfamiliar with le Carré's eight Smiley novels (of which Tinker Tailor Soldier Spy is the fifth), or indeed the seven-part 1979 BBC TV series, this film is an intense, edge-of-your-seat induction into the murky world of the Secret Intelligence Service (aka MI6), or "the Circus" as it's so evocatively monikered. The novel's dense plot is pressed tight into its 127-minute running time but the exposition is deftly handled, with plot developments delivered credibly in a way that assumes the audience can join the dots.
It begins with a violent end to the established order. It's 1973 and the Circus's chief (John Hurt) - known only as "Control" - has sent one of his operatives, Jim Prideaux (Mark Strong), to Hungary to receive information about a Russian spy who Control believes has infiltrated the highest echelons of MI6. The mission ends in catastrophe and Control is ousted, while his right-hand man George Smiley (Gary Oldman) is told, ignominiously, that he's out too. He barely flinches.
When disgraced MI6 heavy - or "scalp hunter" - Ricki Tarr (Tom Hardy) confirms the existence of a mole, Smiley is quickly rehired by undersecretary Oliver Lacon (Simon McBurney) for a clandestine mission investigating his former colleagues, who include new ringmaster Percy Allenine (Toby Jones) and the caddish Bill Haydon (Colin Firth, pictured below). He is assisted in his endeavours by younger agent Peter Guillam (Benedict Cumberbatch). And so it begins.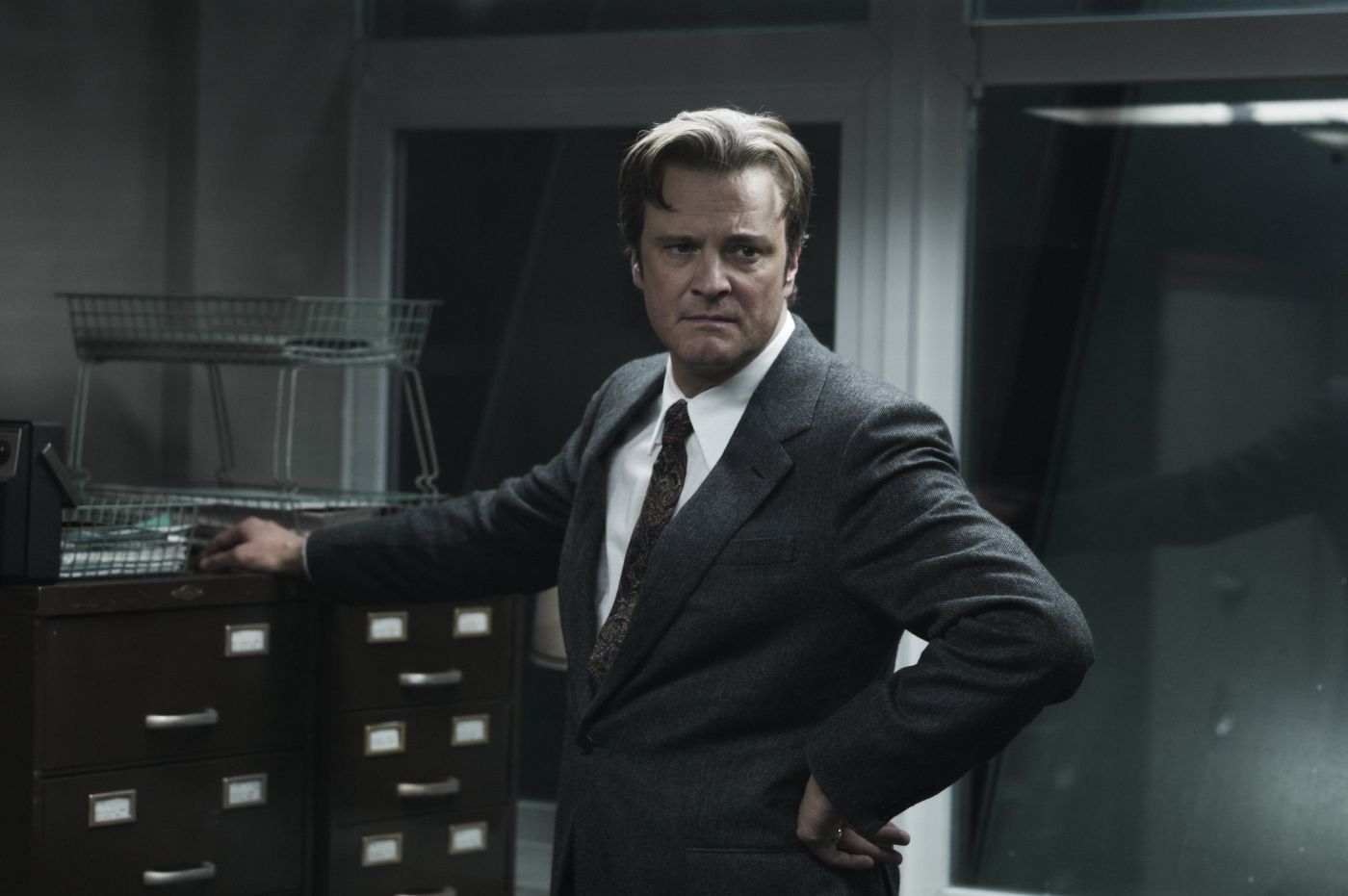 Adapted for the screen by Bridget O'Connor and Peter Straughan, reassuringly this version arrives with le Carré's effusive approval. He has affectionately described the characters in the TV adaptation as "huggable" whereas the film is, to his mind, "without sentiment, sexier, grittier, and crueller". The Swedish Alfredson is an impeccable choice of director for the material. With his mood-over-frights horror Let the Right One In (2008) he demonstrated a restrained but utterly distinctive touch. In Tinker Tailor Solider Spy he uses his outsider's eye to create a brooding, sub-zero sense of unease and never resorts to crude theatrics; the film is all the better for it and there are even touches of delicious satirical humour.
Faced with the unenviable task of being compared to the Smiley of the TV series (Alec Guinness, who quite simply is Smiley for many), Oldman rises to the challenge, inhabiting the inscrutable Smiley to perfection. His mesmerically subtle performance recalls Gene Hackman in The Conversation (1974) and Russell Crowe in The Insider (1999). Convincingly aged, he has the weight, elegance and cool exterior of a marble statue, virtually unreadable but utterly credible and, despite radiating an almost sinister potential, still likeable. When this dignified, taciturn gent's weakness is revealed it's as devastating as if we knew every page of his life story. This surely puts this never-nominated actor at the front of the pack for next year's Academy Awards.
Tinker Tailor Soldier Spy contains some superb touches, both large and small: it's rich with sepia tones which gives it an antiquated (albeit nostalgic rather than authentic) aesthetic. The top agents' meeting room is soundproofed in the most fabulous and, distinctively filmic, orange. Graffiti daubed outside the men's secret rendezvous house claims that "The Future is Female". Smiley's careful unwrapping of a Trebor mint as he waits, gun in hand, for the mole is a neat summation of this old gentleman spy. The baldness of some of the dialogue, too, is a nice counterpoint to the agents' refined veneer: "Everything the Circus thinks is gold is shit."
Terrifically cast, moodily shot and constructed with the delicacy of a house of cards, Tinker Tailor Soldier Spy is a delightfully old-fashioned thriller with a tenebrous twist of modernity.
Watch the trailer to Tinker Tailor Soldier Spy
Gary Oldman's performance surely puts this never-nominated actor at the front of the pack for next year's Academy Awards
rating
Explore topics
Share this article