Jack White, O2 Academy Brixton |

reviews, news & interviews
Jack White, O2 Academy Brixton
Jack White, O2 Academy Brixton
A night of savage intensity from the former White Stripe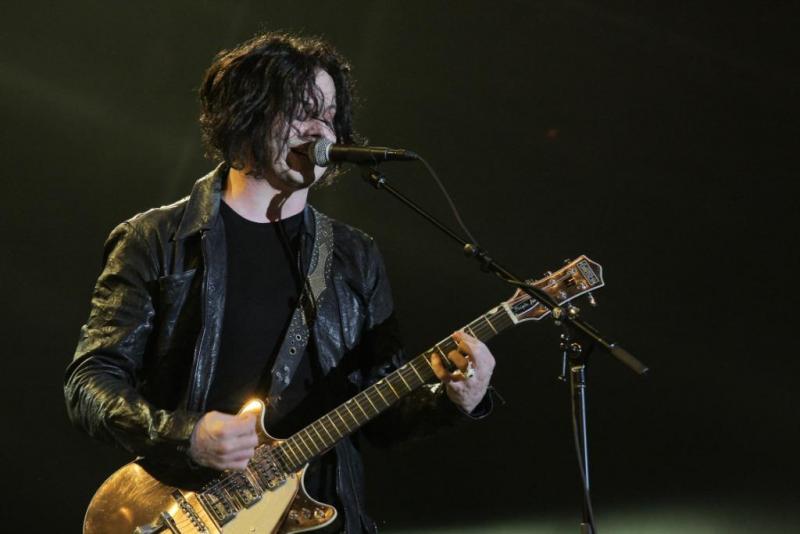 Jack White: The Greatest?
The suspicion that Jack White is a humourless plank-spanker, harboured by certain members of the media at least, has been thrown into deeper conjecture this past month, with the news that he's entered into a war of words with the compilers of The Guinness Book Of Records.
With his first band, The White Stripes, he'd secured an entry in the trusty annual's 2009 edition for performing the shortest-ever concert – a one-note affair in Newfoundland, Canada in 2007, which may or may not have been a spontaneous gag for the benefit of a rockumentary being shot at the time. Since then, numerous rival acts have laid spurious claim to that record, causing the compilers to pull the record entirely and, after White, tongue possibly in cheek, questioned the withdrawal, to suggest that he find another record to break.
The old stuff came back to greet you like a sweetheart from simpler childhood days
In a blog on his Third Man website, White, still triumphant after topping the charts on both sides of the Atlantic with his first solo album, Blunderbuss, has vowed to crown that achievement by "breaking the world record for the most metaphors in a single concert" on his current European tour.
As if there weren't enough surreal intrigue surrounding the JWIII roadshow already! By the time it last swung through town on Blunderbuss's release date in April, he'd initiated a system whereby he had two bands in tow, one all-female, the other all-male, and he'd choose which would back him each night that morning over breakfast. That night, the gals got the nod. The lads surely would be itching for a start this time, just like just like Andy Carroll, Theo Walcott, and English football's other borderline cases for this Sunday's Euro quarter-final.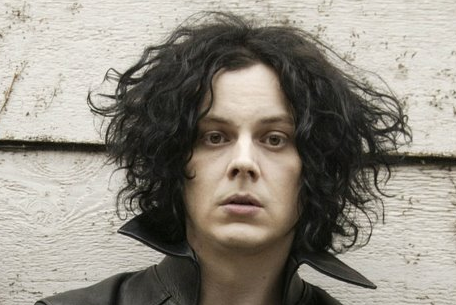 Inside a keenly packed Academy, it was clear that they'd got the nod, as the burly Daru Jones battered his drum kit for an electrifying strobelit overture, which soon revealed itself to be "Black Math" – a familiar Stripean set-opener following its appearance on 2003's Elephant. This, though, was a fiercely muscular, fully fleshed-out rockin' racket, heavier than anything he might've mustered with just lil' sister Meg on the sticks – and probably heavier than Led Zeppelin, too. Even at this stage the Guinness contingent, had there been one, would've been hard pushed to tot up metaphors.
Ever since Jack and Meg called time on their beloved duo last year, one has had to wonder where he, the rightly touted Last Rock Star, would go next. However satisfying those bands were/are, his mere "slotting in" as co-frontman of The Raconteurs, and drummer with The Dead Weather, always felt like a deferral of his talent. The Stripes were all but a one-man show, and he always carried it, with jaw-dropping panache. Here, with six crack musos semi-circling him, there was an air of liberation about him – that a certain amount of that responsibility to deliver the goods had been lifted from his shoulders, and that, having drilled each team in practice, and given them a scary incentive to perform up to his exacting standards, he could focus on the important stuff, like arrangements, playing and singing.
After a short run of Blunderbuss highlights and a feral take on The Raconteurs' "Top Yourself", he rethought "Hotel Yorba" at a brisk, Flying Burritos-esque country-rock canter, with value-added pedal-steel guitar, and upright bass. "Trash Tongue Talker", from the new record, was apparently inspired by New Orleans R&B pianist James Booker, but tonight it had so much old-time swing you could almost have done the Charleston to it.
Our hero pinballed around his play-space, soloing with savage intensity, the crowd at fever pitch
At judicious moments, though, Jack still brought the rock: "Dead Leaves and the Dirty Ground" was crunchingly intense, while The Dead Weather's "I Cut Like A Buffalo", with Daru Jones beefing up White's own super-funky beat, was again Zeppelin-esque. Though he became unfashionable for three or four years there, his greatest hits from that period really are still the greatest. And the old stuff, like sudden, hushed "We're Going To Be Friends", came back to greet you like a sweetheart from simpler childhood days.
As thus contrasted, new tunes like "On And On And On" and "Hip (Eponymous) Poor Boy" were complex in structure and rhythm, but finally White hunkered down with the boys for some no-nonsense blues – a protracted "Ball and Biscuit", with our hero pinballing around his play-space, soloing with savage intensity, the crowd at fever pitch.
There was more straightahead rockin' in the encore: a torrid "Sixteen Saltines", and a pulsating, stop-start "The Hardest Button To Button". Jack waltzed on out with a valedictory "Take Me With You When You Go". It's a mark of how warmly the public have embraced the solo White that he got away without a "Seven Nation Army". On this form, the Guinness Book Of Records 2013 will to relist him, simply, as "The Greatest".