Interview: Roy Haynes, Jazz Drumming Giant |

reviews, news & interviews
Interview: Roy Haynes, Jazz Drumming Giant
Interview: Roy Haynes, Jazz Drumming Giant
The 86-year-old jazz legend reminisces, from Satchmo to now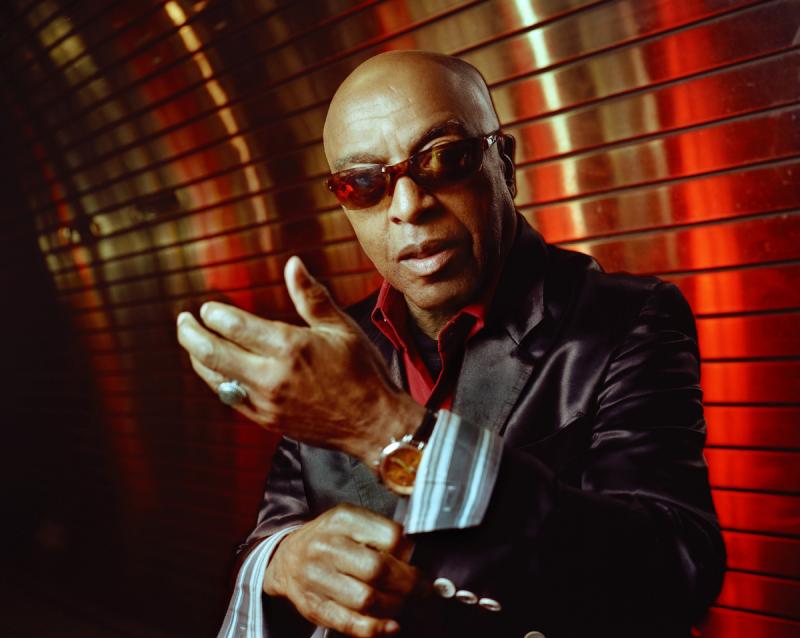 Roy Haynes: the Best-Dressed Man of 1960 stays sharp in the 21st century
The man who played with everyone, Roy Haynes earned his Lifetime Achievement Award at this year's Grammys, in a career even his 86 years hardly make credible. He was 21 when he got the call to drum for Louis Armstrong in 1946. He was at the drum stool as Billie Holiday played her last club gig, crying at the pain of her dying body. Charlie Parker, John Coltrane, Thelonius Monk, Miles Davis, Archie Shepp and Pat Metheny are among the names who've enjoyed his sympathetic touch.
When he was named one of
Esquire
's Best-Dressed Men of 1960, Fred Astaire and Clark Gable were on the list. But Haynes is no lucky Zelig figure. The music's giants have wanted Haynes because, to some, he's the greatest jazz drummer ever.
He plays the London Jazz Festival on Friday, as he mostly does these days, with his Fountain of Youth band - named as a nod to the Haynes who on their 2006 album Whereas looks a trim and muscular super-fit 60, and still drums with urgent imagination. When I call him at his New York home, he's impatient with questions he deems stupid, a man not about to waste time suffering fools now.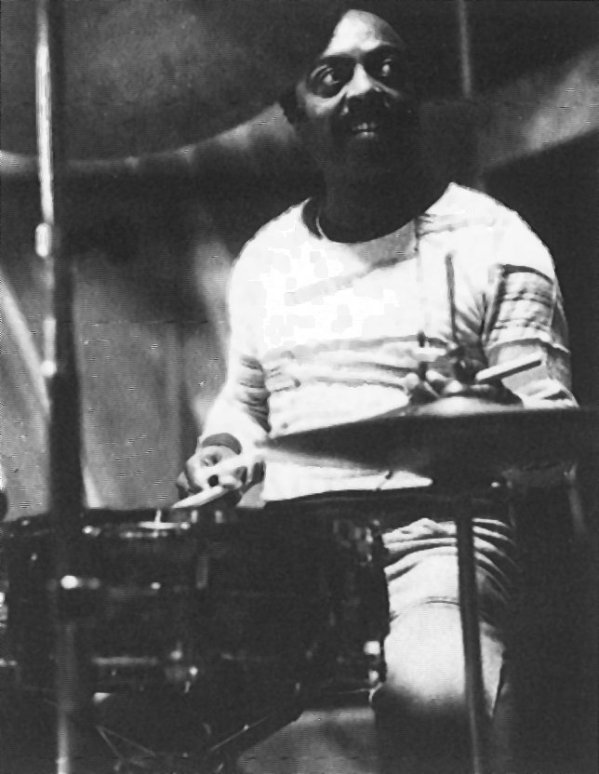 The Boston Haynes (pictured left) was born into in 1925 made him worldly. "Man, I lived across the street from a synagogue," he recalls. "We had Irish people living on one side of the house and French-Canadian on the other. I didn't just grow up in a slum area of all black people. I knew a little bit about life, and a little bit about people. Early, at a young age." So when he first went to New York's 52nd Street in 1942, he was braced for what was then the jazz world's hectic heart. "They had clubs next door to each other, I mean on both sides of the street," he vividly recalls. "When I saw the names of some of the people - Billie Holiday was here, Art Tatum was there, Charlie Parker - oh-ho. I went back every time I was in New York. I didn't drink then. But you could stand at the bar and have one Coca-Cola for 75 cents. And I'd sip on that Coca-Cola for an hour, and listen. An older brother had all the records, he knew who was great, and I would go and see these people; 52nd Street was like going to heaven."
Those now legendary labs for jazz's postwar revolutions were just small basement rooms in old brownstone buildings, Haynes recalls, strictly listening-room only. But he caught the tail-end of jazz when it was for dancing, too, after brass-heavy big bands were first built up to be heard, barely amplified, in massive Southern warehouse parties of the Thirties, a precise premonition of rave. "My first job when I came to New York to live was in Harlem at the Savoy Ballroom," he says. "That was a dance hall, 'the home of the Happy Feet'. That was a big band, 17, 18-piece. I had a taste of all that for two years, before I played with Lester Young and Charlie Parker. The fundamental of the big band was you had to swing. I was a swing drummer before I even heard the word bebop. Swing's still what comes out of my playing."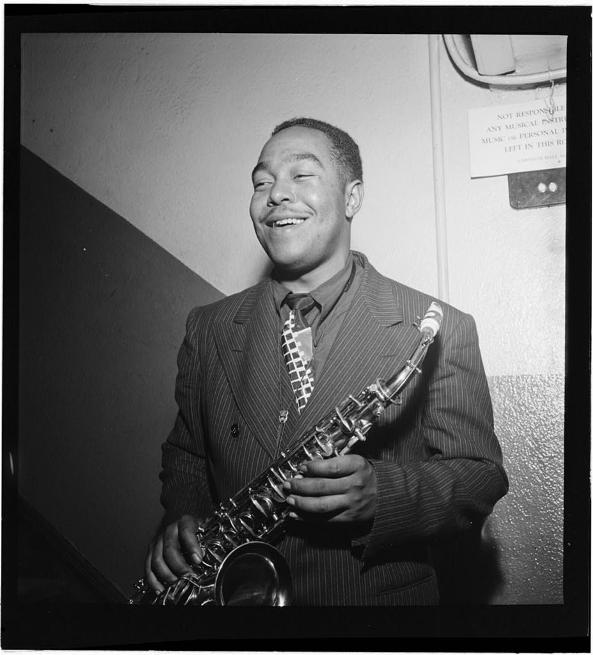 Haynes often played those basement brownstones with Charlie Parker (pictured right) in the years just after the war when the saxophonist helped forge bebop. But Haynes's longevity may have been helped by a mostly abstemious lifestyle very different from Parker's deadly heroin addiction. Was it hard dealing with the behaviour that came with the music? "Well, I guess it probably was a little difficult," he considers, "but the man was such a great genius, lots of times that didn't even enter my mind, man. On the bandstand when he's playing, that's a different period. If I had to be with him steady - I mean, Charlie Parker didn't work that steady. But naturally it would touch me."
Clint Eastwood's 1988 Bird biopic emphasised the miasmic, heroin-haunted side of Parker's life. But the cheeky schoolboy grin in photos of him was one Haynes saw often. "Looks a little devilish? Heheheh! Well, he had a lot of devil in him! I guess a lot of us, whether we had those kinds of problems in life or not, had devilness in us. Heroin was his problem, nothing to do with me. Not to say that I never tasted it. I know in the Seventies, some guy was supposed to bring me something, and it ended up being pure heroin. And I felt that shit down to my ankles. I mean, my God. But Charlie Parker was shooting heroin, and from what I understand everything was pure back then. And a lot of kids today in college are taking it and dying of overdoses, Caucasian kids. So that's how hip Charlie Parker was," he wryly concludes.
You can hear the range in Haynes's own artistry in his delicate brushwork behind night-bird scat-singer Sarah Vaughan, his main employer for five years after leaving Parker in 1953, rated higher artistically than the more iconic Holiday by the man who felt them both breathe, sweat and sing mere feet away; and then in the way he goes toe-to-toe alone for 12 minutes with the saxophone's ultimate colossus, Coltrane, on 1963's classic Live at Newport. Keeping pace as Coltrane screams and soars into uncharted terrain, Haynes waits to drive each climax on. But Elvin Jones was Coltrane's usual drummer, as Max Roach was on record for Parker. It's left Haynes a footnote in some jazz histories - which clearly smarts as, unbidden, he tells a long story of how he taught Jones. "John [Coltrane] said, 'They both have a way of spreading the rhythm,'" Haynes concludes. He contemplates his subtle art. "I still hear things as I go [when playing], things that I had never thought of before. When someone else is playing a solo, I am decorating it, with things that come to my mind, things I hear. You know everything is not at one volume. Everything is not ROCK-bom-bom-bam-boom. I'm not a drummer that has chops continuously - bbrrr-rrr-rrrr-rrr all the time. I never could do that, I'm not interested. I paint pictures, I tell stories. That's my idea."
Talking about jazz's lost legends of half a century ago, it's chastening to recall the apartheid-style America they played in. In this land of the free, the nation's greatest musician, Miles Davis, was beaten half to death by a cop for being "uppity". "There are certain things that happened - that happen now - but the music is so great, a lot of things didn't bother me," Haynes reflects. "England hasn't always been the greatest neither. My mother and father were from Barbados, which was ruled by the British – yeah,… if you wanna go there. But people who enjoy what you do, to them it's like a religion. And that'll carry you through a lot."
I paint pictures, I tell stories. That's my idea Haynes has always enjoyed good cars and clothes, as that Esquire Best-Dressed Men list noticed. "Miles and me were the only blacks who were mentioned in that," he says. "That's just a part o' life. I dress for a hobby. Back in the day, when I was with Sarah Vaughan and Stan Getz, I had to wear a suit. Things change. A lot of people from your country come on stage with jeans, they're making big money and they're looking funky and shit! Look at Mick Jagger, you know about that. I used to go to Carnaby Street, is that still there?"
Yes - but it's not what it was. "I know it's not, ain't nothing's like it was!" he laughs, with the glee of a man who's seen most things come and go. "I'm Roy Haynes and I'm in my eighties, but I'm still fashionable. I'm an inventor musically, and the way I look. And to have played with Louis Armstrong (pictured below), from Louis to Pat Metheny. I mean, what other drummer has done anything like that? That in itself is something to think about, man."
Haynes played with Armstrong in October 1946, hurrying across Harlem to fill a vacancy on the bus to tour tobacco warehouses across the Deep South. Later, in Chicago, he sat and listened as the genial Satch told dirty jokes. But it's Armstrong near the end of his life who comes to mind talking to Haynes, the Satch spoken to by Studs Terkel backstage at some Chicago dive he should not have been back at, aged 62 and weary to his soul. I read Haynes what he said: "A man my age ain't looking for no new world. Just get somewhere and live a beautiful life. You know, relax. Because after 62 years you don't have too many more, you know. Just relax...[touring] wears you down. Gets so I can't do it no more. Had a good career, 50 years. Pretty nice."
"How old was he then?" Haynes says. "Because I was always thinking people were older, when they died. Because my brother in Boston was telling me you've outlived your father, you've outlived your uncle and all your other brothers. And it makes me stop and think. And I want to cry then."
But he won't weep for long. Twenty-four years older than Armstrong when his titanic career caught up with him in that Chicago dressing room, Roy Haynes is still eager for music; still the best drummer in the room.
Roy Haynes plays the Royal Festival Hall, London, 18 November at 7.30pm, and is interviewed at the Queen Elizabeth Hall, London at 6pm
Watch a clip from A Life in Time: The Roy Haynes Story

He goes toe-to-toe alone with the saxophone's ultimate colossus, keeping pace as Coltrane screams and soars into uncharted terrain
Explore topics
Share this article