CD: Björk - Biophilia |

reviews, news & interviews
CD: Björk - Biophilia
CD: Björk - Biophilia
Whistles, bells and universal ambition - but is it any good?
Thursday, 13 October 2011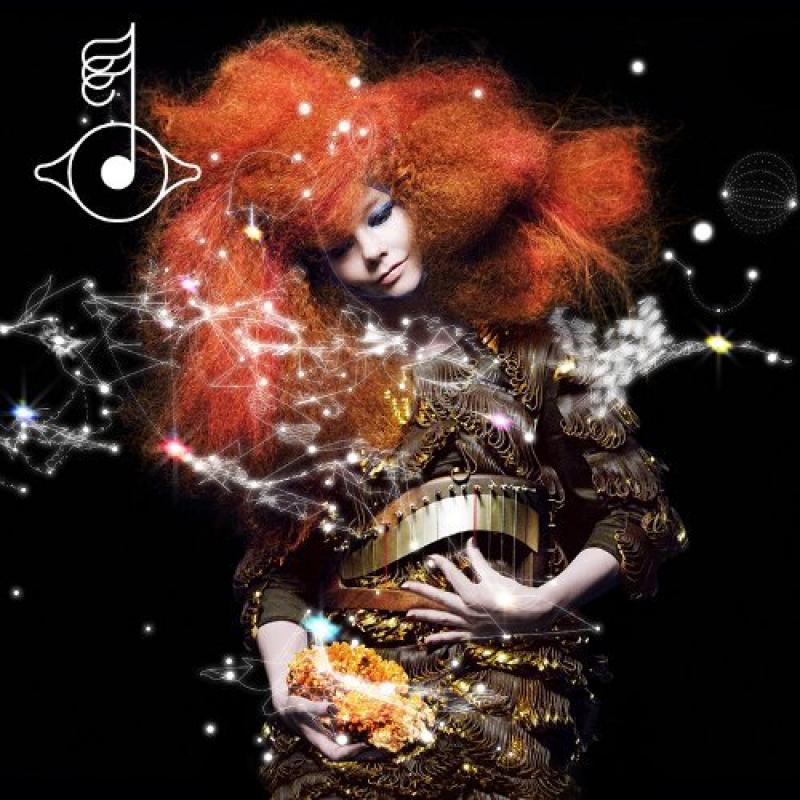 'Biophilia': no shortage of ambition
An album that encompasses pan-global collaborations, iPad/Phone apps, internet jiggery-pokery, art installations, live multimedia shows and even a tuning system, with the "Ultimate Edition" of the album coming complete with a set of tuning forks to demonstrate this. As ever, Björk Guðmundsdóttir is showing no shortage of ambition. But is it any good?
The unimaginative answer is: yes, if you like that sort of thing. Björk sounds so completely unlike anyone else, and so standard criteria don't apply. There is a notably meditative air to many of the tracks, though, as demonstrated on the opening suite of the harp-led "Moon", the gentle Moog undulations and layered voices of "Thunderbolt" and the appropriately twinkly "Crystalline" - although the latter does erupt later into incongruously furious jungle beats. This considered atmosphere is reminiscent of her best album, 2001's Vespertine, though where that was a study of intimacy and motherhood, this is more like a voyage through the imagination of a (more) psychedelic Professor Brian Cox.
So if you like the idea of songs that repeatedly invoke ancestral memories, the mathematics of life and music, and the self-similarity of the universe, all set to complicated, meandering, geometrically defined music, then you've come to the right place. However, I found it a little difficult to engage with the wonders depicted precisely because of that very Björk-ness of every element. As ever, her voice and odd melodic style are so distinctive that no matter how diverse the tracks, they all to me sound precisely like a Björk song rather than expressions of scientific magic. In the right mood, this is possible to get past and it's an absorbing listen, and especially when she reins it in – as in the slightly disturbing, shamanic "Hollow" - it can be mindbogglingly great, but most times I've played it, it feels impressive rather than enjoyable. Frustrating, then, but it's good to have her and her wild ambitions around.
Watch the video for Björk's "Moon"
Björk, as ever, sounds so completely unlike anyone else, and so standard criteria don't apply
rating
Share this article