Music Reissues Weekly: Whatever You Want - Bob Crewe's 60s Soul Sounds |

reviews, news & interviews
Music Reissues Weekly: Whatever You Want - Bob Crewe's 60s Soul Sounds
Music Reissues Weekly: Whatever You Want - Bob Crewe's 60s Soul Sounds
Proof there was more to the one-man music business than The Four Seasons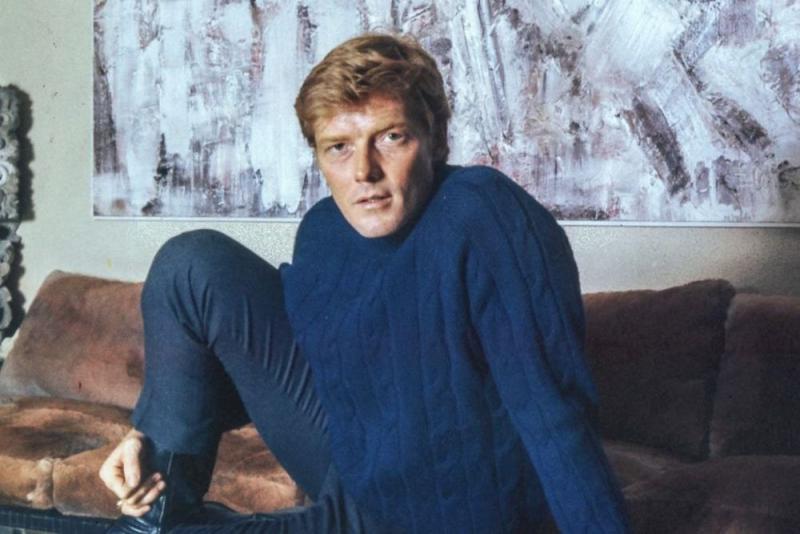 Bob Crewe takes it easy at home, c. 1965
In 1965, Bob Crewe was living alongside Central Park in New York's Dakota building. At various times, the block's other residents included Lauren Bacall, Judy Garland, John Lennon and Yoko Ono. For work, Crewe's 6th-floor offices on West 60th Street were in a complex overlooking Columbia Circle and South Central Park. Atlantic Records was also based there, as was Roulette Records. He was flying high.
At this time, Crewe's highest-profile bread-and-butter association was with The Four Seasons, whose popularity was never undercut by the arrival in America of The Beatles and what came in their wake. He produced Frankie Valli and Co., wrote songs for them and had steered them into the upper reaches of the charts. Always busy, in 1965 he started the DynoVoice label – Mitch Ryder & the Detroit Wheels was a key act. Born in 1930 (he died in 2014) and from New Jersey, Crewe first made a mark in the music business around 1953/54. A key factor in his success was owning the masters he recorded; their fate was in his hands. He was independent.
All the success was made manifest by the Dakota apartment. Designed like a film set, it had – as described by Rolling Stones manager Andrew Loog Oldham – marble floors, a marble-lined pool in the sunken-level living room, Roman-style statues incorporating fountains, leopard- and zebra-patterned rugs, hanging tassels and gilt. Lionel Bart had a guest room. Crewe's parties there attracted Liza Minnelli, Baby Jane Holzer, actor and Dakota resident Robert Ryan, Tiny Tim, Atlantic's Ahmet Ertegun, DJ Murray the K and many more golden, gilt-edged movers and shakers.
The new 24-track CD Whatever You Want - Bob Crewe's 60s Soul Sounds collects songs and productions by Crewe from 1961 to 1968, the period he was in the stratosphere. A photo on the back of its booklet catches Crewe is in the studio with The Four Seasons in 1967. He looks like what Joe Dallesandro aspired to be.
This is a magnificent compilation, though maybe not as bravura as Crewe's taste in internal décor and fellow travellers. Known names rub shoulders with lesser-knowns and the obscure. There's Jerry Butler, Ben E. King, Mitch Ryder & The Detroit Wheels and Frankie Valli & The Four Seasons. There are also Tracey Dey, Chuck Jackson, Barbara Lewis and Dee Dee Sharp. Billie Dearborn, George 'N Sonny Sands and Kenny Wells too.
It opens with "An Angel Cried" by Hal Miller & The Rays. Issued in 1961, it's a swooning, string-infused post-doo wop slice of uptown New York soul in the Ben E. King bag. Interestingly, it was issued in November 1961 and was written by Four Season Bob Gaudio, arranged by Seasons associate Charlie Callelo and produced by Crewe. The Four Seasons first release was issued three months later. Clearly, Crewe was laying the ground for The Four Seasons early.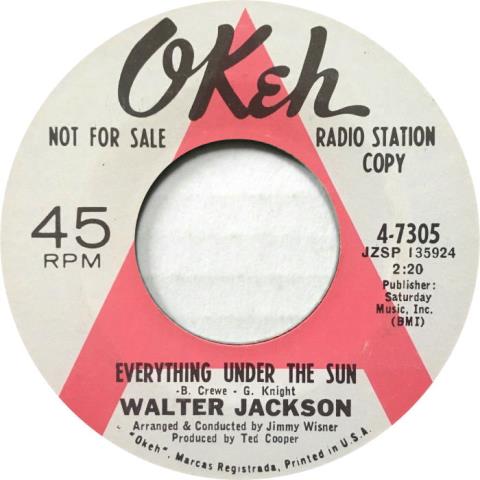 Ben E. King himself crops up on Track Three, the extraordinarily dramatic Crewe-penned "The Beginning of Time." Drama is never far from any of these tracks. Take Dee Dee Sharp's "Deep Dark Secret" (1964). It rattles along like a good soul dancer but Sharp sings as if she is under great stress. "Pushing a Good Thing too Far" by Barbara Lewis (1964) is more subtle but, again, there's a filmic sense of drama.
Of the better known cuts, Frankie Valli's skip-along "(You're Gonna) Hurt Yourself" still thrills as does the ever-fantastic Northern Soul favourite "I'm Gonna Change," credited to Frankie Valli & The Four Seasons. "Everything Under the Sun" by Walter Jackson (1967, covered in the UK by The Walker Brothers) is another winner. The gems keep on coming.
While nothing can recreate Bob Crewe's lifestyle, the splendid Whatever You Want - Bob Crewe's 60s Soul Sounds opens a door on what motivated this music-business giant: the need to create great music. Statues, marble, parties – all are put in the shade by the music.
Next week: Off to Lebanon with Ferkat Al Ard's Oghneya
In 1967, Bob Crewe looked like what Joe Dallesandro aspired to be
Explore topics
Share this article