Music Reissues Weekly: In the Light of Time - UK Post-Rock and Leftfield Pop 1992-1998 |

reviews, news & interviews
Music Reissues Weekly: In the Light of Time - UK Post-Rock and Leftfield Pop 1992-1998
Music Reissues Weekly: In the Light of Time - UK Post-Rock and Leftfield Pop 1992-1998
Important collection documenting an innovative groundswell which still resonates
Sunday, 17 September 2023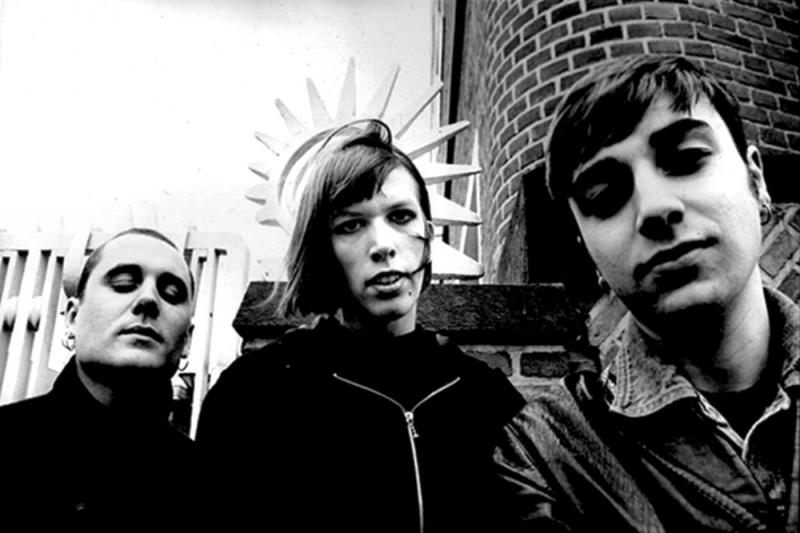 Earwig: amongst the stars collected on the ground-breaking 'In the Light of Time'
"In the Light of Time" was the second track on Side One of April 1995's Further, the third album by Bristol's Flying Saucer Attack. At the time, Further felt like a hyper-vaporous take on shoegazing infused with touches of British folk. Attitudinally and temporally, Slowdive's February 1995 third album Pygmalion wasn't too far.
Now, Flying Saucer Attack are co-opted to name In the Light of Time - UK Post-Rock and Leftfield Pop 1992-1998, a ground-breaking 17-track compilation with a self-explanatory subtitle. There may have been previous collections along these lines, but this is the first issued by a leading reissue label – in this case, Ace Records. As well as Flying Saucer Attack, Bark Psychosis, Disco Inferno, Earwig, Insides, Laika, Main, Moonshake, Pram, Seefeel, Spoonfed Hybrid and more are heard. The biggest name is Mogwai. An agenda-setting, important release.
The opening track is Disco Inferno's "Second Language," originally the lead track of a 1994 Rough Trade EP. The London band's first record had appeared in 1991. For "Second Language," the initial impression is of a Durutti Column influence. As the track progresses, the guitar becomes more and more of a maelstrom. Then, suddenly, this vortex dissipates. Next, Spoonfed Hybrid's "Naturally Occurring Anchors" which, though folky, shares the hard-soft contrasts of My Bloody Valentine's "Soon." The band were a duo of former A.C. Temple member Chris Trout and The Pale Saints' Ian Masters.
Spoonfed Hybrid illustrate that some of In the Light of Time's contributors had not emerged from nowhere. What's documented is about moving on from existing templates while adopting new approaches to creating music, with mind-sets similar to aspects of what was dubbed post-punk or, in an slightly earlier era, art-rock. In this case and at this time, the label was post-rock.
Getting to grips with the nature of post-rock is tough. The term's indeterminacy is tackled in the introductory essay in In the Light of Time's booklet. The expression "post-rock" was already around, but it first cropped up in relation to what's collected here in a March 1994 MOJO review of Bark Psychosis' Hex album by Simon Reynolds. He wrote of "a handful of futurists who eke out a precarious existence on the fringes of the British indie scene. Some of these bands are techno conscious and/or dub-wise (Seefeel, Insides, Disco Inferno, Ice); some forge links between trance-rock and the drone-theory of John Cage, LaMonte Young, Terry Riley et al (Stereolab, Pram, Main); others are just wonderfully and wilfully self-indulgent (Papa Sprain, Bark Psychosis)." (pictured left, Flying Saucer Attack's Further LP)
"Call them avant-rock or art-pop," he went on. "But they're all children of Eno, in that they use the studio to create what he's called a 'fictional acoustic space,' rather than simulate the experience of a live band." "Ambient-tinged rock" and "soundscape gardeners" were mentioned. "The future of rock is looking more buoyant than it has for a while, thanks to Bark Psychosis and their 'post-rock' ilk," concluded Reynolds. He further developed this theme in May 1994's issue 123 of The Wire, in the Shaking the Rock Narcotic article. To a degree then, albeit from a pastoral or Krautrock-inclined rather than techno-embracing perspective, In the Light of Time soundtracks that review and article.
Those under discussion by Reynolds may have been "children of Eno," but more adjacent and distinct follow-ons were apparent – lines drawn from currently or recently active bands. The dovetailing with shoegazing is often evident, as is a fondness for the abstraction and repetition perfected by Spacemen 3 – who influenced Loop, the predecessor outfit of In the Light of Time's Main. The then-recent rediscovery of Krautrock is in the mix too. And although they are not here, Stereolab are in the shadows. (pictured right, Disco Inferno's Second Language EP)
What's collected evidences a widespread groundswell. In America, on-point bands included Labradford and Tortoise. And also Explosions In The Sky, who surfaced in 1999 and this week have issued their new album. In the UK, back in the first half of the Nineties it was an underbelly embraced by a limited audience markedly contrasting with – as the introductory essay points out – the thrall exerted by the increasingly dead hand of Britpop.
Time moves on and these sonic tactics directly impacted on Radiohead's 2000 Kid A album and the rise of sigur rós. An increasingly large corpus of record buyers would favour atmosphere and texture over directness. Indeed, Mogwai now occupy a position which is the opposite of an underbelly. This all means that, unlike most archive releases, In the Light of Time - UK Post-Rock and Leftfield Pop 1992-1998 is integral to an on-going story.
Next week: Shake That Thing – three CDS of "The Blues in Britain 1963-1978"
What's collected on 'In the Light of Time' had a direct impact on Radiohead's 'Kid A' and the rise of sigur rós
Explore topics
Share this article