Music Reissues Weekly: Blossom Toes - We Are Ever So Clean |

reviews, news & interviews
Music Reissues Weekly: Blossom Toes - We Are Ever So Clean
Music Reissues Weekly: Blossom Toes - We Are Ever So Clean
Essential British psychedelic artefact resurfaces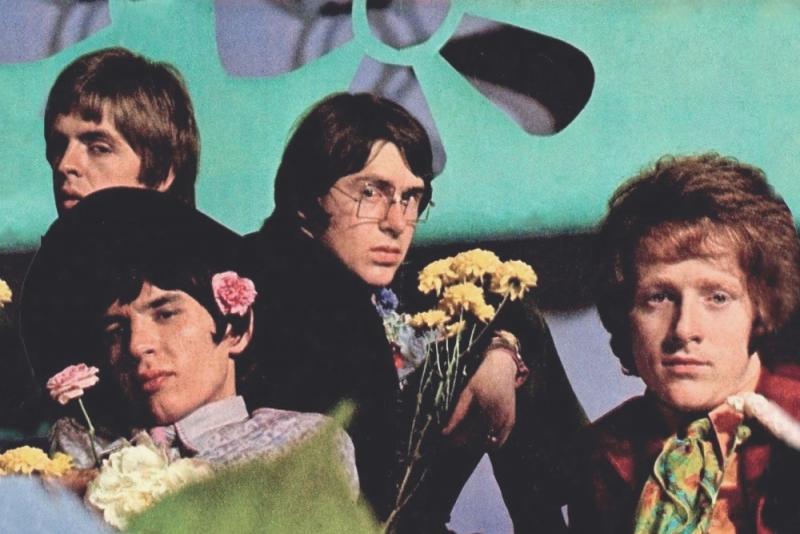 Flower children? Us? Blossom Toes, c. September 1967
In July 1967, a British band called The Ingoes changed their name. Up to this point they'd traded in R&B, blues and soul, and tackled some rock 'n roll covers too. Ingoes referenced the 1958 Chuck Berry song "Ingo". As they'd just recorded their debut album, a rebranding was needed. It was psychedelic so their management came up with Blossom Toes.
When it was issued in November 1967, that album – We Are Ever So Clean – wasn't a strong seller but, in time, its magnificence was recognised. Original copies now fetch around £250. It's reissued as an expanded three-CD edition, supplementing the album with tracks from demos, radio sessions, singles and an August 1967 live show.
Shifting from R&B or soul to psychedelia wasn't unusual. Pink Floyd began as an R&B band. Zoot Money's Big Roll Band became the white-robed Dantalion's Chariot. Eric Burdon went full-on saucer eyed. And as they weren't making waves, The Ingoes needed a shot in the arm. Despite getting onto the books of former Yardbirds manager Giorgio Gomelsky in early 1965 and (initially) being regulars on the London gigging circuit, they had little home-base momentum. They played Germany, France (a lot) and Morocco. A single of a Beatles cover version was issued in Italy. A 1966 France-only EP tied-in with the monkiss dance craze. None of this had any impact on their British trajectory.
However, lead vocalist and guitarist Brian Godding was a songwriter and, during 1966, a couple of his songs were picked up by former pop star Craig Douglas and actor Michael Crawford. There was more to The Ingoes than it seemed.
Accordingly, and doubtless allied with the change in musical emphasis, the band members wrote all the songs recorded for We Are Ever So Clean (the album ends with a medley of speeded-up snippets of everything which had come before). Gomelsky's imprint Marmalade issued the album. He was also its producer. Marmalade was funded and distributed by Polydor, who had The Bee Gees on their roster. There's lot of whimsy on the Blossom Toes album, plus orchestration supervised by David Whittaker and – pre-dating Ogdens' Nut Gone Flake – whacky spoken word intros. A line is drawn between the 1967 Bee Gees and Sgt. Pepper's Beatles. Pop psychedelia rather than freak-out psychedelia. Thematically, the character-driven story songs are very Bee Gees and it's probable Polydor's promotional focus was on them rather than Blossom Toes. In October, before the album was issued, Blossom Toes were staking their claim to a place in the London underground by playing Covent Garden's Middle Earth.
What they were like live is witnessed by Disc Two of this set, which collects a 26 August 1967 show from Stockholm (it was first issued in 2009). They're fantastic, rougher than on the album and more freeform. There's a fine and very hip stab at Captain Beefheart's "Electricity". There's also bets-hedging with a backwards-looking version of "Smokestack Lightning".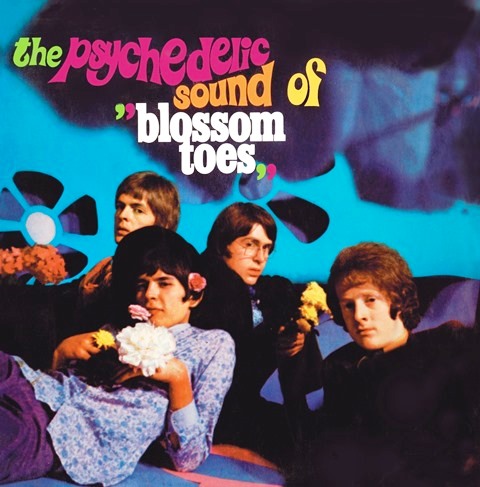 Disc Three collects BBC sessions and demos. Most of the demos were first issued in 2009, but this seems to be the first legal appearance of the BBC sessions. For the radio, the band are more precise than they were in Stockholm – perhaps they were mindful of radio's potential pop audience. (pictured right, the original Italian release of We Are Ever So Clean, issued as The Psychedelic Sound Of Blossom Toes)
Despite the winning nature of what was being done, nothing clicked commercially. In March 1968, a single of Bob Dylan's "I'll Be Your Baby Tonight" was released in an attempt to get a hit. That didn't click either (it's collected here). After this, the band headed in a progressive direction. On their less-satisfying, overly earnest August 1969 second and final album If Only For A Moment (also out as a three-CD set) they come across as having taken notice of Family, King Crimson and Traffic.
The new, crisply remastered We Are Ever So Clean is the ultimate statement on the album. Nonetheless, some attention to detail is lacking. The Stockholm show is credited as being from "Phillipe's Club" in the annotation and, correctly, as Klubb Filips in the liner notes. Also, considering how much has previously been written about Blossom Toes (and that two band members were interviewed) it would have been nice if the text had gone into the gear shift from R&B/soul to psychedelia. This aside, the thoroughly likeable We Are Ever So Clean is essential to any understanding of British psychedelia and this package is a fine celebration of its status.
Next week: Broadcast's Maida Vale Sessions, Microtronics and Mother Is The Milky Way
'We Are Ever So Clean' is pop psychedelia rather than freak-out psychedelia
Explore topics
Share this article