Music Reissues Weekly: Bill Nelson's Red Noise - Art / Empire / Industry - The Complete Red Noise |

reviews, news & interviews
Music Reissues Weekly: Bill Nelson's Red Noise - Art / Empire / Industry - The Complete Red Noise
Music Reissues Weekly: Bill Nelson's Red Noise - Art / Empire / Industry - The Complete Red Noise
After putting Be-Bop Deluxe to bed, the Yorkshire maverick moves forward
Sunday, 25 September 2022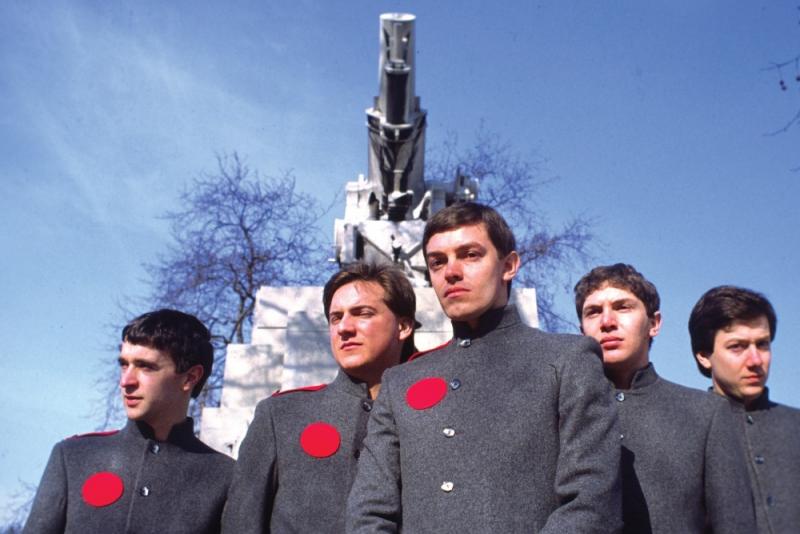 A unified look: Red Noise in 1979, with Bill Nelson at the front
The British music weeklies were clear about where the Sound-On-Sound LP and its singles fitted into the current musical topography when they were issued in 1979. Comparisons offered up included Magazine, Talking Heads and XTC. And, more curiously, The Tubes. Whatever the assessments, the band behind these releases was new wave.
There was a snag. The records were credited to Bill Nelson's Red Noise. And Nelson had fronted Be-Bop Deluxe, whose first album came out in 1974. Their last, Drastic Plastic, had hit shops in early 1978. The music may have been new wave, but he was not. Really though, the higher profile aside, the transformation was not radically different to those enacted by retooled pub rockers such as Elvis Costello.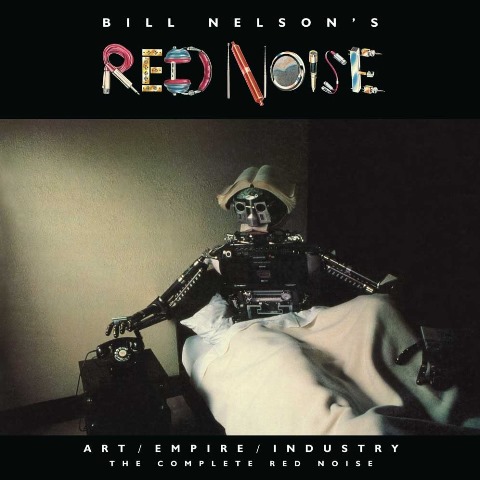 The six-disc box set Art / Empire / Industry - The Complete Red Noise does what its title says. Beyond the album and the singles, the story is filled-out with a previously unissued live show, a BBC Friday Rock Show session, 13 of Nelson's demos, some unissued studio tracks, a promo video and an Old Grey Whistle Test TV appearance (these on DVD), a new stereo mix of the album and new surround-sound mixes. The set comes in a slipcase within which there is a poster and four postcards. Nelson has written text for its book, which has an introduction by Porcupine Tree's Steven Wilson. Everything is freshly mastered from the master tapes (nice to see pics of the tape boxes).
Sound-On-Sound was absolutely of its time, and Nelson had made himself over. His new band – including his short-stay Be-Bop member brother Ian and Be-Bop keyboard player Andy Clark – looked the part. Nelson-designed Chinese-style uniforms brought a unified look.
Despite the seeming detachment from what had come before, the music itself seamlessly progressed from the previous year's final Be-Bop Deluxe album. There was a confluence with the times too, as Be-Bop Deluxe were an influence on some punk-era or new wave bands. The Skids for certain, and possibly XTC. Nelson's transformation hadn't come from out of the blue.
In his text, Nelson explains that 1976's fourth Be-Bop Deluxe album Modern Music was, at least for him, going to be their last album. He says he was "persuaded by EMI Records and the band's management to record just one more album before I would be let off the leash." Early 1978's Drastic Plastic was the result. He adds "Red Noise wasn't something that just happened on a whim, but an inevitable consequence and evolvement of ideas and feelings I'd had for some time. It was a natural progression, a way forward." The label were concerned that a band named Red Noise wasn't easily marketable, so they became Bill Nelson's Red Noise to aid promotion.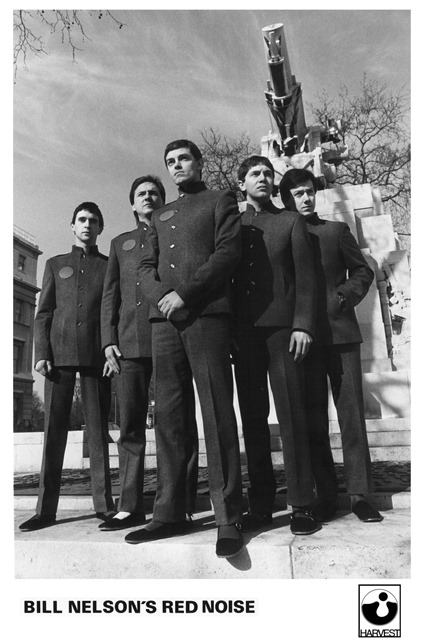 Heard now, Sound-On-Sound (issued 9 February 1979) comes across as very new wave. Opening cut "Don't Touch me (I'm Electric)" sound like a fusion of XTC and Devo's "Uncontrollable Urge." As the album progresses, it beds into a concise though high-speed reconsideration of the Be-Bop Deluxe of the previous year. "For Young Moderns," "Stay Young" and "A Better Home in the Phantom Zone" are rooted in what came before. All are art-rock winners, as are the single A-sides "Furniture Music" and "Revolt into Style." There's a dash of Eno-goes-pop coursing through the album. "The record had slightly more kinetic energy than Be-Bop Deluxe," says Nelson his essay.
Of the live Red Noise, Nelson goes on to say "I'm amazed today, when listening to the live recordings, at just how fast and tight the band was and how much confusion Be-Bop Deluxe fans must have felt by my change of direction. I didn't worry about that too much, of course. Any dissent was taken as a compliment, a badge of honour. We had a lot of fun with it."
The live show heard here – from Leicester's De Montfort Hall on 8 March 1979 (a track from the show was issued as a B-side at the time) – is newly mixed from the 24-track source tapes. More direct than the album, and so strongly making the case, it may be the place to head first for anyone who has not heard Red Noise before.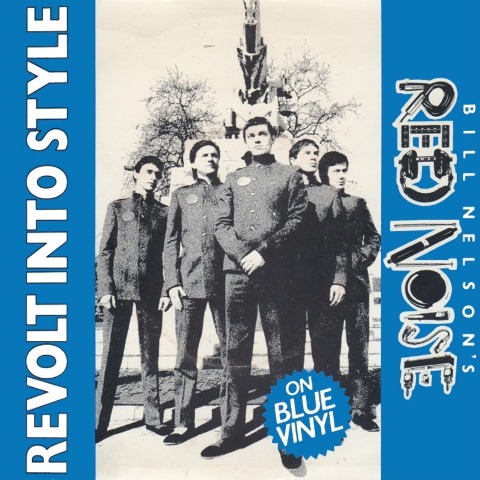 The immediate route to Red Noise is evidenced by the 13 home demos from 1978 collected on Disc Six. Less new wavey in the herk-jerk way than the album, they posit a (perhaps) hitherto out-of-sight kinship with Todd Rundgren. The sound quality is fine, but not of the fidelity EMI would have issued. However, if these fantastic all-solo recordings had been polished up and issued at the time they would made an instant mark.
Looking back now, Nelson says Sound-On-Sound "hits the spot perfectly for the period that gave it birth, though I sometimes take issue with my deliberately mannered vocals. Nevertheless, it still holds its head high and has become a favourite with fans, yes, even the ones who might have originally found it a little challenging."
While the meticulous Art / Empire / Industry is the last word on Red Noise, it goes further by emphasising that Bill Nelson was unable to stand still. His next move was one he was pushed into. As he recounts, EMI was taken over Thorn Lighting Industries "who quickly stripped the label of artists who were not major commercial propositions." This included him and Red Noise. Quit Dreaming And Get on The Beam, intended as a second Red Noise album, was shelved and eventually issued by Mercury Records in 1981 and credited as a solo release. Whether branded as by a band or to him alone, Nelson's work was and is integral to a self-defined continuum.
Next week: Jamaica calling. Catch A-Fire - Treasure Isle Ska and Top Ranking DJ Session
The music may have been new wave, but Bill Nelson was not
Explore topics
Share this article