Albums of the Year 2022: Janis Ian - The Light at the End of the Line |

reviews, news & interviews
Albums of the Year 2022: Janis Ian - The Light at the End of the Line
Albums of the Year 2022: Janis Ian - The Light at the End of the Line
Closing the circle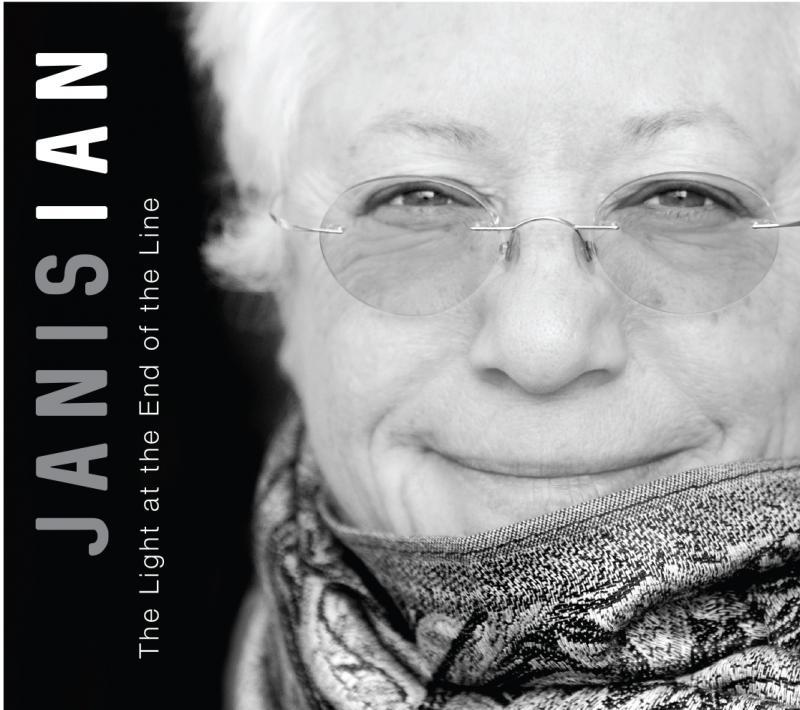 Janis Ian: a peerless practitioner
One of popular music's greatest songwriting talents released her final album back in January. The Light at the End of the Line was Janis Ian's first album of all-new material in 15 years, and it was planned as a stage-setter for her swan-song tour, US dates scheduled through to the end of the year, European concerts to follow. Then Ian got hit by a particularly nasty form of laryngitis that meant she could no longer sing.
I'm so glad I got to see her New York show just a couple of weeks earlier but to think I will never see her play live again makes me very sad. If you never saw her – well, you really missed out. Still, the albums remain, a score of them, full of stand-out songs and brilliant musicianship – as a pianist and guitarist Ian is peerless.
The Light at the End of the Line closes the circle opened with Stars (1974), her sixth album but her first mature album (though Ian was writing mature songs at 15) and it's now in contention for a Grammy. Her 10th nomination, each one richly deserved. A largely acoustic album, it reflects the range of Ian's work (jazz and blues, the folk music amid which she grew up), her rich harmonic palette, and her ability to distil life's complexities into concise and striking imagery and metaphor.
If you don't know Ian's great body of work, you should. Start here, and explore her distinguished back catalogue – which includes "Stars", "At Seventeen", "Jesse", "Between the Lines", "In the Winter", "Amsterdam", "Society's Child"… The latter, an audacious story of interracial teenage romance from 1966, was championed by Maestro Leonard Bernstein. The pickings are rich indeed, and countless singers have recorded Ian's work - Joan Baez, Roberta Flack, Dusty Springfield, Barbara Cooke, Celine Dion, Shirley Bassey and even Mel Terme. Eat your heart out Joni Mitchell.
Two More Essential Albums from 2022
Le Vent du Nord - 20 Printemps
Judy Collins – Spellbound

Musical Experience of the Year
Who doesn't remember "Chanson d'Amour"? Perfect melody and harmony – real singing – from the mid-1970s, high-watermark of punk which, while an important act of rebellion, was an assault on the ears. The Manhattan Transfer, whose Euro-wide chart-topper it was, is still singing in perfect harmony, and the quartet's fiftieth-anniversary tour stopped off in London in November (why there was only one concert is a good question). It was an evening of outstanding musicianship and infectious joy presented by four top-class singers with a shared love of, and reverence for, the history of popular music. TMT makes a beautiful noise and has a breath-taking facility across a wide range of songs and styles. Let's hope the latest album, Fifty, makes it a baker's dozen of Grammys for this timeless act.
Track of the Year
"How Could You Be Gone?" – Mary Gauthier
Below: Listen to "The Light at the End of the Line" by Janis Ian
If you don't know Ian's great body of work, you should. Start here, and explore her distinguished back catalogue
rating
Share this article