Albums of the Year 2018: Joan Baez - Whistle Down the Wind |

reviews, news & interviews
Albums of the Year 2018: Joan Baez - Whistle Down the Wind
Albums of the Year 2018: Joan Baez - Whistle Down the Wind
Joan Baez bows out with an album that deserves all the plaudits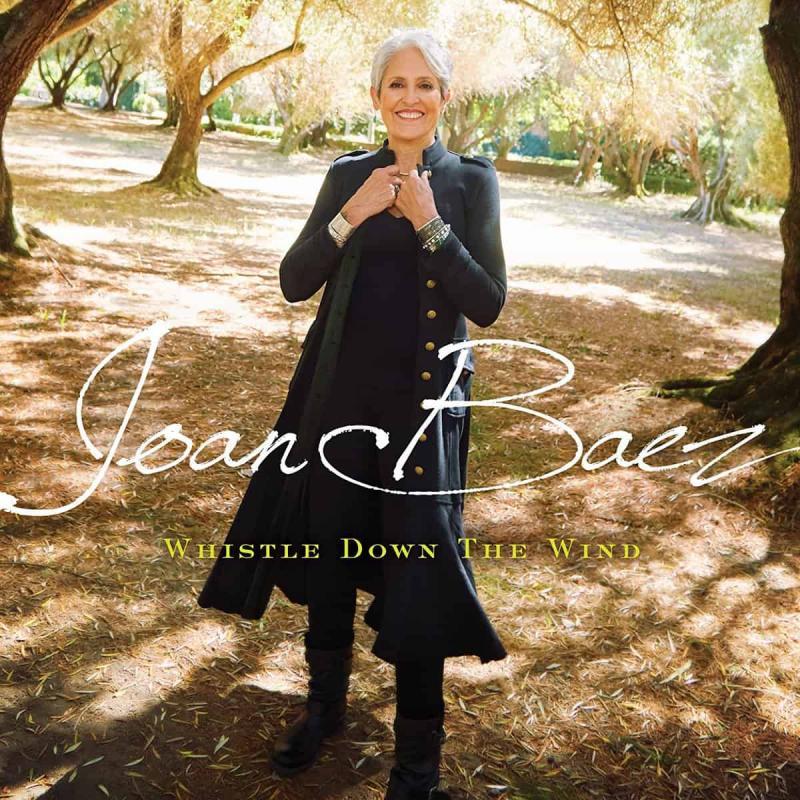 Joan Baez: age has not withered her
We end 2018 "down to the wire, runnin' out of time", as Joan Baez sings in Eliza Gilkyson's "The Great Correction", the penultimate song from Whistle Down the Wind, the album which – at 77 – she says will be her last, though perhaps there'll be a live album of highlights from her final tour, which has been extended into 2019.
Baez' swansong was one of a number of classy Americana releases this past year and it thoroughly deserves the many plaudits (including a Grammy nomination) with which it has been garlanded. It is a rich and rewarding opus that bookends her 1960 debut, Josh Ritter's "Silver Blade" perfectly complementing the traditional "Silver Dagger" from the earlier album. Age and 60 years on stage have tempered her once thrilling soprano yet her voice now is no less beautiful, its warmth no less beguiling. And she's chosen a powerful set of songs that sound at once both age-old and contemporary – in other words timeless. Among the highlights: Zoe Mulford's hymn-like and poignant "The President Sang Amazing Grace" and Tom Waits' "The Last Leaf On the Tree". The latter is a song about survival, ours and Baez' own - survival, sometimes against the odds, through fair weather and foul; about tenacity, faith, inner strength. Which in these dark days we all need.
Whistle Down the Wind is a reminder of why Baez matters in the 21st century. A remarkable musician with a God-given gift, she has never sold out – despite a period in the musical wilderness in the seventies and eighties. She was allowed just one song at Live Aid – the 9am opening slot in Philadelphia – and was "shamelessly thrilled" to be allotted six minutes, even in a half-empty stadium. 1995 and the album Ring Them Bells, recorded live at New York's Bottom Line, was her rebirth and she never looked back, connecting with a new audience and with new musicians whose talent she mentored. She bows out now, on her own terms, having been inducted into the Rock 'n' Roll Hall of Fame, an honour that acknowledges an influence that was for too long under-acknowledged. Those unfamiliar with her remarkable back catalogue should take time to explore.
Three More Essential Albums from 2018
Mary Chapin Carpenter - Sometimes Just the Sky
David Crosby - Here If You Listen

Gig of the Year
Joan Baez at the Royal Albert Hall

Track of the Year
Mary Chapin Carpenter – "The Moon and St Christopher"
Whistle Down the Wind is a reminder of why Baez matters in the 21st century. A remarkable musician with a God-given gift, she has never sold out
rating
Share this article