Album: Steve Earle & The Dukes - JT |

reviews, news & interviews
Album: Steve Earle & The Dukes - JT
Album: Steve Earle & The Dukes - JT
JT, RIP: Steve Earle's loving tribute to his son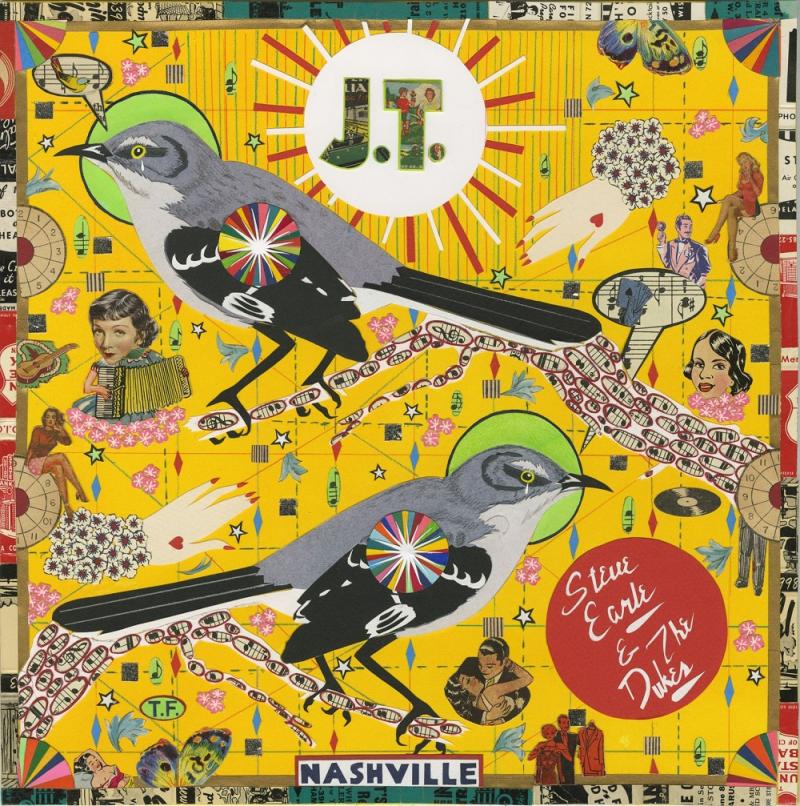 Earle's son had a lot to live up to
Among the many tragic deaths last year was that of Justin Townes Earle, son of Steve Earle, who died in August, felled by the demons his father had vanquished but which Townes Van Zandt, the revered singer-songwriter after whom his daddy named him (much against the wishes of the boy's mother) did not.
So Justin, whom Earle called "the Cowboy" when he was a kid and JT when he grew up, had a lot to live up to, and lot to live down.
Whatever personal angst he struggled with, musically he triumphed, writing exquisitely nuanced songs, preoccupied with loss, heartbreak and forgiveness; story-songs as empathetic as those his father penned, their characters finely drawn. But where Steve's gravelly voice roils up from the depths, Justin's was lighter, easier, with a hint of Hank Williams, another tragic figure whose tailored look he sometimes emulated. He grew up surrounded by the sort of rootsy music we now call Americana, but before he found all that in his father's record collection his inspiration was Nirvana. When Kurt Cobain unplugged on MTV, JT swapped his Fender for a Martin and a new chapter opened. Just before his 18th birthday he accompanied his dad to Chicago, where Steve was teaching a summer school. At the end of the eight-week gig, Justin himself was teaching fingerstyle and Steve returned home alone to Nashville. In 2009 Justin was named emerging talent of the year at the Americana Music Awards and the following year "Harlem River Blues" won song of the year.

No one should have to bury their child and, when he had, Earle returned to the Electric Lady studios a stone's throw from his home in Greenwich Village to do the only thing he knew how. "For better or worse, right or wrong, I loved Justin Townes Earle more than anything else on this earth," he writes. "That being said, I made this record, like every other record I've ever made… for me. It was the only way I knew to say goodbye." It's a heartfelt outing and sometimes his singing is almost a primal scream. But ultimately it's a celebration of a great talent gone to soon. Its making in the weeks following JT's death was therapeutic rather than cathartic according to Earle, who picked songs from across JT's albums: "Lone Pine Hill" from his 2008 debut The Good Life; "The Saint of Lost Causes", the title track of his final opus. "Champagne Corolla" is a slice of joyous rockabilly from Kids in the Street, an album of just-married contentment. From Midnight at the Movies, 2009, "They Killed John Henry" is Cajun two-step. "Harlem River Blues" is more down and dirty alt country than Justin's version, but it ends in powerful a cappella harmony, which feels sort of cleansing.

Earle's one original contribution, "Last Words", is a cry of pain and resignation: "Last time we spoke was on the phone/ And we hung up and now you're gone/Last thing I said was I love you/Your last words to me were I love you too".