Album: Scotch Rolex - TEWARI |

reviews, news & interviews
Album: Scotch Rolex - TEWARI
Album: Scotch Rolex - TEWARI
Japanese Berliner's music meets that of the East African electronic avant-garde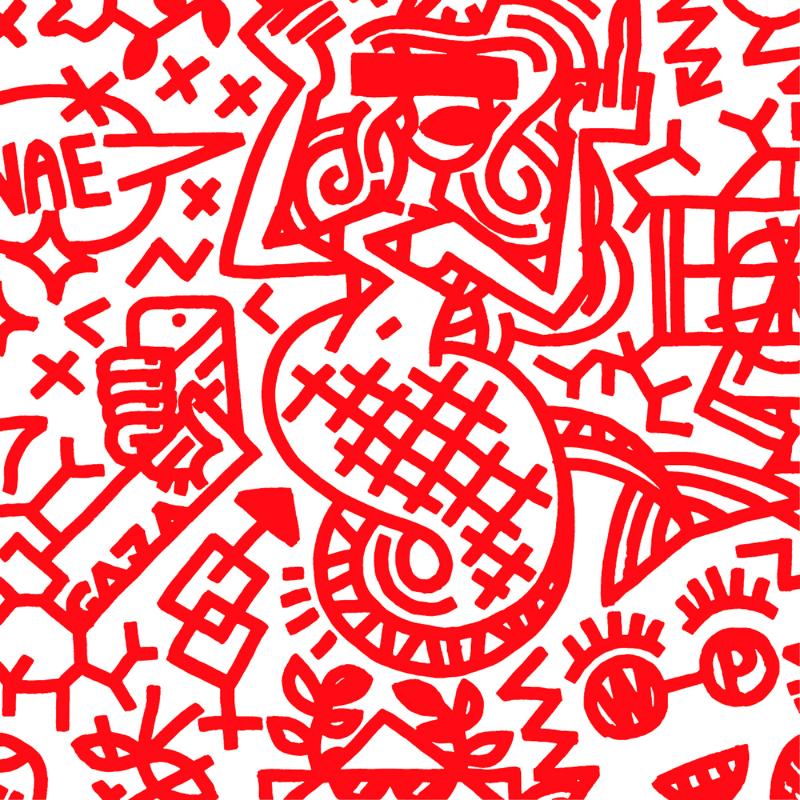 Ask someone in the early 2000s to predict which cities were going to be influential in electronic music in coming years, and it's unlikely many would have picked Kampala, Uganda. But here we are.
Across
African
countries, vernacular electronic forms and versions of DJ culture have been bubbling for a good while, but in Uganda, catalysed by two immigrants – Greek-Armenian Arlen Dilsizian and Belgian Derek Debru, founders of the Boutiq Electroniq club and Nyege Nyege festival and label – misfits from these various scenes, and indeed from none, have gathered, influencing one another and any international artists who come into contact with them.
Thus with Ryan Treanor, an already extremely promising young talent, who returned from a residency with the Nyege Nyege crew re-invigorated by the mix of artists there – and by 200bpm Tanzanian singele beats – to make one of last year's greatest records. And thus with Berlin based Shigeru Ishihara aka DJ Scotch Egg. Ishihara has been a prolific producer and collaborator for nearly 20 years, ranging from piercing Gameboy-soundtrack style "chiptune" to deep dub to aggro breakcore. But this set of collaborations with many of Nyege Nyege's resident artists (he's updated his snackfood themed name to pay tribute to Uganda's "Rolex" omlette/chapati/vegetable combination) sees him too getting a huge creative boost.
It's dark as hell, mind. Not only the two tracks featuring the shrieks and roars of Martin "Lord Spikeheart" Kanja of Kenyan extreme metal band Lust Of A Dying Breed – though they form a potent statement of intent – either. The Lugandan language dancehall styling of Swordman Kitala on "Nfulu Biswa" is a close cousin to the death dub of Kevin Martin's The Bug project, and "Afro Samurai", and a production collaboration with Nyege Nyege studio manager Don Zilla sounds like South African gqom beats turned into apocalyptic war dances. But it's not an ordeal: throughout the sheer delight in discovery and communication radiates from every beat. Familiar sounds like dub, trap and techno weave in and out, but this isn't a lowest common denominator globalised fusion: it's a thrilling exploration of the possibilities of very specific cultural meetings which the Nyege Nyege collective thrive on.
Watch "Success":
The Lugandan language dancehall styling of "Nfulu Biswa" is a close cousin to the death dub of Kevin Martin's The Bug project
rating
Explore topics
Share this article