Album: Pearl Jam - Gigaton |

reviews, news & interviews
Album: Pearl Jam - Gigaton
Album: Pearl Jam - Gigaton
Rock veterans face troubled times with embattled optimism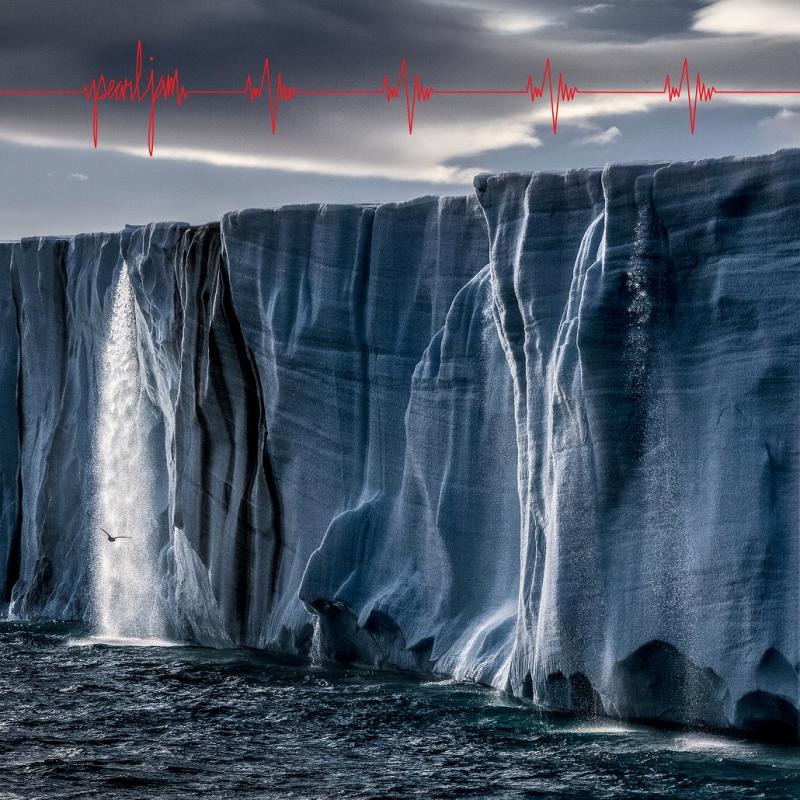 Eddie Vedder's maturing from a mumbling, suspicious victim-star of grunge into a wise elder statesman leading the last convincing big rock band has been heartening.
This first Pearl Jam
album
in seven years rings sonic changes with the machine drums and electro beats of "Dance of the Clairvoyants" and ranges from industrial clank to Byrds jangle elsewhere, switching styles even during songs, as if down-time left them brimming with ideas, half-forgetful of the band they were thought to be. That doesn't stop them relaxing into windmilling Who guitars on "Never Destination". Grunge itself barely remains in their rear-view mirror.
Where Pearl Jam once seemed defined by depression, the emphasis now is on spiritual strategies to embrace optimism, as on the soaring "Take the Long Way Out", rough-hewn loner's ballad "Alright", and "Seven O'Clock", which rifles through skeletons in America's cupboard while still declaring: "I am fully grateful." More playfully, Vedder is a Zen pilgrim with "a Kerouac sense of time" in "Quick Escape", which leaves him "cream-crackered". Teenage nights poring over British rock albums clearly gave him a taste for the lingo.
Trump's presidency meanwhile exists as a stormy blight. The deeply troubled "River Cross" begins with a pre-Civil War pump organ's warm old wheeze, before using gospel music tropes and dense allegory to describe a nation living "under the lion's claw". "As I got close," says Vedder, finding himself at the river of scripture and Martin Luther King, "it turned and widened." The Obama presidency's seeming realisation of King's dream and the hate which buried it is surely on his mind. Fluent in spiritual language himself, Vedder has this to say to Christian fundamentalists' tangled Trump-love: "In all the talk of rapture, look around at the promise now – here and now." Though shaken by present fear, his final chants are hopeful. Shorn of messianic delusions and fronting a buoyant band, he gives politically conscious rock a good name.