Album: Elton John - The Lockdown Sessions |

reviews, news & interviews
Album: Elton John - The Lockdown Sessions
Album: Elton John - The Lockdown Sessions
While the nation baked bread, Sir Elton called up his friends
Thursday, 21 October 2021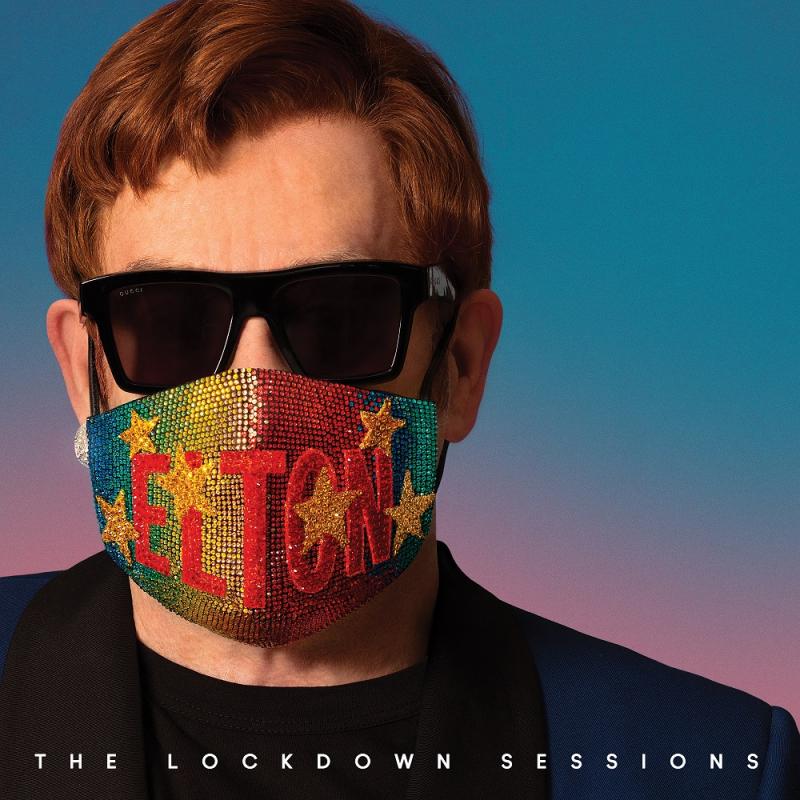 Sir Elton's Covid collection
I always thought those celebrity duets albums, recorded across the miles – or sometimes with someone who had long since passed to the great arena in the sky – were generally fraudulent, always cheesy and sometimes mawkish. Now Covid and 18 months of forced separation have legitimised them, and all sorts of other things to boot.
Hearing about Elton's new album in the abstract I'd hoped it would be the singer unplugged, sitting in his living room at the piano and singing into a posh recording device. An appealing idea. And having now listened several times to The Lockdown Sessions I can't help but feel such an album would be more pleasing. Certainly, more authentic.
Breathlessly described as "a dazzlingly diverse array of 16 tracks that celebrate togetherness and sees Elton collaborating with an unparalleled range of artists only he could draw together", it will doubtless be a bestseller. It certainly underscores Elton's insatiable interest in the ever-evolving music scene, his desire to be au courant, which must go some way to explaining why he's just become the first solo artist to enjoy Top 10 hits across six decades.
Sir Elton has explained that some tracks were recorded remotely, others under stringent rules – "After All" was recorded at Charlie Puth's home studio, "Finish Line", "one of the best records I've ever made", across the miles, not least because Stevie Wonder is recovering from transplant surgery.
Unsurprisingly, The Lockdown Sessions is something of a mixed bag and one's response to it is probably conditioned by the Elton "period" that is closest to the heart. Sampling and techno pop never cut it for me, and they don't here, and while Sir Elton contains multitudes I'm not sure hip-hop is his strongest suit. But it's certainly a diverse album, a fulfilling project for a restive rocker who suddenly finds himself grounded – as he is again following hip surgery, the completion of his Farewell Yellow Brick Road tour further postponed.
"Finish Line" is indeed a strong cut. Two piano men each with a distinctive voice, and Wonder's equally distinctive harmonica marking it out. And then there's Kanye West's gospel choir who sound good, even if the very idea is hard to contemplate. "Stolen Car" with Steve Nicks is another memorable cut, along with Brandi Carlisle's "Simple Things", but the two most memorable songs are those that bookend the album: "Cold Heart", with Dua Lipa, a remix which completely reinvents the song and features a sampling of "Rocket Man" and other numbers, and "I'm Not Gonna Miss You" by the late Glenn Campbell. An unflinching exploration of the devastation of Alzheimer's, it featured in the 2017 documentary Campbell bravely made about his last tour. It's beautifully arranged but what's extraordinary is how well their voices match. "Nothing Else Matters", where Elton and Miley Cyrus are joined by cellist Yo-Yo Ma, Robert Trujillo and Chad Smith, gets nicely under the skin with its powerful vocal and beguiling instrumentation.
A very different beast from his 1993 album of Duets, an Elton covers collection, The Lockdown Sessions is the opposite of nostalgia, as his takes on the Pet Shop Boys, Metallica and Gorillaz demonstrate.
While Sir Elton contains multitudes I'm not sure hip-hop is his strongest suit
rating
Explore topics
Share this article