Album: Dry Cleaning - Stumpwork |

reviews, news & interviews
Album: Dry Cleaning - Stumpwork
Album: Dry Cleaning - Stumpwork
A strong follow-up album from the spoken-word-set-to-music foursome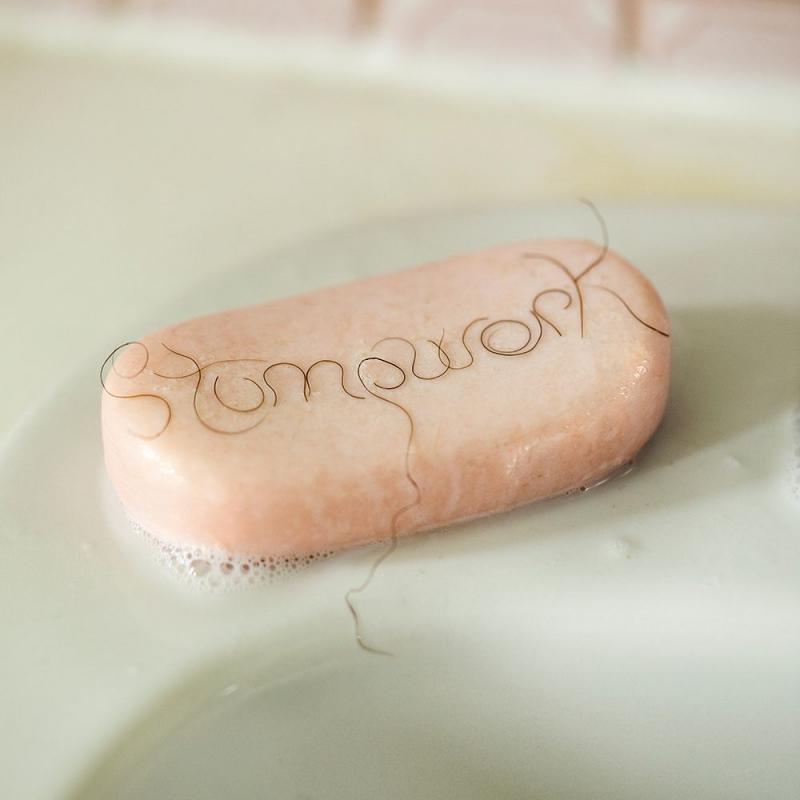 'Certain songs are the musical equivalent of leaving your keys in the fridge'
There are many reasons that I am obsessed with Florence Shaw. It's not just that as a long time sufferer of Resting-Bitch-Face I identify hard with her deadpan nonchalance, it's also pure props that she's brought spoken-word-set-to-music into the mainstream.
Shaw fronts the band Dry Cleaning, a foursome with talent as luscious as their combined hair condition. The group's speech/song style occupies similar territory to Wet Leg, Sleaford Mods, Black Country and Yard Act. Their tracks consist of totally random musings that swing between barbed, bewildered, sarcastic and exhausted, and sometimes just jumbled, detailing conversations with faraway friends ("Anna Calls from the Arctic") or descriptions of a pet tortoise ("Gary Ashby"). Certain songs are the musical equivalent of leaving your keys in the fridge. What stands out the most in all their tracks is the utter disregard for what anyone might think about what they're trying to say.
"Kwenchy Kups" is classic DGAF territory – it's a track about "things being shit, but they're gonna be ok, and I'm gonna see the otters". I can't pin it down but there's something in Shaw's pronunciation of "otter" and "water caterpillar" that is like ASMR. Combine this with her incorporating the line "You can say I don't give a fuck dick face" and I proclaim her my new muse.
The main controversy about the album, which comes after the huge success of New Long Leg in 2021, is the fact that Shaw does actually sing on this one. "Don't Press Me", the first single pre-release certainly has a little lilt and a hum, but it's not exactly as if she's bust into the realms of Susan Boyle – it's clear that the musicians Lewis Maynard, Tom Dowse and Nick Buxton are providing the riffs, hooks and melodies. There's certainly a new air of confidence with Stumpwork – "Hot Penny Day" has a twanging guitar base that underpins a sardonic verbal stroll between what's being seen ("Hooked-over man, Woollen woman") and what's being intrusively thought about (Hazmat suits, financial eclipses and being a loner).
There's aesthetic nostalgia in "Stumpwork" which lists 90s DJs, and the line "I thought I saw a young couple clinging to a round baby, But it was a bundle of trash and food" which reminds me of Labyrinth. It's the ability to slip between whatever-ish sighs and raw political observation like "they're trying to mythologise everything" in "Conservative Hell" that subliminally draw on your own thoughts about the current socio-political state and keep you coming back for more.