Album: Chuck Prophet - The Land That Time Forgot |

reviews, news & interviews
Album: Chuck Prophet - The Land That Time Forgot
Album: Chuck Prophet - The Land That Time Forgot
Rock'n'roll romantic's latest laconic minor classic
Wednesday, 19 August 2020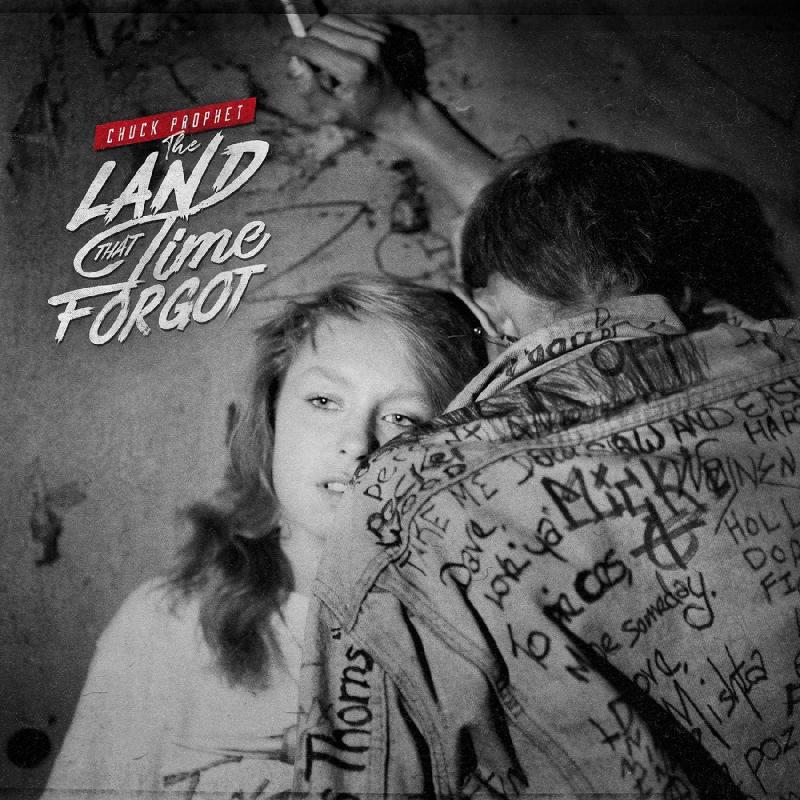 Rock'n'roll's spirit is mother's milk to Prophet, imbuing everything he touches. His old band Green On Red had stopped being roots rivals to R.E.M.
long before their 1992 split, but alongside their co-leader Dan Stuart's solo trilogy embellishing his Mexican wild years (where Ambrose Bierce met Hunter Thompson),
Chuck Prophet
has become a Zen
rock
songwriting master, rolling out a series of unassuming classics. His touchstones are mostly dead wastrels, his style wry, low-slung and romantic.
The Land That Time Forgot finds him gentrified out of recording in his San Francisco hometown, instead mostly holed up in the Catskills with an ad hoc band, making softer, more acoustic music than usual. A sax honks and swoons, recalling vintage R&B. Then the krautrockabilly of "Marathon" combines Kraftwerk glide and Link Wray punch, grabbing from Bowie's "Absolute Beginners" and Simon & Garfunkel's "Mrs. Robinson", as Stephanie Finch provides limpid call and response.
Prophet's ironic drawl is always heartfelt, his lyrics full of foolish, low-rent or moon-grabbing gestures. "When the sun went down they crushed some ice, ordered Chinese to go," "Willie and Nili" poetically reports of its Metallica-blasting, anti-social young lovers, as star-crossed in this telling as Romeo or Juliet. "Meet Me At the Roundabout" is another sweet heartland ballad, celebrating love's credulity and carnality. "Waving Goodbye" by contrast reports a woman's escape from casual childhood abuse. "Oh, but time can stop a heart," Prophet reflects. "And start it up again."
Current circumstances have caused this laconic rocker to consider the parlous state of things, first in the autobiographical Americana of "Nixonland", where memories of growing up in Tricky Dick's Californian hometown spin into the disgraced President's anti-Semitic, Scotch-clutching ravings, as refugees are driven from cliffs, Nixonland an eternal US province. "Get Off the Stage" pits Chuck and his band against Trump and his phalanxes, quite certain who's better off. Over a Johnny Cash chickaboom beat, the takedown's humorous understatement makes it sink in. That, and the way the rock'n'roll being played rejects Trump's vacant heart, like cruelty's vaccine.