DVD: Nashville |

reviews, news & interviews
DVD: Nashville
DVD: Nashville
Robert Altman's satirical dissection of America in the 1970s is still enjoyable for its anti-Hollywood style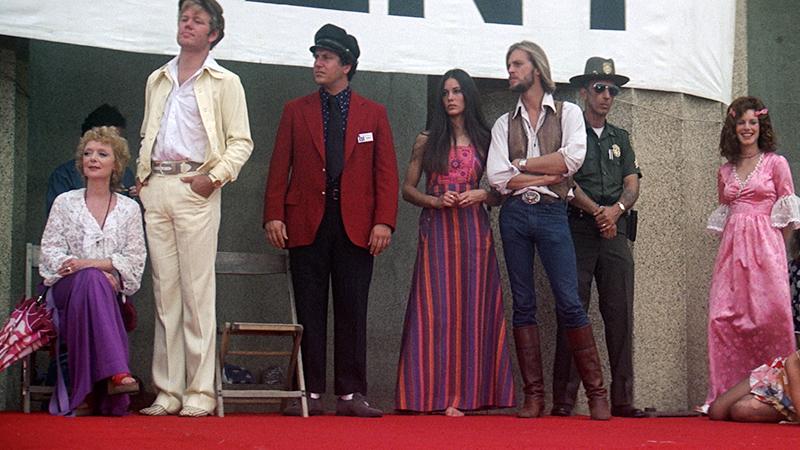 Robert Altman's 'Nashville' (1975)
Perhaps capitalizing on the much-lauded success of the current television series of the same name starring Hayden Panettiere, Robert Altman's Nashville (1975) is now out on DVD. Both film and TV show merge music and drama in the same way and both detail the social and political issues constantly swirling around country music's hometown. But that's where the similarities end.
Those currently gripped by Nashville fever will be intrigued by the style, stars, songwriting process and provincial nature of the inhabitants of music city in the Seventies – before the notion of celebrity imploded in on itself and when the music business was about the singing.
These were reactionary times in Tennessee – the civil rights movement, women's lib, the emergence of and obsession with popular culture, the shadow of the Vietnam war, the sexual freedom, groupies, drugs and eating disorders of choice of the "Me" decade – are all embodied here in a huge cast of strong characters.
The action takes place over a few days preparation for a political convention. What follows is a decoupage of people, short but memorable fragments of their stories that come together in a satirical docudrama – Altman's take on a specific moment in time, a realization of his vision of America. The process is eked out on DVD extras including conversations with the director in 2000 and 2001, and interviews with Joan Tewkesbury and Michael Murphy.
Those lonely, grieving, lost or manipulative are – true to Altman's defining style – swept up in unchecked cinematic chaos of action and sound. Hal Phillip Walker's (the mystery man coming into the presidential primaries) continuous political tannoy announcement about re-writing the national anthem, the powers that be, balancing the books and un-taxed churches rolls along as a constant, droning presence until a terrible climax on the film's final stage.
Stories interspersed with songs make for an easy watch, but bunker down as it's a long ride – two hours 40 minutes of Altman's anti-Hollywood style in his ahead-of-the-time dissection of America.