Blu-ray/DVD: The Invisible Life of Eurídice Gusmão |

reviews, news & interviews
Blu-ray/DVD: The Invisible Life of Eurídice Gusmão
Blu-ray/DVD: The Invisible Life of Eurídice Gusmão
Cannes prize-winning, fever dream melodrama follows two sisters in Fifties Brazil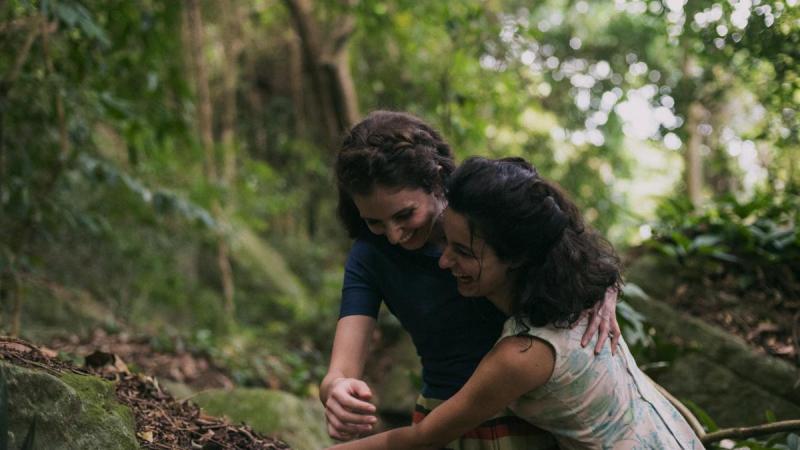 Such devoted sisters: Eurídice (Carol Duarte) and Guida (Julia Stockler)
Karim Aïnouz's Cannes Palme d'Or winner and Brazilian Oscar entry is advertised as "a tropical melodrama", and its Rio seems barely to have left the jungle. We first meet sisters Eurídice (Carol Duarte) and Guida (Julia Stockler, pictured below) becoming separated in lush foliage's deep greens and humid shadows, and they will go on to live tragically parallel lives, crushed by patriarchal crimes while retaining rebel sparks.
Eurídice is 18, Guida 20 as the Fifties begin. The sisters have hungry eyes and mouths, and quick, incredulous laughs at society's absurd demands, as enforced by baker dad Manuel (Antônio Fonseca) and cowed mum Ana (Flávia Gusmão). Eurídice dreams of studying piano in Vienna, Guida of her Greek sailor boyfriend. Sneaking out, Guida giddily dances with him in a red-lit hall, studded with white neon and a lighter's slow flash, the sad drag of Benedikt Schiefer's score completing the state of rapture in which they then elope. Insects chitter as Eurídice finds the single earring Guida left behind.
But thrills lay traps for women here, and Guida returns alone and pregnant, to be viciously cast out by her dad, who lies that her sister is in Vienna, Eurídice's dream betrayed to slash the siblings' bond. Eurídice has actually married a flour magnate's son, and the sisters stay in unknowingly close neighbourhoods, separated by class. "We're very young, Eurídice," Guida writes, in one of the yearning letters she sends, unread, to the vacuum of their parents' home. "We've got our whole lives together ahead of us."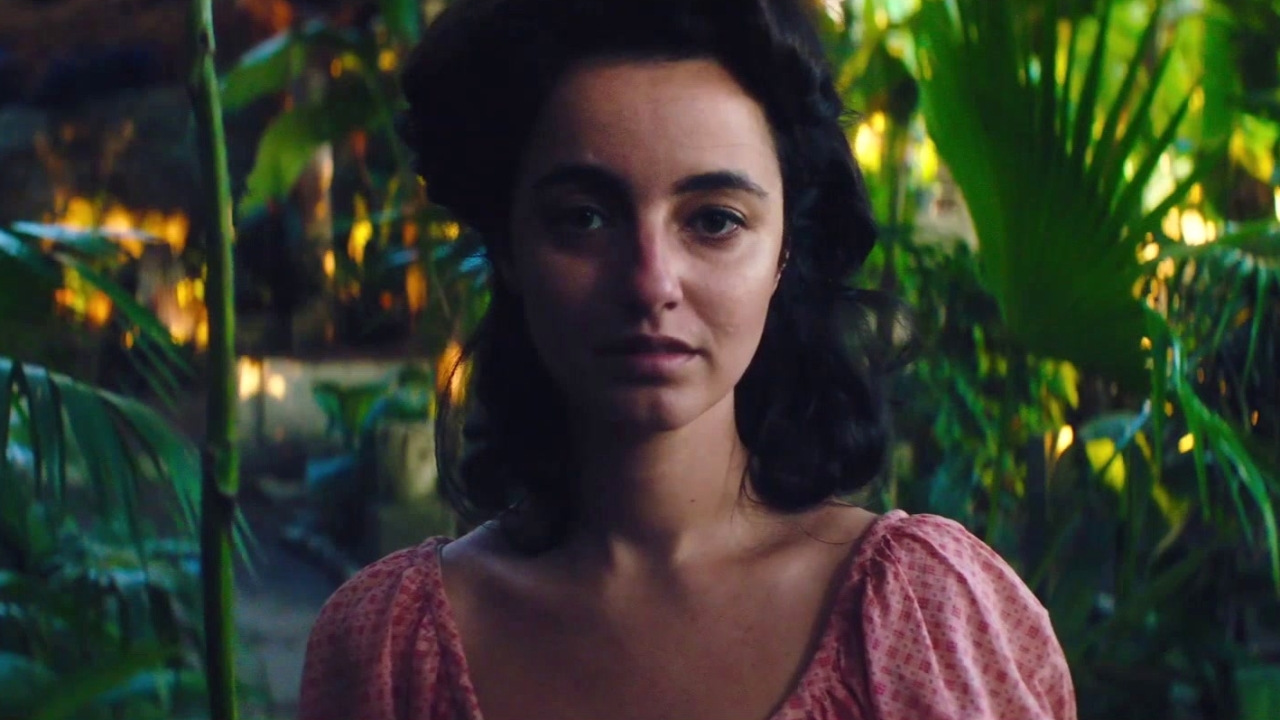 Aïnouz's favourite film is Douglas Sirk's melodrama Imitation Of Life (1959), which itself hinges on women's aspirations, tragic partings and racist, here sexist, strictures. He has adapted Martha Batalha's perky, funny 2016 novel into a visceral female world of conspiratorial advice shared over toilet cigarettes, virgin Eurídice's dragging like a sack to painful wedding night sex, Guida's incredulous agony as she gives birth, and the cold chatter of machines as Eurídice's gynaecologist gives her own conservatoire-dashing bad news, after her husband's careless spurt inside her.
The Invisible Life of Eurídice Gusmão has a profound telenovela's bitter twists (Imitation of Life was dismissed in its time as soap opera), experienced as a sick society's simmering fever dream. Harsh events are leavened by rich sensuality, from the unhurried movements at Rio's bright dock to blue dawns, and the earthier, overshadowed light of the favela where Guida bravely builds a new family with retired black prostitute Filomena (Bárbara Santos). It's better than Eurídice's middle-class cage, briefly broken by her finally triumphant audition. Her piano is as symbolic as Jane Campion's, a sanctuary then pyre for her hopes. It's while playing that Eurídice is invisible, vanishing inside art to be free.
In a piercing coda with the great Brazilian star Fernanda Montenegro (Central Station) as elderly, present-day Eurídice, the sisters' tragedy bursts into heartbreaking ecstasy, the screen flooding with feeling. All the suppressions and elisions, the buried and cremated dreams, somehow end in a still living love. The Invisible Life of Eurídice Gusmão is overwhelming in the cinema – a release limited late last year by superhero saturation and Covid. This modern classic awaits discovery, however you can.
It has a profound telenovela's bitter twists, experienced as a sick society's simmering fever dream
rating
Explore topics
Share this article