Blu-ray: Desire / All My Good Countrymen - Two films by Vojtěch Jasný |

reviews, news & interviews
Blu-ray: Desire / All My Good Countrymen - Two films by Vojtěch Jasný
Blu-ray: Desire / All My Good Countrymen - Two films by Vojtěch Jasný
A distinctive director's take on post-war Czech life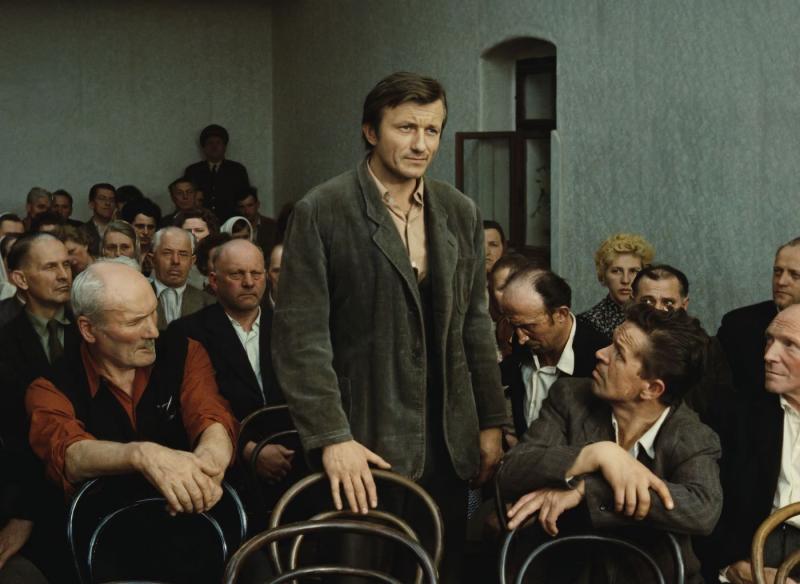 Last man standing: Radoslav Brzobohatý in 'All My Good Countrymen'
Hailed by Miloš Forman as "the spiritual father of the Czech New Wave", Czech film director Vojtěch Jasný's long career began in the early 1950s and spanned five decades. All My Good Countrymen (Všichni dobří rodáci), based on a screenplay originally written by Jasný in 1956, was released in 1968 and won him a Best Director award at Cannes a year later.
Alas, following the Soviet invasion in 1968, the film ended up as one of a handful of 1960s Czech features to be "banned forever", unsurprising given Jasný's assertion that, "with Countrymen, I showed real life from 1945 to 1968. It was the first film in which I could say the truth." Watching it, you're amazed that something so subversive could get made at all, and Jasný claimed that the production was actually given the go-ahead by the country's leader Alexander Dubcek.
Set in a small Moravian village, the film is divided into 11 short sections which trace how the post-war regime affects the lives of a close-knit community. Loudspeakers bolted to the church spire blast out news about agricultural targets, and a schism develops between those villagers who have joined the Party and those who attempt to stay independent. It's unbearably tense at times, the pressure piled upon Radoslav Brzobohatý's character František especially painful.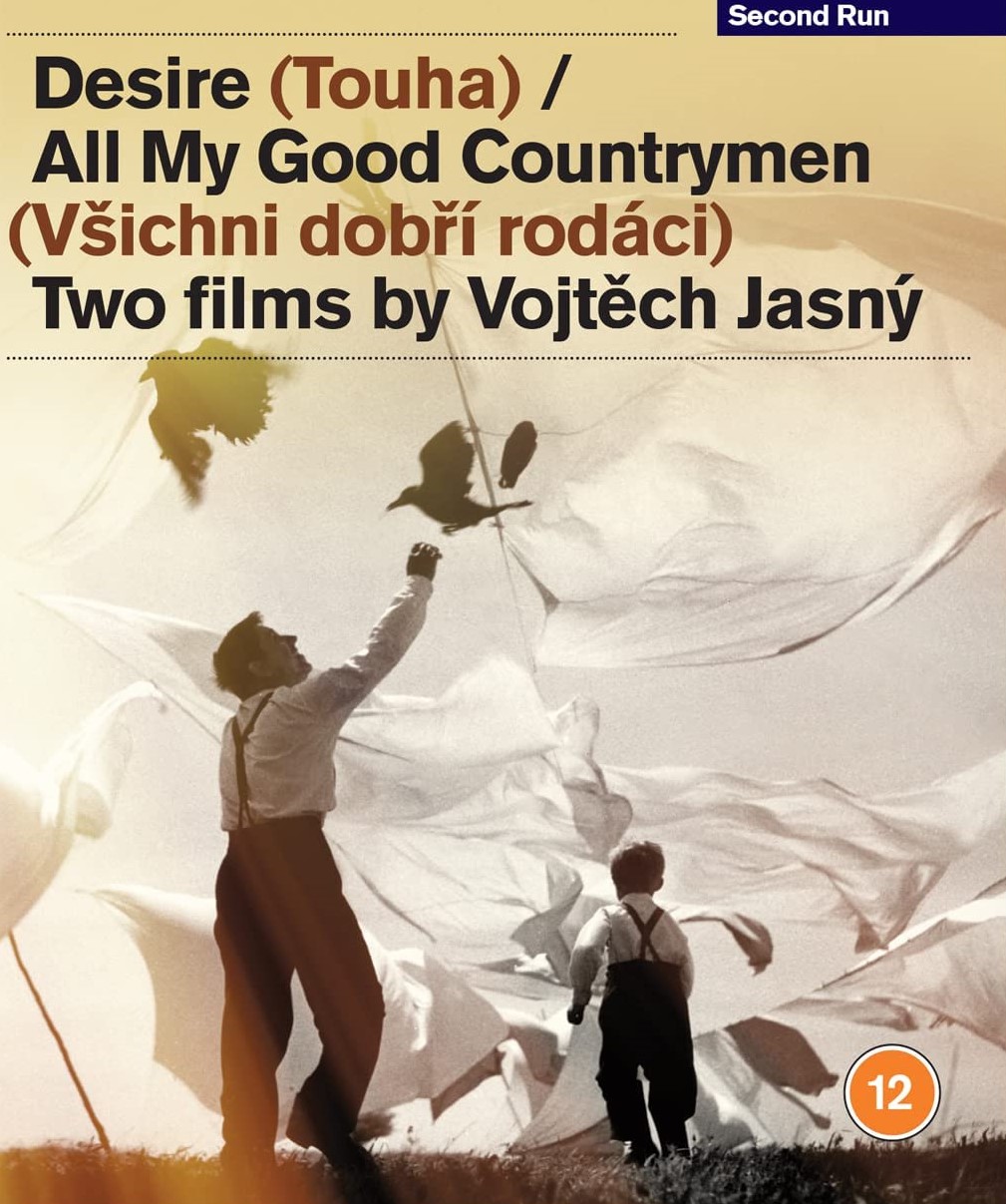 Technically, this is a dazzling film; Jasný and cinematographer Jaroslav Kučera give us the impression that we're watching a documentary at some points, the alcohol-drenched bar scenes especially potent. Repeated shots of the Moravian landscape are exquisite – look out for a sequence where the characters stagger around a tree as the sun rises. And there's a striking score from Jasný's regular composer Svatopluk Havelka, its jagged edges recalling Janacek. The payoff is predictably downbeat.
All My Good Countrymen is undoubtedly a masterpiece. As is, I'd argue, Jasný's 1958 portmanteau feature Desire (Touha). Each of its four stories is set in a different season, each one examining a different stage of human life from childhood to old age. There's another lilting Havelka score, and an abundance of striking visuals. The opener, "The Boy Who Wanted to Find the Edge of the World", is a delectable look at insatiable curiosity and innocence, the early sequence showing a group of young boys running up a steep hill to see what lies beyond both enthralling and charming. "The People of the Earth and Stars in the Sky" is an open-ended love story between an astronomer-turned-surveyor (Jiří Vala) and a girl he meets by chance (Jana Brejchová). Jasný secures wonderfully unaffected performances from the pair; the sequences where they cycle and swim together are magical.
Whereas "Anděla" is bleak, this tale of a feisty spinster refusing to join a collective farm looking forward to Countrymen. Věra Tichánková's Anděla sticks to her principles, doggedly working her horse-drawn plough even when the collective's tractor comes to assist. "Mother", the final story, paints the last days of a much-loved village teacher (Anna Meliskova). Her final words to her adoring class ("Be good, children...") are devastating, and there's an Oscar-worthy performance from the unnamed dog. A brief epilogue featuring a startling crane shot brings things full circle. This being a Second Run release, the extras are generous, including a 1988 interview with Jasný and his introduction to Countrymen, plus the director's feature-length graduation film. Transfers and sound are excellent throughout.