Dalgliesh, Channel 5 review - doleful detective fails to fire on all cylinders |

reviews, news & interviews
Dalgliesh, Channel 5 review - doleful detective fails to fire on all cylinders
Dalgliesh, Channel 5 review - doleful detective fails to fire on all cylinders
Bertie Carvel's Adam Dalgliesh is decent but dull
Saturday, 13 November 2021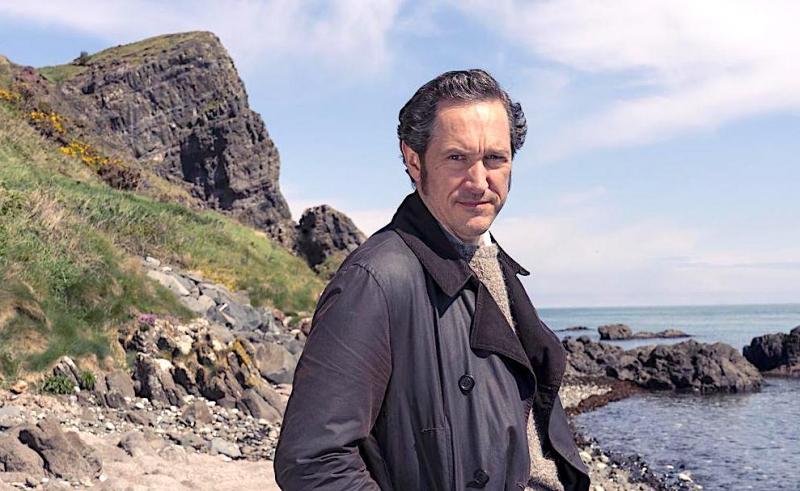 Soporific? Bertie Carvel as Adam Dalgliesh
Treading in the footsteps of Roy Marsden and Martin Shaw, Bertie Carvel is a making a decent (albeit soporific) stab at embodying P D James's introspective detective Adam Dalgliesh, though you have to wonder if he's getting the help he needs from Channel 5.
This current series of three two-part stories over consecutive nights is designed to grab two bites of the audience cherry, but would surely have greater impact and more narrative coherence as three two-hour slots. It never did Poirot or Morse any harm.
The problem is the commercial TV hour, which gets you about 47 minutes of programme after you take out the ads and bits of network blurb. It leaves you out of pocket if you're trying to create atmosphere, build characters and knit it all together with a dark and mysterious plot, with the result that everything seems to have been speeded up and had chunks chopped out.
In last week's tale, Shroud for a Nightingale, we barely had any idea who Dalgliesh was before he was gruffly barking detective-style questions at the inmates of a nurses' training school, eventually leading to the frankly unfeasible unmasking of a mass-murdering former Nazi nurse. In this second story, The Black Tower, he was more reminiscent of a mendicant monk than a senior detective from the Metropolitan Police, as he lamented the death of his old spiritual counsellor Father Michael at Toynton Grange, a spooky home for the disabled on an expanse of rugged Dorset coastline. Then again, Dalgliesh's father was a cleric in Norfolk, so I suppose he has some excuse (below, one of this lot probably did it).
The device of the enclosed, isolated society with evil lurking within can be a powerful one (as James's readers will know), but while Dalgliesh is beautifully photographed in sumptuous locations and does a nice line in baleful, melancholy background music, these curious outposts peopled with a selection of sinister eccentrics can rapidly begin to seem self-parodic. We first met the angry and aggressive Victor Holroyd, though not for long, since he was swiftly despatched from a steepling clifftop in his wheelchair. Steven Mackintosh played Wilfred Antsey, a wild-haired fanatic in a monk's habit who ran Toynton's annual pilgrimages to Lourdes, and his lust for control soon put him in the frame as a potential killer, but as the bodies piled up – next came poor old 83-year-old Grace and then feisty Maggie Hewson, all adding up to a healthy percentage of Toynton's complement of guests – the spotlight gradually swung away from him.
Various infidelities, betrayals and disappointments hinted at possible motives, though the dreary litany of the Toynton "guests" lamenting their lack of communication, their inability to come to the aid of poor Maggie who'd apparently committed suicide (but hadn't, obviously), and the general all-round misery and woe did make you wish somebody would come along and cart them all off to Butlin's for the day.
The denouement was as sudden as it was preposterous, as if The French Connection had suddenly descended upon darkest Dorset, though it was startling to see the cerebral and usually motionless Dalgliesh involved in a savage punch-up with a chap called Marsh. Carvel is doing his best to depict a lonely man who has known bereavement and disillusion (even his desirable E-Type Jaguar doesn't seem to bring him much cheer), but so far Dalgliesh is failing to fire on all cylinders.