Sarah Moss: The Fell review - a dark night on the hills |

reviews, news & interviews
Sarah Moss: The Fell review - a dark night on the hills
Sarah Moss: The Fell review - a dark night on the hills
What happens when you go missing in a pandemic?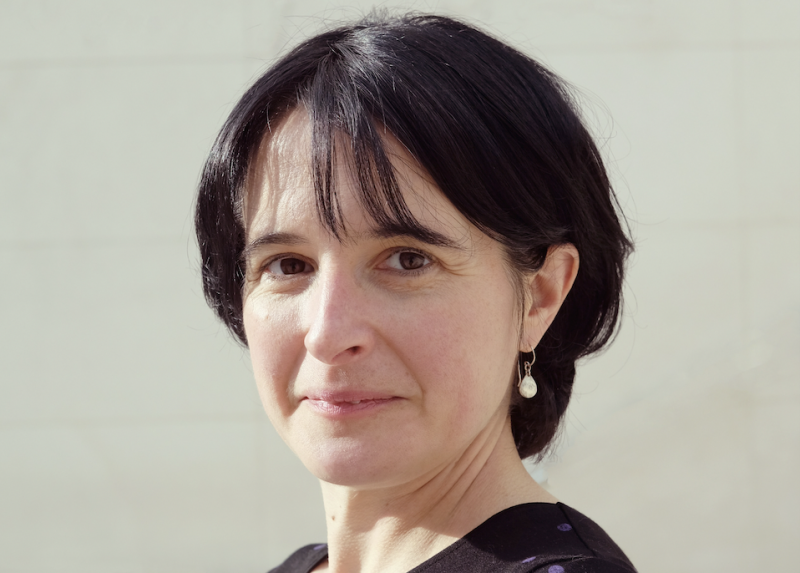 Sarah Moss: a snapshot from the year of Covid
Sarah Moss's new novel is a slim snapshot of a moment of fear and danger in the year of Covid. That year when judgement and recrimination ruled, and neighbourly feeling was in short supply. It is almost too close to the bone, but it is a neat examination of humanity in crisis.
The Fell describes one night, when Kate, who is supposed to be self-isolating with her son, Matt, goes for a disastrous walk on the fells. She cannot stand having to stay inside with her own thoughts and longs to be free, living with the feeling that many of us had last year: that her actions couldn't possibly lead to anything bad actually happening. But the bad thing does happen, and Kate fails to return to Matt.
Kate's disappearance brings out a search party and the character of Rob, who leaves his daughter to join the hunt. He is beautifully and humanely drawn, an example of what Moss does so well, picking out ordinary characters in a crowd. As he moves across the land, we see his own struggles, played against those of Kate, Matt, and their neighbour Alice.
Moss is also excellent at skewering the cruel face of humanity, which she described to perfection in the ominous Ghost Wall (2018), which centred on a suburban family of historical re-enactors. Moss teases out this idea to perfection here with the inclusion of Alice's awful child Susie and her partner. Alice, in remission from cancer, is forced to shield. She is addicted to baking biscuits and desperately concerned about Matt and Alice, having to stop Susie from ratting Kate out to the police even before the search party is called out. Susie is a particular icon of the pandemic, the seemingly virtuous but actually vicious enforcer of the strictest rules. In a small way, The Fell is a summary of the moral and human struggle of recent years, when "the right thing to do" often meant two opposing things at once.
The Fell has a lot to say about the part that Covid had to play in reminding many of us of our own mortality and proximity to death. This is a subject that Moss handles sensitively but unstintingly, particularly in the instances where both Matt and Kate separately describe how they would commit suicide, in exactly the same way as one another. Moss takes one moment, one instance of worry, and makes it stand for a year of pain and suffering. The characters she chooses are easy to empathise with, their little lives mirroring our own with their small hardships that can dominate existence and seem overwhelming. Her novel also examines our frailty, how easy it is to transgress, and the desperate desire for freedom that can be destructive.
It became so easy to preach in the past two years: it was so easy to decide what was allowed and what wasn't that we frequently lost sight of our common humanity and kindness. The Fell is a microcosm of "ordinary" lives and what it means to face up to something so momentous and collective that it becomes difficult to locate the individual.
The Fell by Sarah Moss (Pan Macmillan, £14.99)
Moss takes one moment, one instance of worry, and makes it stand for a year of pain and suffering
rating
Explore topics
Share this article