Kelefa Sanneh: Major Labels review - diary of an omnivorous musicophile |

reviews, news & interviews
Kelefa Sanneh: Major Labels review - diary of an omnivorous musicophile
Kelefa Sanneh: Major Labels review - diary of an omnivorous musicophile
Tracing the development of music's big seven genres
Wednesday, 14 December 2022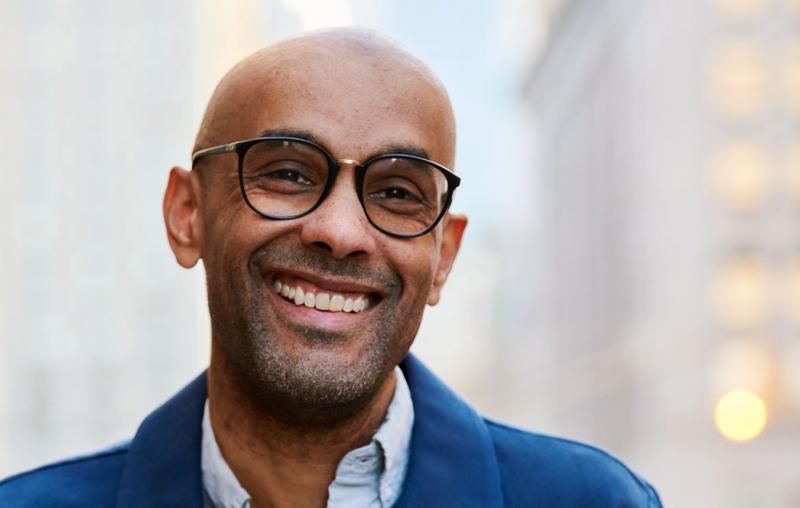 Sanneh succeeds in sharing his love for music without slipping into embarrassing earnestness
Major Labels: A History of Popular Music in Seven Genres is American critic Kelefa Sanneh's ambitious survey of musical history. As such, it risks remaining only a surface-level summary of the seven genres he describes. I was wrong to worry, though: despite its broad coverage, Sanneh's study is informative and personal, providing overviews of but also covering smaller diversions and developments within rock, R&B, country, punk, hip-hop, dance and pop.
Each chapter loops back to the other genres to show their points of divergence, before travelling forward to explore the roads of sub-genres and musical fads. There are some limitations to the book's structure. Sanneh focuses solely on America, with some trips across to England, and the timeline within which he operates is not long, roughly 1960 to the present day. Still, Sanneh is clear about his intentions: as an omnivorous musicophile, he seems to be capable of writing about any genre he wants, but these seven provide a rough history of the development of some of the most mainstream music of the past 80 years.
In doing so, Sanneh provides the reader with a wealth of information, guiding them through these seven separate movements, whilst also showing how they overlap, sometimes in bizarre ways, resulting in odd musical collaborations. This is clearest in the chapter devoted to hip-hop, the longest in the book and in some ways the most complex. Hip-hop borrows from other genres and mixes them together until the boundaries are no longer clear or even exist, particularly when it comes to sampling, when wildly different songs are intercut, collaged together, and rapped over. Sanneh also uses this chapter to demonstrate how politicised music can become, which feels very pertinent given recent headlines about Ye's (formerly Kanye West's) antisemitism.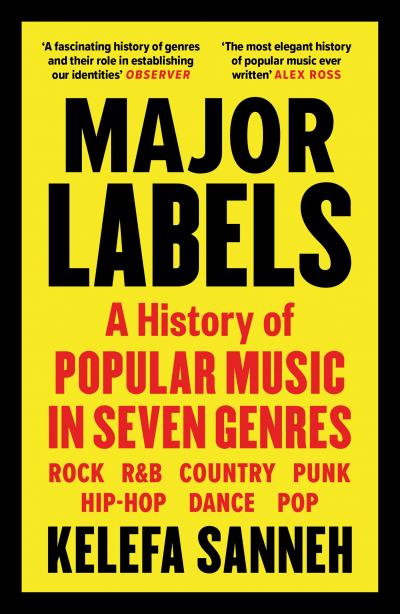 Sanneh is adept at imparting knowledge without being patronising, and sharing his love for music without slipping into embarrassing earnestness. He intersperses each of his chapters with personal anecdotes, often told at his own expense – particularly his 2003 headline for the New York Times: "The Solo Beyoncé: She's no Ashanti". He explains, through this, how the genesis of canonically perfect songs or groups – as we now perceive them to be – is not fated but highly dependent on contingency. Music, and every movement within it, is driven by the politics, fashions and social mores of the time within which it grows.
One thing that Sanneh does particularly well is describe to the reader, without being overbearing or even very obvious, why they should be interested in each genre that he describes. Every genre, no matter how much time they are given relative to the other the categories, is presented as fascinating and worthy of the reader's attention. He ends with an interesting study of how a modern audience approaches music: the classic image of a listener burrowing into their streaming services and staying in their musical lanes. It is an odd phenomenon, where each listener can say that they like "all music" but often not venture out of a particular cul-de-sac. Sanneh describes how the majority of music reviews are now positive – reviewers seem reluctant to cast negative judgement. But Sanneh, in a typical big-picture conclusion, asks if the experience of listening will change in the future, and likewise if how we perceive music will evolve. The genres he discusses mean less and less now as firm categories, their tribalism lost as they continually borrow from one another. A punk's fierce hatred of pop music seems to be a thing of the past.
The genres he discusses mean less and less now as firm categories: their tribalism has been lost
rating
Share this article