Anthony B Atkinson: Measuring Poverty Around the World review - first, second and third world problems |

reviews, news & interviews
Anthony B. Atkinson: Measuring Poverty Around the World review - first, second and third world problems
Anthony B. Atkinson: Measuring Poverty Around the World review - first, second and third world problems
Distinguished professor's final book links poverty with climate change in an appeal for sustainable, inclusive growth
And the poor shall inherit the earth
Five years ago, when the world was still reeling from 2008 and Britain from the swinging axe of George Osborne, Thomas Piketty's Capital was an unlikely bestseller. It was a book probably more bought than read, but it contained an important and highly topical message: that wealth was once again concentrated in the hands of few people, just as had been the case before World War One.
That book, now poised to become a documentary, was hailed as "one of the watershed books in economic thinking," and its publisher, Harvard University Press, published a sort-of companion volume. Inequality by Anthony B. Atkinson, described by Piketty as "the founder and godfather of modern scholarship on the distribution of income and wealth and the historical study of inequality," was essentially a book about "the 99 percent". Not only were the rich getting richer but we were failing to do anything about inequality. Professor Atkinson advocated ambitious new policies in the fields of technology, employment, social security, the sharing of capital and taxation – all of which he defended against the hoary arguments that intervention shrinks the economy, that globalization makes action impossible, and that radical problem-solving policies were simply unaffordable.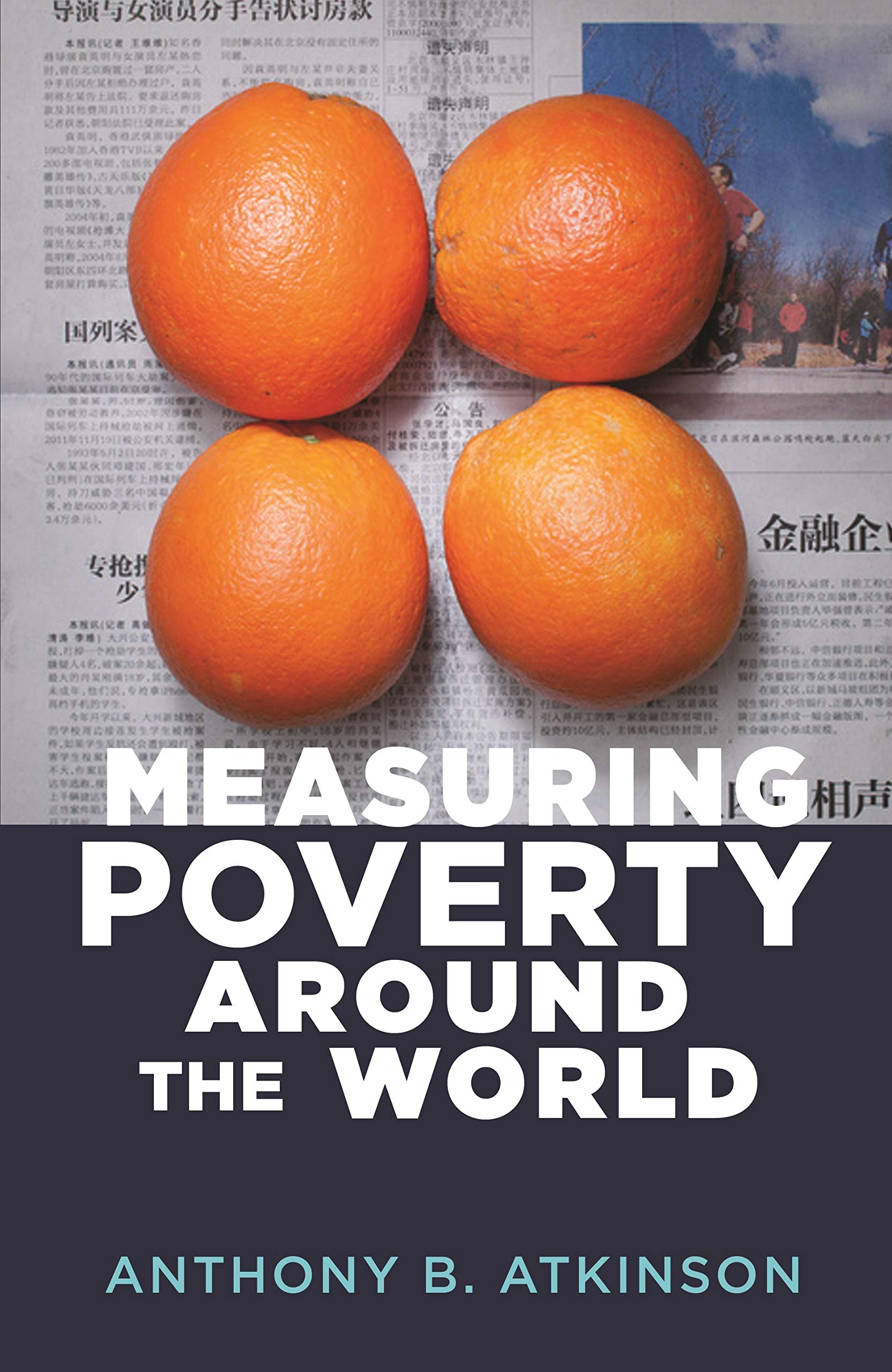 Measuring Poverty Around the World grew out of Atkinson's work chairing the World Bank's Commission on Global Poverty. He died in January 2017, leaving an incomplete draft which he asked John Mickelwright and Andrea Brandoline, his friends and colleagues, to see through to publication. Completion, they felt was impossible – it wasn't always clear how Atkinson intended to develop his arguments nor how he intended to use the vast amount of global data he had amassed which he felt provided "a lot of scope for mutual learning". The result is a book that concludes Atkinson's arguments around the "conceptual and practical issues in measuring poverty", drawing on his earlier writings and many hours of conversation with him. There are explanatory notes and updates to statistical reports – "the necessary editorial work to allow readers to appreciate the insights contained in the draft". Francois Bourguignon and Nicholas Stern have added afterwords, the former on growth inequality and poverty reduction, the latter on poverty and climate change – two issues Atkinson believed to be closely linked.
Atkinson's own stated aim is to present the evidence in "a way that is accessible to the general reader". It suggests a high opinion of the general reader – but we must remember Piketty's bestseller and also acknowledge that the myriad problems societies face have resulted in a significant audience keen to engage with these issues. A key message is "to highlight the lack of progress in tackling poverty and to hold our governments to account for their failure". Poverty and climate change are "the two great challenges" facing the world and it's clear that the Extinction Rebellion movement, which is both inspired by and inspiring other grassroots movements, is a powerful force.
This book marks 50 years since Atkinson's first book, which examined the distribution of personal wealth in Britain. The professor died deeply concerned that during that time, "in countries that are many times richer than in the 1960s, poverty has become more, rather than less, entrenched". Poverty is measured in detail across the world, but different standards make reading the data tricky. At home, wilful meddling in how and what is measured can disguise much of what has gone on in the name of austerity. The human cost surely goes a long way in accounting for Britain's current socio-political impasse and Atkinson supports the proposal for "an ethical poverty line to describe the standard we should aspire to," as well as an administrative poverty line, which guides the targeting of resources. He clearly underlines the links between poverty and sustainable development, which he sees as creating a vicious circle of damage and deprivation. He also cautions against seeing "globalisation" as dirty, yet has no doubt that "freedom of movement of capital and the failure to properly regulate and tax the activities of multinational companies have led to the loss of employment and to the creation of a sense of insecurity among workers and families in many countries". Governments, he argues, "have lost sight of their obligation to act on behalf of all of their citizens," whom they have allowed to become "subservient to economic forces". Governments need to understand that the economy "is a means of fulfilling the life hopes and ambitions of people, not vice versa".
In a conclusion of which Atkinson would surely approve, Stern insists that sustainable and inclusive growth based on "fostering and investing in the development of human social, natural, and physical capital," is the only way forward in the 21st century.
Measuring Poverty Around the World by Anthony B Atkinson (Princeton University Press, £24)
Governments "have lost sight of their obligation to act on behalf of all of their citizens"
rating
Share this article