Ten Pound Poms, BBC One review - a new life in the Great Southern Land |

reviews, news & interviews
Ten Pound Poms, BBC One review - a new life in the Great Southern Land
Ten Pound Poms, BBC One review - a new life in the Great Southern Land
Sun, soap and clashing cultures in Danny Brocklehurst's emigrant drama
A fresh start for Annie and Terry Roberts (Faye Marsay and Warren Brown)
The Ten Pound Pom programme (or to use its official title, the Assisted Passage Migration Scheme) was devised to encourage British emigrants to Australia after World War Two. The idea was that the volunteers could escape from drab, rationing-battered Britain to the sun, sea and wide-open spaces of the Great Southern Land, while also helping to boost the Australian economy. Adults paid 10 quid and children travelled free.
Notable participants in the project were future Prime Ministers of Australia Tony Abbott and Julia Gillard and Angus and Malcolm Young, later to become hard rock heroes with AC/DC, but none of these appear in Danny Brocklehurst's new drama. At the centre of his story are Stockport natives Annie and Terry Roberts (Faye Marsay and Warren Brown) and their family, who in 1956 take the six-week ocean voyage halfway round the globe in search of a brighter future and a new home.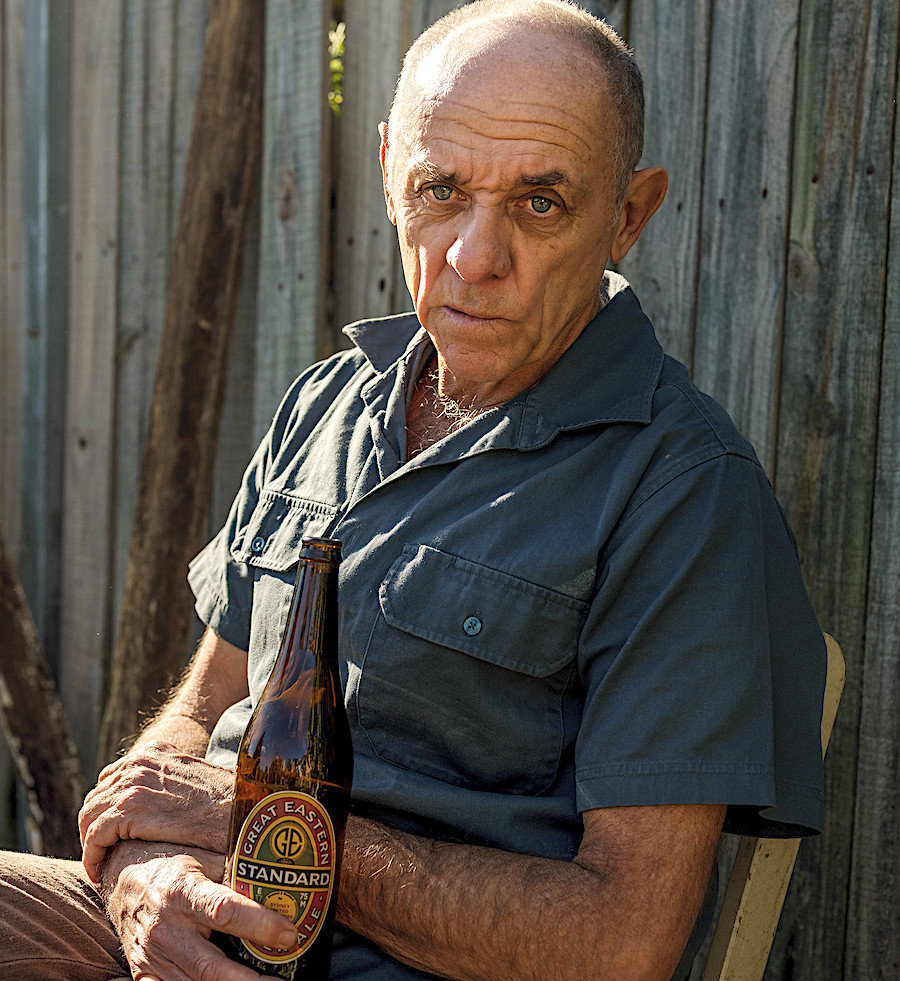 However, their expectations are quashed when they find themselves billeted in tin Nissen huts ("bloody 'ell, it's like a prisoner of war camp," somebody exclaims), and anybody expecting special treatment is in for a rude shock. The attitude of the Australians is if you want to get somewhere in this country, you have to roll your sleeves up and make the effort. Nobody's going to do it for you.
Brocklehurst isn't afraid to deal in broad stereotypes, and has painted the Australians (or some of them) as hard-drinking yobs with a variety of chips on their shoulders. Inevitably the aboriginal population are treated like fifth-class citizens, forced to live in their own townships and ostracised by the whites, but the Brits are taken aback to find that they too come low down the pecking order. It's spelled out to them that Australians get first pick of the jobs on offer, while an ageing, thuggish workman called Dean (David Field, pictured above) tells Terry Roberts that "out here, you're the black". In Brocklehurst's cartoon-ish world, Dean is also the epitome of the drunken ocker, shovelling down the pints before rounding off the evening with a bit of bare-knuckle brawling.
However, when Terry shows that he can give as good as he gets, Dean suddenly morphs into his best mate and drinking buddy, which is an invitation to disaster because Terry is fighting a losing battle against his fondness for the booze. The author has given this a bit of context, letting us know that Terry survived the disastrous battle of Arnhem, then was a prisoner of war in Dresden when the RAF rained firestorm hell down on the city. As a result, he's apt to suffer ghastly hallucinations of his horrific wartime experiences.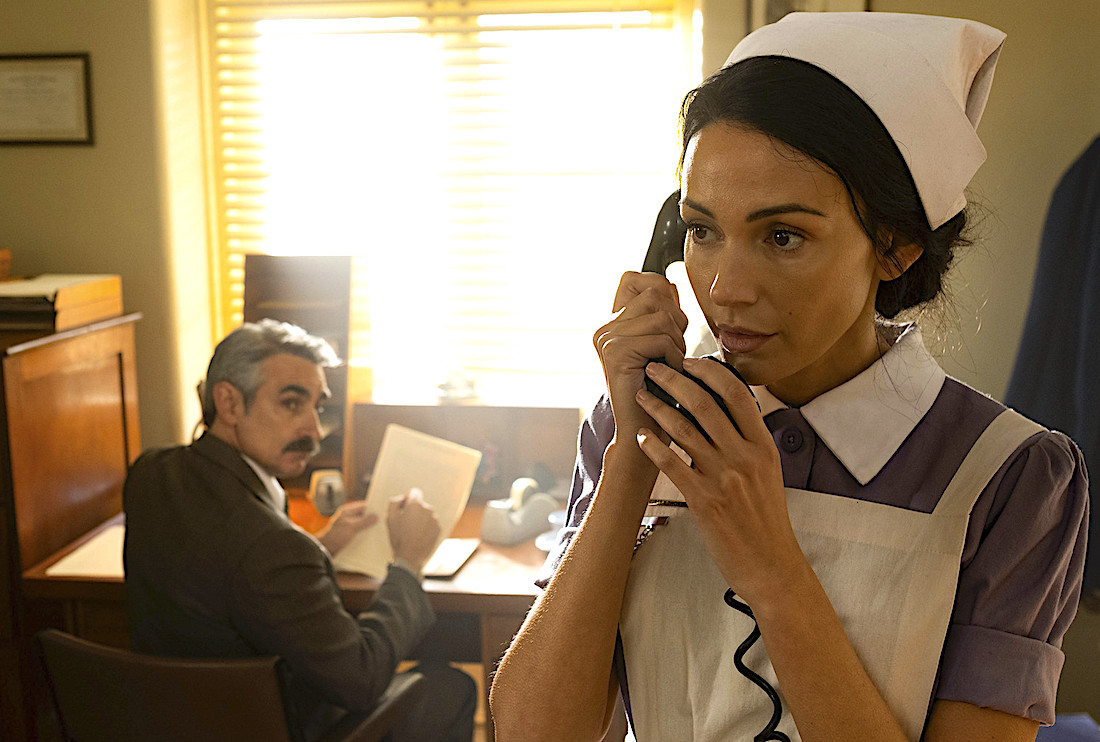 It's Terry's ill-starred mateship with Dean that leads to a tragic accident which becomes one of the central plot-drivers and hangs over him like a gathering storm, but meanwhile it isn't all about Terry. His wife Annie begins to find that Australia suits her just fine, thanks to exuberant store owner Marlene (Cheree Cassidy) who decides that Annie is just the sort of capable and determined woman she wants as her store manager.
And then there's Kate Thorne (Michelle Keegan, pictured above), who has mysteriously travelled out to Australia on her own, leaving her fiance behind. Turns out she's searching for her young son, who was taken from her and deported to a Catholic orphanage (the real-life deported-children issue would subsequently erupt in the headlines as a major scandal).
Ten Pound Poms makes for soap-like easy viewing, though the way Significant Issues have been pasted ostentatiously onto the characters sometimes makes it feel more like a PowerPoint presentation than a fully-fledged drama. I wonder what they'll make of it Down Under.