Special Ops: Lioness, Paramount+ review - high-octane female cast conducts war on terror |

reviews, news & interviews
Special Ops: Lioness, Paramount+ review - high-octane female cast conducts war on terror
Special Ops: Lioness, Paramount+ review - high-octane female cast conducts war on terror
Latest slam-bang action from the prolific Taylor Sheridan
Tougher than the rest: Zoe Saldaña and Nicole Kidman
If you want to get a hit show on American TV, you could do a lot worse than recruit Taylor Sheridan to create it for you. Special Ops: Lioness, a bruising trip into the innards of a CIA counter-terror unit, follows a string of successes which have made Sheridan a towering presence in film and TV.
These include the movies Sicario, Hell or High Water and Wind River, and Paramount's Tulsa King, Mayor of Kingstown and the neo-Western series Yellowstone and its spin-offs.
The fact that Nicole Kidman and Zoe Saldaña both star in and exec-produce Lioness suggests that this is a project that has a lot riding on it, and that's reflected in its evidently generous budget. The first episode opens with an intense extended sequence in which Saldaña's character, Joe (pictured below), and her team are embroiled in a pitched battle with hordes of heavily-armed militia in Syria, as they try to extract a captured agent. It's a scene which could have come straight out of the movie American Sniper, complete with a dramatic intervention from an A10 ground-attack aircraft.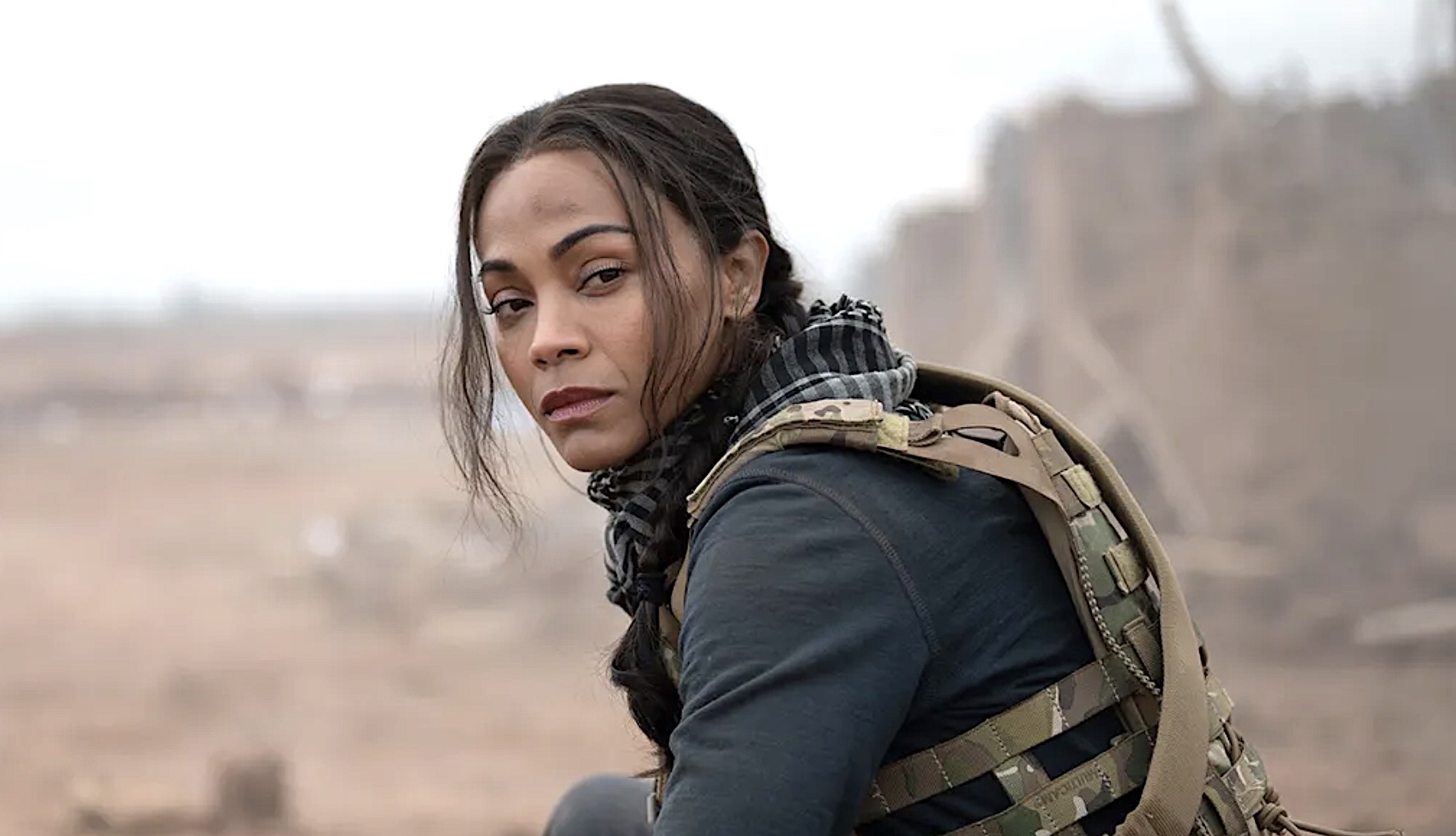 Variety's reviewer condemned Lioness as "shameless military propaganda", and Sheridan's stories about rugged individualists doing it their own way, which often involves large-calibre weaponry and extreme violence, have led many to assume he leans to the right of the political spectrum. Sheridan, however, points to the way his work has focused on abuse of Native Americans and the behaviour of ruthless land-grabbing corporations, and often critiques racism and misogyny. He even called for the impeachment of Donald Trump.
Lioness is courting the #MeToo vote with its high-octane female casting, though in Sheridan-world the women are more macho than the men (the CIA's male operatives look like bearded, beer-drinking, middle-aged Hell's Angels). Saldaña, unfeasibly photogenic by contrast, exudes unsmiling, laser-like focus as the boss of the Lioness programme, in which she trains and runs female operatives, the latest of whom is Cruz Manuelos (Laysla De Oliveira, pictured below). Kidman plays a senior officer, Kaitlyn Meade, but doesn't do much in the first couple of episodes.
We first meet Cruz as she reaches the end of her tether with her thuggish boyfriend and his neanderthal homies. He's hit her once too often, so a desperate Cruz clangs him over the head with a frying pan and makes a run for it. She takes refuge in a US Marines recruiting office, and decides a career in the Corps might be a better bet than her present desperate predicament. A senior officer gives her the salute-the-flag boilerplate spiel: "We are the strong. We protect the weak. We are merciless in that endeavour…" F*** yeah.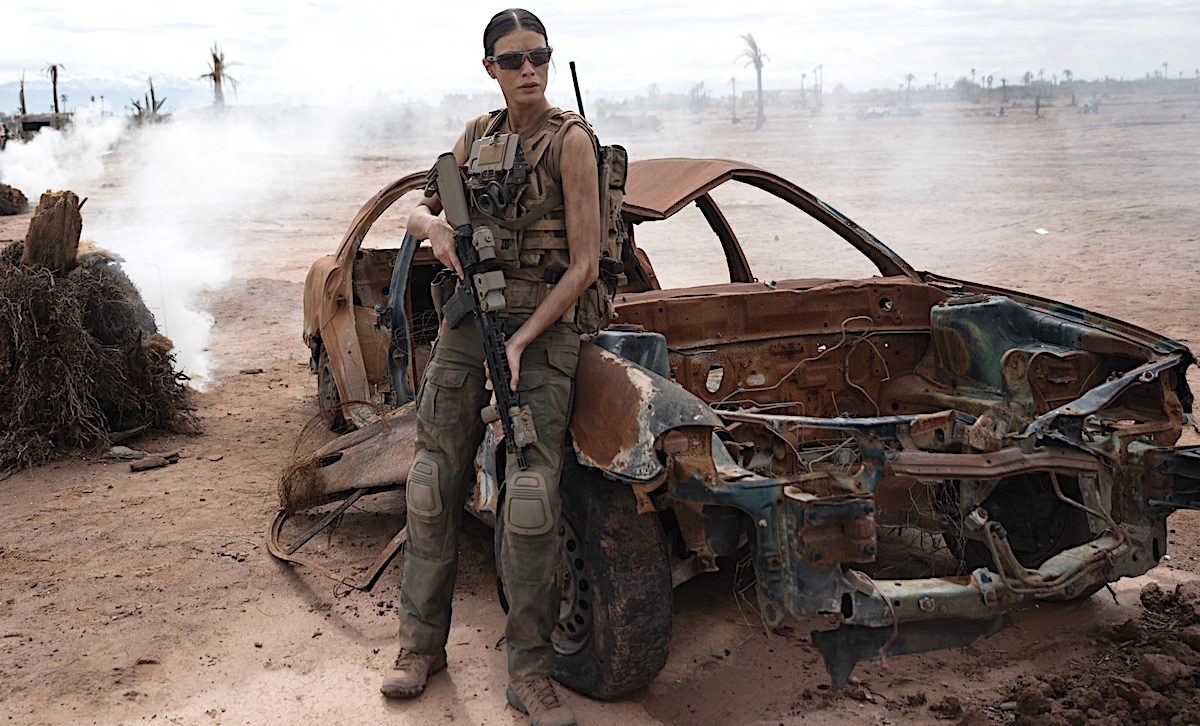 And so it is that Cruz, who just happens to be a super-fit, hyper-motivated recruit, catches Joe's eye as an ideal addition to her Lioness team. Her mission, should she choose to accept, is to get friendly with the womenfolk of dangerous terrorists and then use that relationship to betray them. Does Cruz think that's unfair, wonders Joe? "If you ain't cheatin' you ain't tryin', ma'am," says Cruz (pictured above).
However, she's not fully aware of what she's letting herself in for. This includes a staged kidnapping and interrogation so brutal that it verges on torture-porn, as Cruz is blasted with a high-pressure hose and subjected to beating, waterboarding and freezing temperatures. Joe flatly explains that she just needs to know where Cruz's breaking point is ("everybody breaks," she adds grimly), though killing your own agent before the mission even begins might seem short-sighted.
Anyway, Cruz is busy insinuating herself into the life of a top terrorist's daughter, who she sidles up to while she's doing some high-end boutiquing in Kuwait. Violent, grim and gruelling scenes undoubtedly lie ahead.